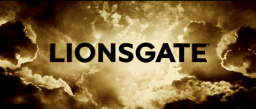 With "The Expendables," Sylvester Stallone has delivered another highly entertaining action film.  Stallone co-wrote, directed and stars as the leader of a group of very tough and resourceful mercenaries with a contract to assassinate the dictatorial leader of a small South American country.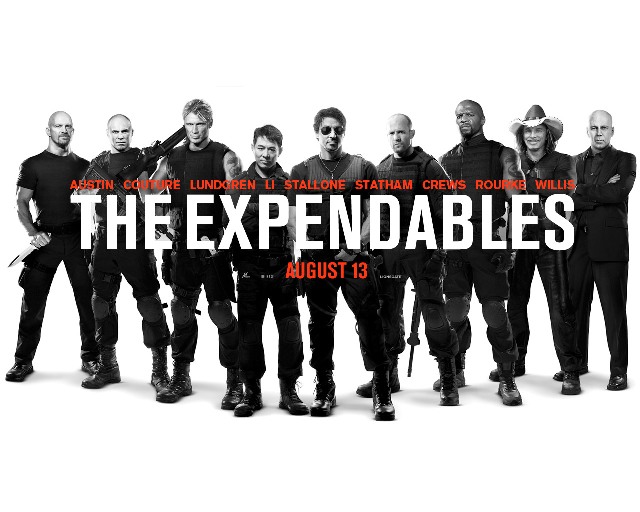 * * * * * * * * * * * * * * * *
What follows are my own thoughts about the movie. I have made an effort to keep from revealing any major spoilers, but if it is really important to you to see a film without any hint of what is to come, please stop here, go see the movie, then come right back and check your opinions against mine. I welcome and appreciate all of your comments, whether you agree with me or not.
* * * * * * * * * * * * * * * *
The film is loaded with big names who, in addition to their acting chops and impressive motion picture resumes, bring awesome fighting-man talent: martial arts superstar Jet Li, martial artist Jason Statham, martial artist and former marine Dolph Lundgren, UFC three-time heavyweight champion and two-time light-heavyweight champion Randy Couture, wrestler "Stone Cold" Steve Austin, former NFL linebacker and defensive end Terry Crews, and former boxer Mickey Rourke.  Some of these men have worked together before.  Stathan and Li faced off in "War"; Stathan and Rourke were cast in "13"; and Stallone and Lundgren famously met in the ring in "Rocky IV".
The underlying themes in The Expendables are reminiscent of Stallone's "Rambo" films in that it takes place outside the U.S. (this time in a small fictitious island country), where the local residents are suffering under a brutal government (this time a dictator in cahoots with an American drug lord), and there is a lovely woman in danger.  Stallone to the rescue!
Okay, the story is not particularly original and Stallone is beginning to stretch his believability as a credible action hero.  To his credit, Stallone allowed his character to get beat up by a bigger, younger guy and there was no romantic or sexual tension between his character and the young damsel in distress.  I thought the movie was really good.  The writing, performances, cinematography, editing, and sound are all top notch.  Also, the fighting scenes are terrific.
David Zayas (Dexter's Angel Batista) is the island dictator, and Brazilian actress Giselle Itié is object of Stallone's platonic rescue urges.
My recommendation: See it!