Well Hiya 3D Entertainment fans!
Yes it is 100% true! Your long wait is nearly over!
UPDATE: Dateline – August 31, 2010 – Bryan Burns of ESPN to support 3D and deliver Keynote speech at 3D Summit by announcing their support with ESPN 3D! See new press release update below.



Coming in but a few short days on September 16-16 2010 is the fantastic 3D Entertainment Summit convention!
This wonderful event will be held here in California at the Hilton in Century City and WormholeRiders is planning on being there reporting as we do "Live From The Convention" to bring you fantastic images and reports about the leaders in 3D entertainment!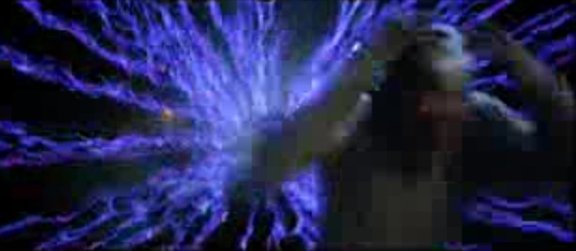 You heard correctly folks, in Association with Variety the wonderful people at 3D Entertainment Summit are conducting a super event all about the burgeoning world of 3D movies and what the future holds for you the fans of 3D movies and MORE!Buy your tickets now by clicking the 3D Entertainment text link or banner above. We include the enhanced press release with hyper links and a cool "sizzle reel" courtesy of 3D Entertainment to convince you to NOT miss this wonderful event!
We hope to see you all there!
Best Regards,
Kenn
3D Summit Entertainment Press Releases:
MEDIA ALERT – August 31, 2010
(Los Angeles, CA and Milford, CT; August 31, 2010) – Bob Dowling, President of The Bob Dowling Group, and Unicomm, LLC, a leading event management company, announced today that Bryan Burns, ESPN's Vice President, Strategic Business Planning and Development, will address the 3rd annual 3D Entertainment Summit™ presented in association with Variety. Burns will outline the sports network's commitment to 3D on day two of the conference, taking place September 15-16, 2010 at the Hilton Los Angeles/Universal City, CA.
"Turning The Corner From SD to HD to 3D" – part of DEG: The Digital Entertainment Group's programming block Home 3D: Solutions and Strategies – will highlight the industry's first 3D network, ESPN 3D, which launched this past June with a World Cup soccer broadcast, and will carry nearly 100 3D sporting events in its first year.
"With ESPN leading the charge, televised sports is proving to be a powerful driver for consumer adoption of 3D," said Dowling, "and we are delighted that Bryan Burns, the network's go-to executive on all things 3D, will address our conference on one of the industry's hottest sectors."
"I'm looking forward to examining the events of the last decade that have led ESPN to its industry leading position in 3DTV," Burns explained, "as well as considering the challenges and alliances that need to be formed between those who have business interests in 3DTV to further 'turn the corner' and drive future consumer interest in this new opportunity."
In addition to ESPN 3D, Burns currently leads ESPN's domestic high-definition services, ESPN HD, ESPN2 HD, ESPNU HD and ESPNEWS HD, and has been an integral part of creation of the HD services from business planning prior to the announcement of ESPN HD in 2002.
DEG, a Los Angeles-based, industry-funded nonprofit corporation that advocates and promotes the many consumer benefits associated with various home entertainment products, will present four "Home 3D: Solutions and Strategies" panels at the Summit.
MEDIA ALERT – August 27, 2010
WHAT: Third Annual 3D Entertainment Summit™ in association with Variety
WHEN: Wednesday-Thursday, September 15-16, 2010 (Opening Remarks at 8:30 am)

WHERE:
Hilton Los Angeles / Universal City
555 Universal Hollywood Drive
Universal City, CA 91608
WHY:
The 3D Entertainment Summit™ presented in association with Variety is the definitive conference devoted to examining and analyzing the burgeoning confluence of 3D and entertainment. The event attracts more than 500 attendees representing a "who's who" in 3D from top brands and all aspects of the entertainment community.
WHO:
The most prestigious group of entertainment, financial and corporate players in the 3D space. For a complete list of panels and speakers, please visit www.3d-summit.com
Featured Keynotes and Speakers:
• Jeffrey Katzenberg, CEO of DreamWorks Animation SKG
• M. Night Shyamalan, Writer/Director (The Last Airbender; The Sixth Sense)
• Chris Cookson, President of Sony Pictures Technologies
• John Rubey, President, AEG Network LIVE
• Bob Dowling, 3D Summit Co-Producer & Conference Chairperson