Hello Movie and Entertainment Fans,
San Franciscans recently rejoiced when top notch celebrities such Matt Damon, Gwyneth Paltrow, Jude Law, Kate Winslet, Marion Cotillard as well as other actors and extras appeared in San Francisco to film the upcoming film "Contagion" in their fair city.


"Contagion" is a full length science fiction based feature film set for release in October 2011. Written by Scott Z. Burns the film is directed by none other than Academy Award winner Steven Soderbergh. "Contagion" also features Laurence Fishburne, Sanaa Latham and multi-decade film veteran Elliot Gould in leading roles. This exciting action packed thriller is a modern day nightmare feared by many that focuses on a deadly disease and the team of doctors confronting the viral outbreak. Filming and crew work lasted for six days and was just recently concluded.
The world famous Bill Graham Civic Auditorium (pictured below) located downtown near San Francisco City Hall was quite literally transformed into a scene of outright chaos with piles of trash, debris, emergency vehicles, charred cars and other burned vehicles. People were witnessed lined up to get "Contagion" vaccines against the coming plague! Do not to become overly concerned my friends, it was not real, but merely a well provisioned location set for the forthcoming movie.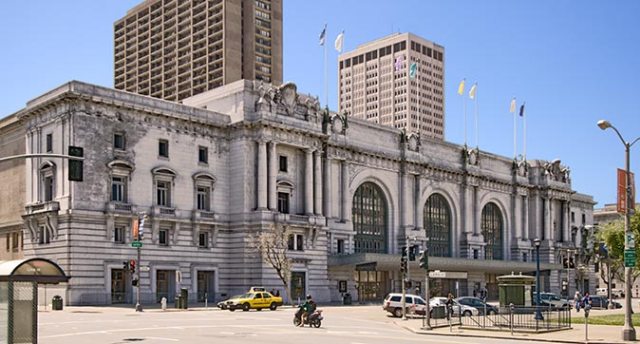 According to Susannah Greason Robbins, executive director of the San Francisco Film Commission, "The scenes that

they're shooting look very complicated, and I think it ("Contagion") will highlight San Francisco as a city that can pull off scenes like this."
However movie film fanatics should not try to get too close to the action. Unlike like other cities that do not protect the celebrities allowing stalkers to actually approach the stars under some pretext, San Francisco is long known to provide excellent city services by detailing many of it's police officers to keep the fans at respectful distances and to direct traffic and keep over eager gawkers away from the shooting scenes where on a recent weekend many street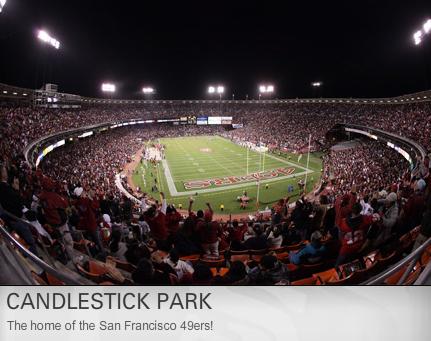 closures occurred throughout The City as it is known by local denizens. Film production crews also filmed scenes at the aging yet venerable Candlestick Park home of the San Francisco 49er's and around Mission Bay neighborhoods that did not involve street closures.
Since arriving in "The City" in early January and staying through the end of February 2011, the "Contagion" filming process is expected to pump an estimated $5 million (USD) into the local economy including location fees, equipment rentals, hotel accommodations, and restaurant dining in the areas fabulous dining establishments.
The filming also boosted the local economy providing much needed employment opportunities in a regional economy battered by high tech lay-offs since the United States recession began over two years ago..
"Contagion" is not the only major entertainment production boosting the local economy in San Francisco. A brand new television series "Alcatraz" featuring Sam Neill, Paul McGillion and Robert Lawrenson also filmed this month.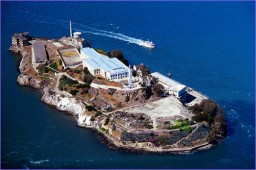 Style Network's popular series "Clean House" was shot for a week earlier this month,. while HBO's production of "Hemingway and Gellhorn" starring Nicole Kidman and Clive Owen, is being filmed in its entirety here from February 28, through late May of this year.
This phenomena was also replicated somewhat for Human Target in 2010, a Warner Brothers television series which increased local filming of the series. Business has returned to San Francisco due to high production costs in cities like Vancouver British Columbia.
Our sources confirm that there is a definite migration back to San Francisco due to increased cost of operations in Vancouver. The logic behind such moves is related directly to the currency exchange rate with production costs averaging only seventy-five percent of the higher costs associated with shooting in Vancouver.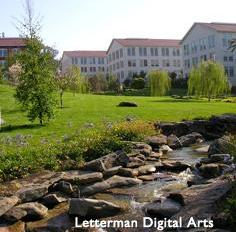 The production tallies for local filming for feature movies, commercials, television series and other production was up 54 percent in January 2011 compared with the same time period in 2010 according  to Susannah Greason Robbins. Feature films alone are bringing in an estimated $2 million more in recent months. "It's a great way to start out this new year," Robbins said. "But I think it's only a small part of what we can expect to see for the res t of 2011."
With many top notch facilities including those lead by George Lucas at his Lucas Film Limited Letterman Digital Arts Center, a state of the art talent laden incubation hub located at the Presidio, the former United States Army base near the world renowned Golden Gate Bridge, many production houses consider San Francisco a

bargain for location shooting with incentives offered by the San Francisco Film Commission. Further actor and former politician Arnold Schwarzenegger as one of his official acts signed into law the California tax credit provisions to boost the State's ailing economy.
Once a mecca for Hollywood filming for many decades, the San Francisco region is poised once again for a major comeback due to favorable financial considerations and other conditions including famous scenic vistas and an economy willing to offer special incentives that other cities seem to have let lag during their favorable growth period now waning from the early 1990's when a hiatus and flight from San Francisco for movie and television production began.


That is all about to change much to the delight of San Francisco Bay Area citizens! We will have more on San Francisco movie and television production when we provide live coverage of WonderCon 2011! which will be posted at our new WHR Conventions Corner news site!

As always we appreciate your visiting our news sites at WormholeRiders News Agency. Please feel free to leave a spam free comment or a question here. We will respond to your comment or question as soon as is possible.
If you prefer, you may also click the social media icons below to share this news article or as many of our readers and visitors often do, or me on Twitter by clicking the text links or images avatars in this news story and or on See You on The Other Side"!
Thank you and Best Regards,
Kenn