Fellow fans,
As some of you will remember, I recently interviewed Josh Blacker of, most recently, Stargate: Universe, Human Target, and V. In the course of the interview Josh and I talked about everything from how he first got into acting – a rather circuitous and interesting journey – to his thoughts on Sgt. Spencer (of SGU) to some of his plans for the future.
A short aside for some random trivia: we filmed the interview in the Rose Garden out at UBC (University of British Columbia), which is where a scene from the SGU episode Human was filmed.
I found it fascinating to hear Josh's thoughts on Sgt. Spencer and how he had created his own idea of what Spencer's past was like. Interestingly enough, Sgt. Spencer didn't actually exist when Josh first auditioned and was written specifically for him by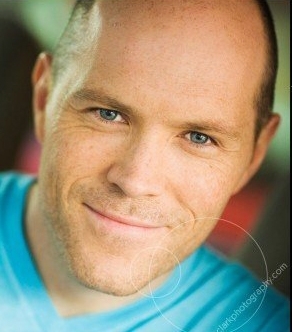 the Powers that Be on Stargate. Spencer was not actually Josh's first foray into the franchise: he had a role on Atlantis, and he was a fan of SG-1.
Both Josh and I are hoping that at some future point he will get to reprise his role as Sgt. Spencer, perhaps through flashbacks. When asked if there was anyone in particular with whom he would like to work, Josh pretty much listed the entire cast – just goes to show how much respect the cast has for one another, and I think that comes through in the interview.
In the course of the interview we also discussed some of Josh's favourite television shows (he has a lot of them), and what it was like to work on Human Target. Apparently Jackie Earle Haley is one of the nicest guys Josh has ever met in the business and the great dynamics between the three main cast members – Mr. Haley, Chi McBride, and Mark Valley – is just as evident off screen as on.
Most likely shocking to no-one, Fringe also came up in the discussion; however, this time I was not the one to bring it up – Josh himself is a big fan and hopes to work on the show next season. I thought it was great that Josh's favourite episode from season 2 was Northwest Passage (a favourite of mine as well), guest starring Josh's SGU cast mate Patrick Gilmore.
Aside from upcoming shows, Josh is also putting together a webisode series focusing on the RCMP (Royal Canadian Mounted Police) when they were first established. I, for one, can't wait to see the finished product.
Before Josh's interview I put out an invitation on Twitter for people to send in any questions they may have for Josh which I could pose to him during the interview:

apndrgn: Do you find the strong Vancouver acting community limits your options as far as roles? Are you considered a "sci fi" guy?

FrithMcCOBrien: What inspired you to get into acting? What was your first job that told you "yeah, I'm an actor"?

punslingerr: What was it like having an episode [of SGU] centred around your character when you didn't even appear in most of it?

WormholeRiders: In Human Target your character didn't die… Any chance you'll return next season?
If you want to get in touch with Josh, check out his Twitter feed by following the link in the headshot or by clicking here.
I thank WR_Systems (Kenn) for arranging this interview with Josh Blacker. If you have any questions, or just want to chat, feel free to drop me an email at the link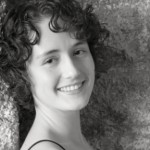 below or click on the picture to visit my Twitter page.
NaddyCat

As always, thanks for reading and watching!
Nadine Ramsden