Hello The Vampire Diaries fans,

We are back from this long hiatus to a really cool historic episode. We started from that moment where Meredith Fell (Torrey DeVitto) found Alaric Saltzman (Matt Davis) looking into her private killing things from last episode, All My Children.
Before continuing, we include the promotional trailer for this weeks new episode "Break on Through" courtesy of the CW Network!.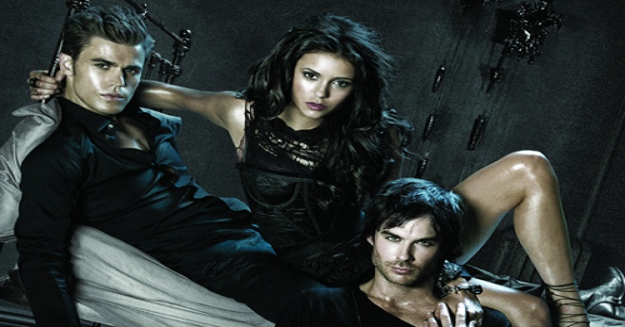 1912:
She shot Alaric and told Sheriff Elizabeth Forbes (Marguerite McIntyre) he tried to kill her with a knife, which I consider to be an obvious explanation from a cold blooded serial killer.  This resulted in Alaric being arrested.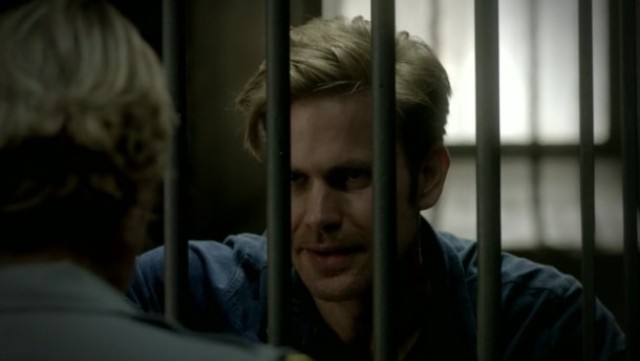 We also saw a scene back in 1912 between Zachariah Salvatore (Marcus Hester) and Gerald Forbes (Lee Spencer) when Zachariah was actually killed by a mysterious woman, leading to a series of crimes that we would find out later to be very similar to the ones happening at the present moment.
As this episode was mostly about the events from 1912 and its connections to the present, the dress style really resembled the UK from the 20th century and the last of the British Victorian era as well as the Progressive Era in the U.S., it was quite a pleasure to watch.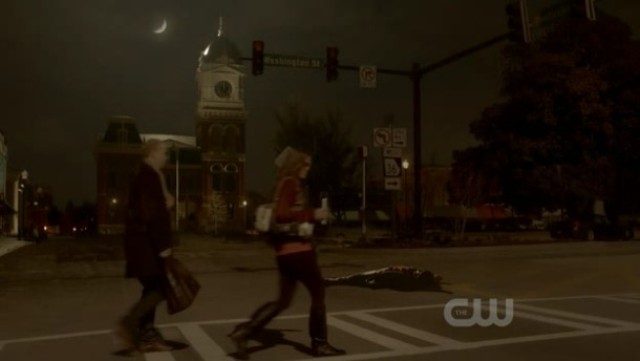 What would happen to a very respectful member of the founding family when she was believed to be almost killed? I was mad at Sheriff Forbes, but I understood her. It was Fell they were talking about, and besides that, all evidence was pointing to Alaric. He was tied up in a way that not even Damon Salvatore (Ian Somerhalder) could help out. It was stupid, to be honest. After all help they got from Alaric, they should have trusted him.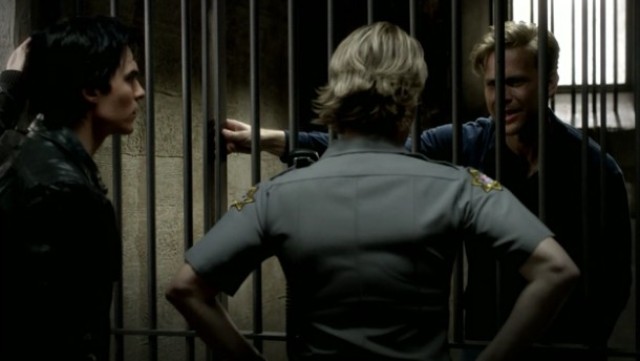 We have seen a lot about Damon, right? I honestly have to say that I do not know if I like him more when he is playing evil or being nice to people. My first thought was that I wanted him to care for turning Abby Bennett (Persia White) into a Vampire.  It would have been nice to see Damon  feeling sorry for breaking Bonnie Bennett's (Kat Graham) heart into many pieces and what did he say? Bring her lasagna? I am ashamed to say that I laughed, I confess.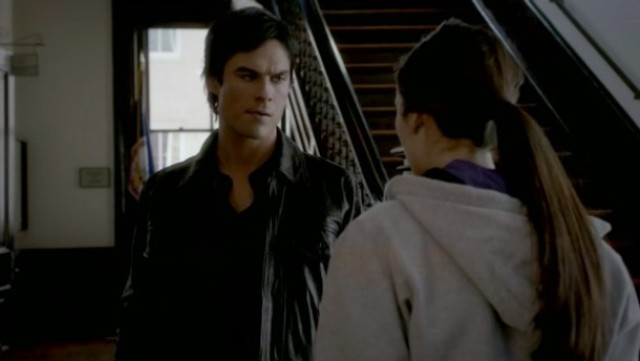 The year the Salvatore brothers returned to Mystic Falls for Zachariah's funeral, 1912, would change Stefan Salvatore's (Paul Wesley) life in a very deep way, as well as Damon's, we learned that later on during this episode. I could not hold in the excitement when Stefan met Marianna Lockwood (Hannah Fierman) and Samantha Gilbert (Lindsey Garrett). Stefan got nervous as they said that Zachariah was murdered and that it was not a good time to be a founding member.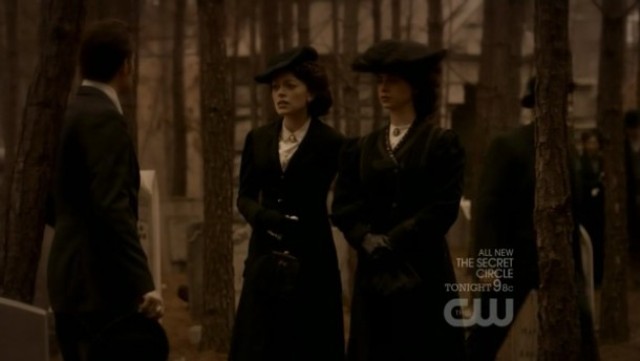 Marianna and Samantha gave me this feeling that as time goes by, that the people of Mystic Falls never change.  People are born and people die, and their habits do not change. They have the same way of being with very few differences, which was amazing to give the audience a clear understanding of the cultural aspects of the people from Mystic Falls.
Their characterization was perfect!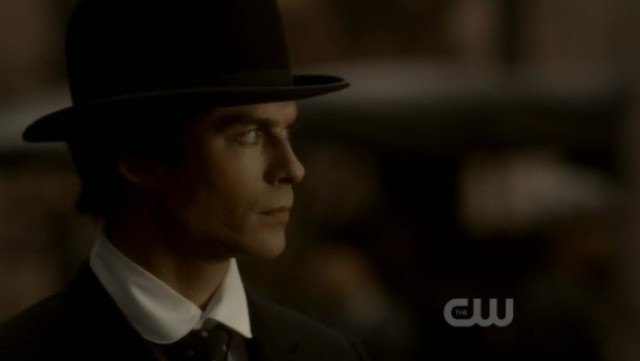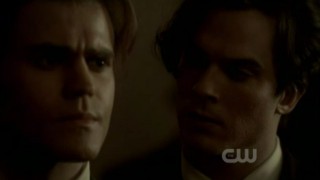 It was so good to see the brothers talking and we actually  could see how the year of 1912 was important for them. They had not met in 50 years, after they had become vampires and Katherine Pierce (Nina Dobrev) had been locked up in the tomb.
Damon hated Stefan for what he did to him, the whole vampire thing and also for losing Katherine Pierce; they had not spoken in years since that last night when their lives changed.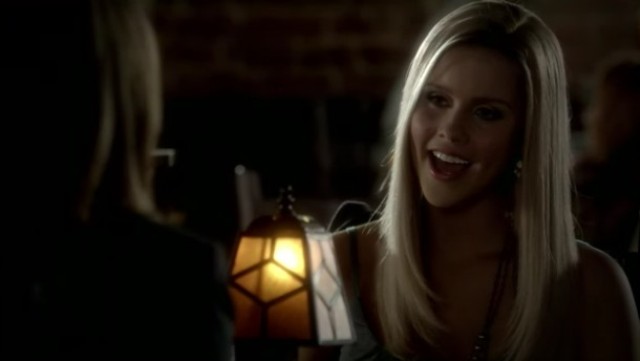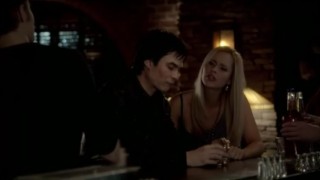 Damon made me laugh so loudly then when he called Rebekah (Claire Holt) a "She-Devil".  It was the perfect definition of her. It is not that I do not like her, I am actually completely hypnotized by her beauty.
While the Salvatore brothers  were entering the bar, we saw that the She-Devil was talking to Carol Lookwood (Susan Wlaters) trying to find something out about the old oak tree.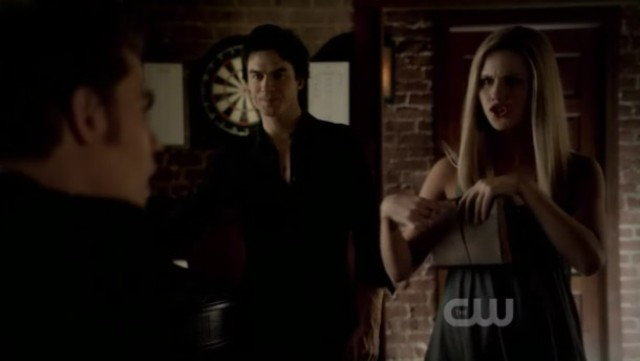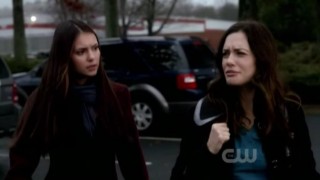 It was crazy that Rebekah found something out about the oak tree that could kill an original vampire that should not even exist anymore.  What exactly did she find out? The Salvatore family had something to do with it! After watching Elena Gilbert (Nina Dobrev) talking to Meredith, I was like "holy vervein!!!"
it was so freaky how she pictured an Alaric that had never existed.  The Alaric we knew was lovely, romantic and responsible. Besides that, he had saved a lot of people. There was no way that Meredith could be right about Alaric.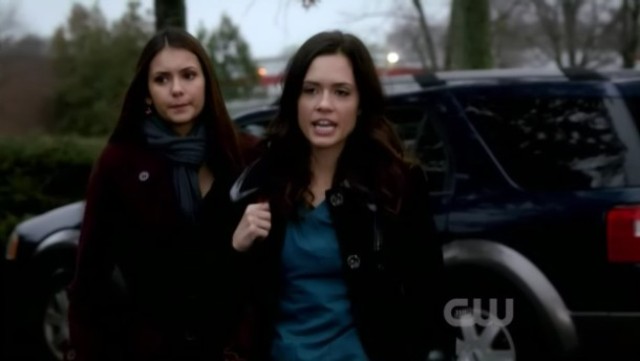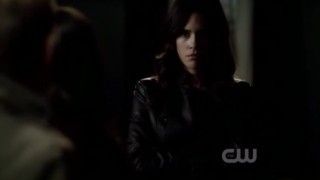 In the mean time, Elena and Matt Donovan (Zach Roerig) found out Meredith had records of everything related to Alaric, which was strange to say the least.  Meredith found them there and called Sheriff Forbes.  Elena and Matt learned that Meredith had delivered the document herself to Sheriff Forbes already.  
The Sheriff would set Alaric free making me think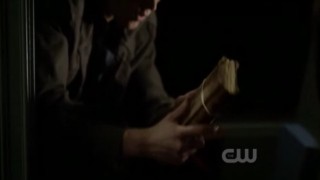 WHY had she been causing all this trouble?
Before that, she was determined to kill him.  Meredity actually did kill him, in a cold-hearted bloody way after saying he was not supposed to see her stuff. He is innocent until Julie Plec and the crew proves me otherwise.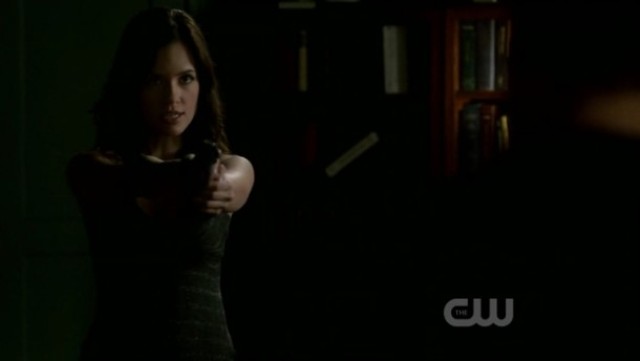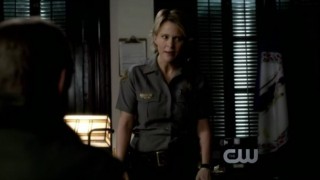 I got so angry the moment Elena and Matt left the police station to witness Stefan feeding on a girl and almost killing her.  Even though I know that Elena and Matt have not dated in a long time, he cannot seem to let her go! I just wanted Elena to talk to Stefan at that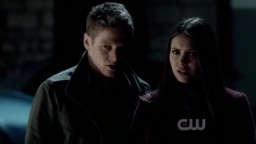 moment, that is all.
I really do not like Matt, I do not care if Stefan had blood all over his face. People keep on saying he is the most normal guy at school, he is not a supernatural being and so on. Yes, I still do not care about him!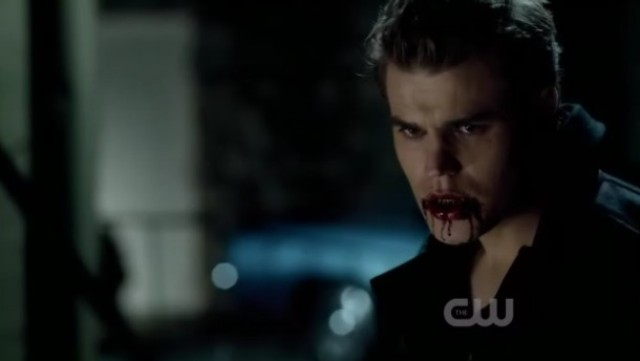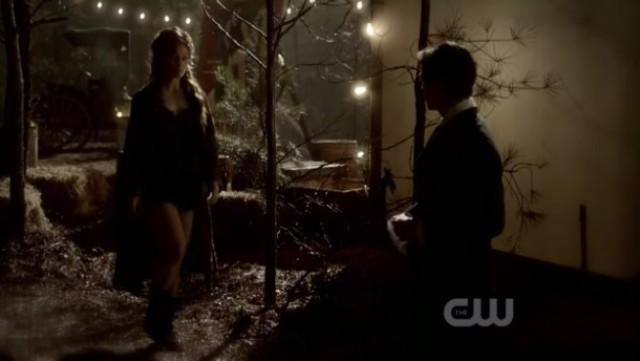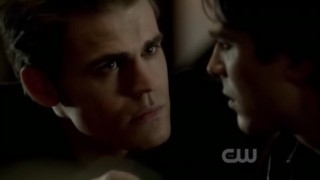 Later on Damon and Stefan talked more about what happened in 1912.  They talked about how the seductive Sage (Cassidy Freeman) changed the way he lived his life.  Damon and Stefan noticed how similar the series of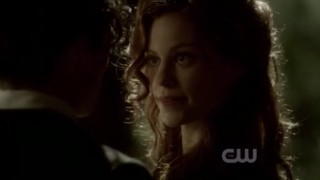 murders that happened back in 1912 was very similar to what had been happening in Mystic Falls present day.  
Back in 1912, we saw that Stefan had accidentally ripped a woman's head off of her body (WOW) under Damon's influence.  
It was a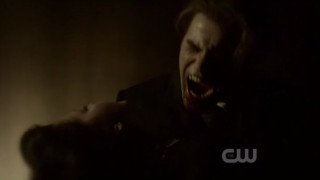 shock to me how Damon talked Stefan into becoming this crazy ripper and he did not do anything to stop him!  
It was so cool! He made it clear that he did not want to help him back in 1912, but now he was different and he was a hundred percent beside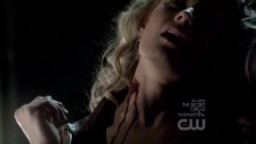 his brother. To my shock, I repeat; Damon told Stefan he was all he had at the end of the scene having me shocked all over again!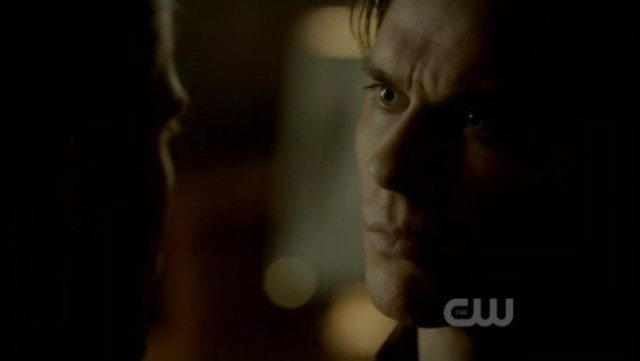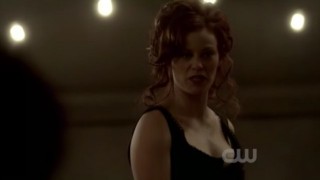 Cassidy Freeman's role in this episode was so great. Her character, Sage, played such an important role in Damon's life. One of Sage's quotes from this episode was "You are a Vampire, You Take It".  It was the one I considered to be the most important for Damon.  
It was that quote that made that made him who he is now. I honestly hope to see Cassidy more often on The Vampire Diaries. She is such a great actress and I first fell in love for her character on Smallville as Tess Mercer, so I thank the CW Networt for giving us this grace of seeing Cassidy one more time!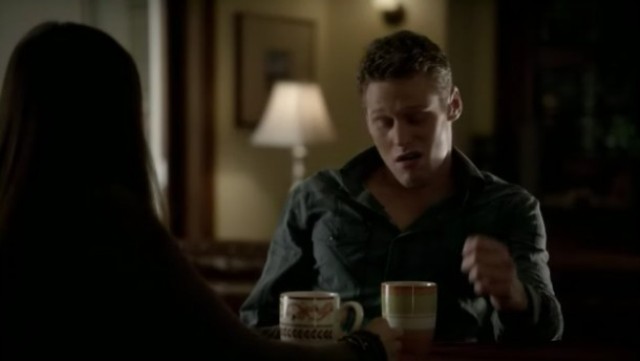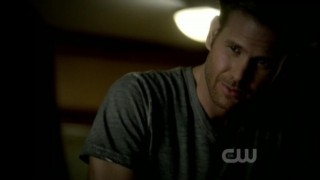 I dislike everything about Matt as I said before, but I admit the moment he talked to Elena at her house was kind of cute.  The song playing while Alaric arrived made it all look even more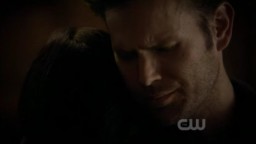 awesome!
After that scene between Alaric and Elena in which she hugged him welcome, I did not understand how somebody can ever think he was a killer. It is just impossible! Right after that, Meredith knocked on his door and asked him to trust her.  I feel something really crazy was happening there.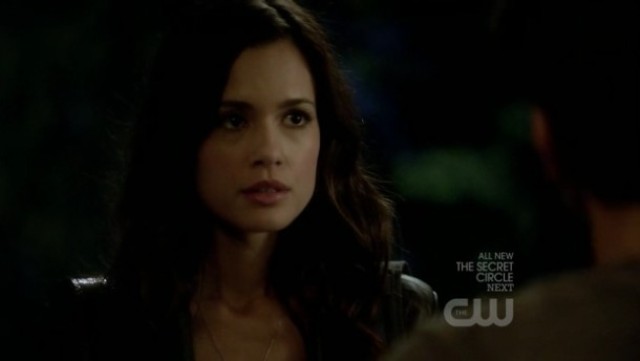 Meredith visited Rick to tell him that something was wrong with him, his magical ring that brought him back to life whenever a supernatural creature killed him may be changing him. She asked him how many times can somebody die and come back to life and be normal? The ring changes anyone who wears it, poor Rick.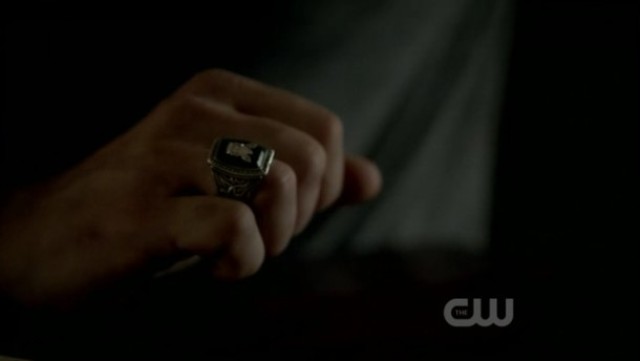 While Meredith talked to Rick, Elena was reading her family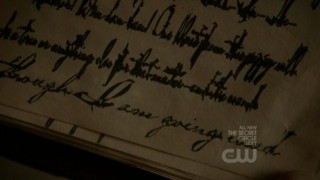 journals to discover that Samantha Gilbert went through the same thing, she was not normal.
Watching the last moments of the episode, we found out who killed Zachariah.  It was Samantha! Samantha killed him and she was wearing the same ring. You all saw that she was quite upset about the killings when she met Stefan, right?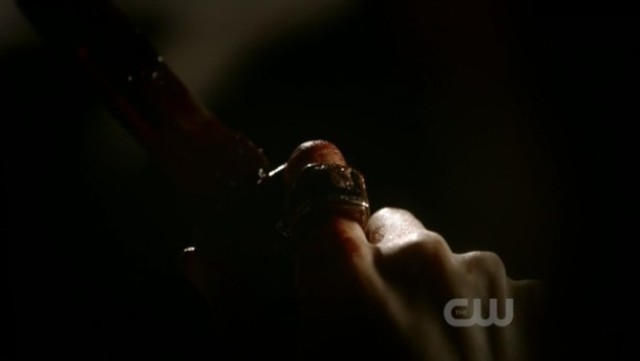 "Holy Mother of God" is perfect for the moment, because no matter how much we love Alaric, he is going crazy. If all that stuff happened to Samantha, it is obvious that Alaric would suffer that too. That is me guys.  I refuse to believe he is killing people until I see that happening with my own eyes. I strongly believe that Meredith is a crazy psycho liar.  Elena had confirmed everything as she red Samantha's story in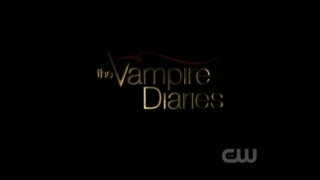 her family diary.  I have to say that there was something really bad happening.
Maybe there was nothing happening.  Is it just me who thought that the diary could be have been forged by Meredith to make Elena and Alaric believe he had problems? She let Matt get the diary too easily. I do not believe she was that dumb and did not see it.
My guess is that it was all happening as she planned whatever it was that she had planned. I cannot wait for next week, guys!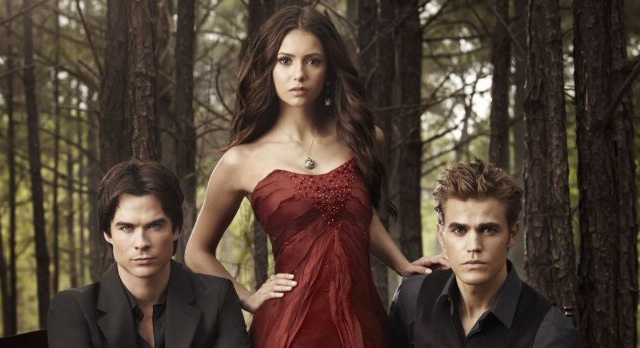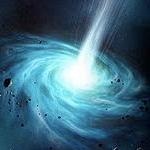 As always, we appreciate you visiting the WormholeRiders News Agency!
Feel free to share this article by clicking the social media icons below. You can visit the WHR on Facebook or me on Twitter by clicking the text links or images avatars here. In any event, the Wormhole Riders will look forward to Seeing You on The Other Side on Twitter to tweet about The Vampire Diaries!
Thanks for reading!