Welcome WormholeRiders dedicated to seeking Dark Matter!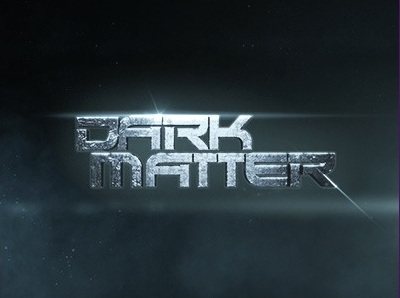 As a card carrying Stargate fan (it's true – I have a card) I was of two minds regarding the new series, Dark Matter, written and produced by Joseph Mallozzi and Paul Mullie.
I knew that, with their very extensive experience writing science fiction television, they knew how to tell compelling stories, but my major problem was simple. It is not Stargate!
Fortunately, Mallozzi and Mullie had a solution. They found some Stargate alumni to ease the pangs of loss for folks like me. Dark Matter cast regular Jodelle Ferland showed how talented she was in her role as Harmony in Stargate Atlantis as well as young, but nonetheless evil little Adria in Stargate SG-1!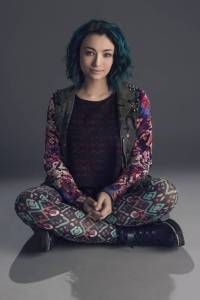 Accomplished and dedicated, Roger Cross was in two episodes of Stargate SG-1, way back in 1997 (The First Commandment) and 1998 (Spirits).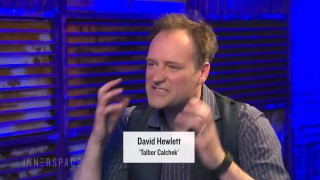 Other Stargate alums expected on the series are David Hewlett and Torri Higginson lead actors from Stargate Atlantis, David Richmond-Peck, and Andrew Jackson (yay!). Both of these fine actors guest starred in SG-1 and SGA, and we recently had the honor of interviewing Andrew Jackson on WHR You Decide.
Favorite Stargate actors aside, Dark Matter really has potential. The series has well defined characters beginning with One, played by Marc Bendavid, who is thoughtful and conscientious. He stops the others from making decisions before they think things through.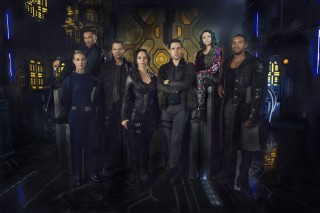 Then, there is Two, played by Melissa O'Neil, who takes on the mantle of leadership like she was born to it. Right now, at the beginning of the series, she is in the position of proving herself to the others. I expect that Mallozzi and Mullie will provide her with some light moments in future episodes.
Anthony Lemke, who plays Three is the character I like to call, morally ambiguous. He usually thinks only of himself, but will, on occasion, acquiesce to the group.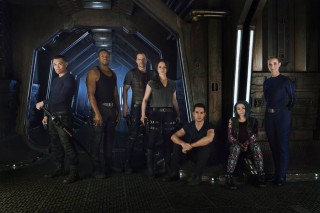 Four, played by Alex Mallari, Jr. does not talk much, but obviously has a lot going on in his head. He would seem to be the one with the most wisdom and moral fortitude. He was also the only male in the shuttle who did not turn to examine Two's backside as she exited the shuttle in the first episode. Does this mean he is gay?
Jodelle Ferland plays Five. The character is ambiguous, leaving a great many questions about who she really is. The mystery increases when it is discovered that she is not part of the crew manifest. In fact, we have no idea who she really is, other than that she has a knack for fixing things and seems to have some special abilities. For example, she opens Four's puzzle box with ease. I am looking forward to the development of this character as the series progresses.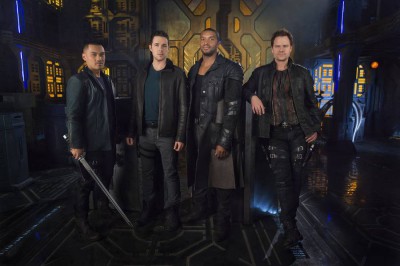 Finally, Roger Cross plays Six. Aside from his very capable piloting skills, very little is known about him, other than that he likes girls (see above) and he seemed to enjoy the "emergency rations" more than the others. No doubt, we will learn more about Six in the coming episodes.
As for those who work behind the scenes, just reading Joe Mallozzi's web page regarding the special effects was intriguing and informative. The story of the crew is advanced with spectacularly effective art design, set decoration and effects. Mallozzi, Mullie et al have done their homework in making this series stand out.
Dark Matter Episode Two: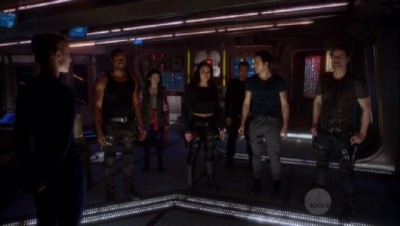 The second half of the Dark Matter Pilot provides us with more information regarding the crew and their relationship with the miners on the surface of the planet. They are, apparently, mercenaries who have been sent to take care of the hapless miners. They are the bad guys. As Three points out, "we're also pirates, smugglers and thieves. A very diversified portfolio." Obviously, this does not sit well with the rest of the crew.
Later, while Five is having a quiet moment of thought, the android approaches her, so quietly that Five is shaken by it. Five chastises the android, informing her that stealth, in this case, is not okay. Smelling people's pheromones is not ideal either, says Five as she exits the room.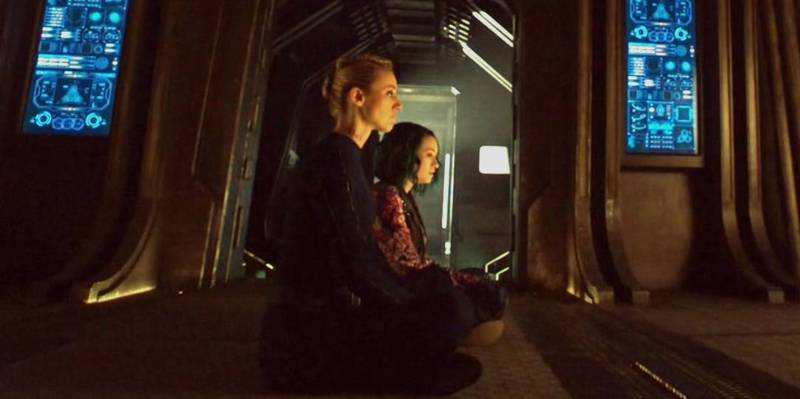 As Six familiarizes himself with the shuttle, Three wonders who is the biggest bad boy of the group. Six really has no interest in the conversation. Maybe he is wondering what is for lunch?
Three continues with, "I'd put me in first spot, you slide right there into second. Boss lady would be third on account of her badittude, Slashy Stabberson, forth. Pretty boy and the kid tied for last place, because she looks as if she's got a bit of a temper."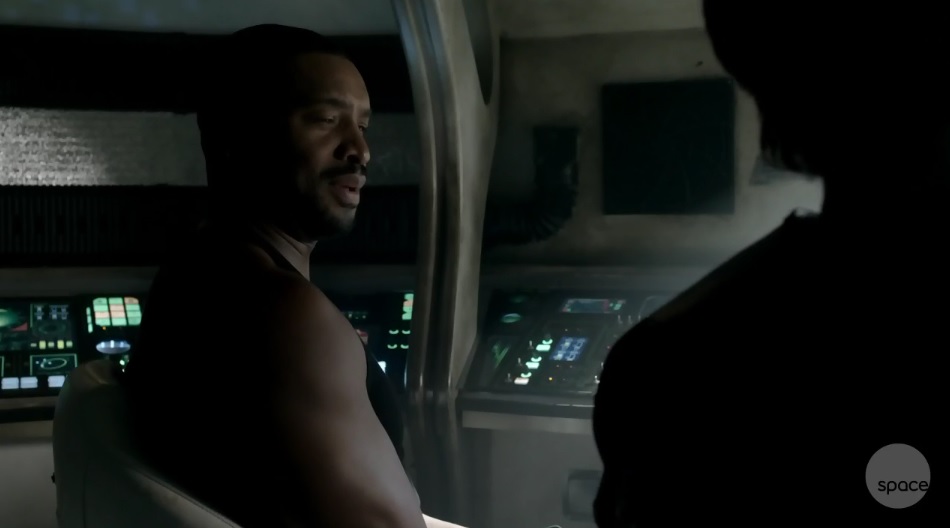 Two is confronted by One. He is struggling with the decision to leave the miners with the weapons instead of staying and helping them.
One states that, based on their crew profiles, they could easily handle whoever shows up to finish the job they have not completed.
Two argues that, since she is the boss, she is in charge and they will do things her way. So far, it is obvious that this is more a group of misfits than a team.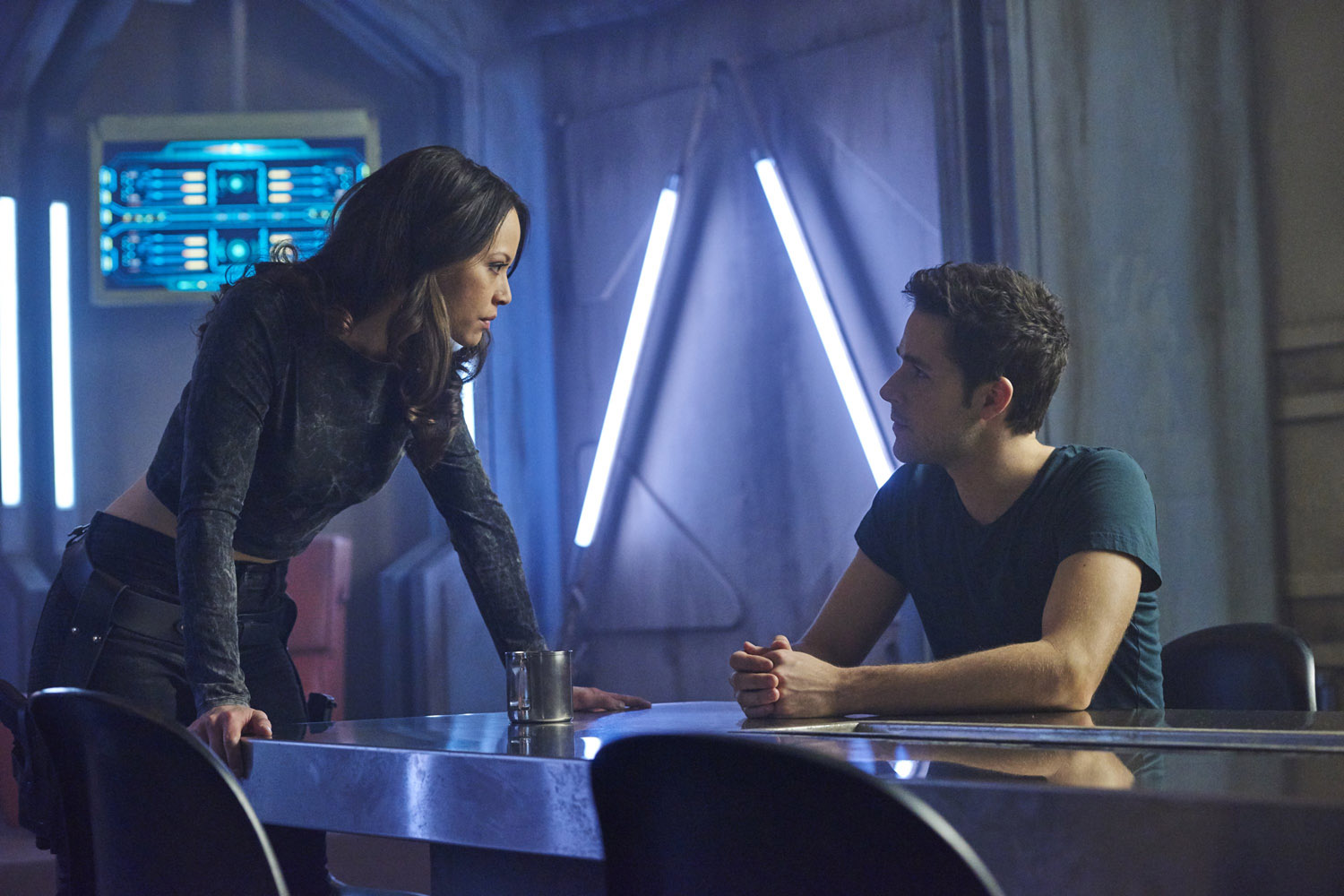 It is surprising that Three is willing to challenge Four over his preference for a blade as opposed to a gun.
Then again, he is under the mistaken impression that he is the top Badass. Four explains that he could have the blade across Three's throat faster than Three could un-holster a gun.  I would believe him.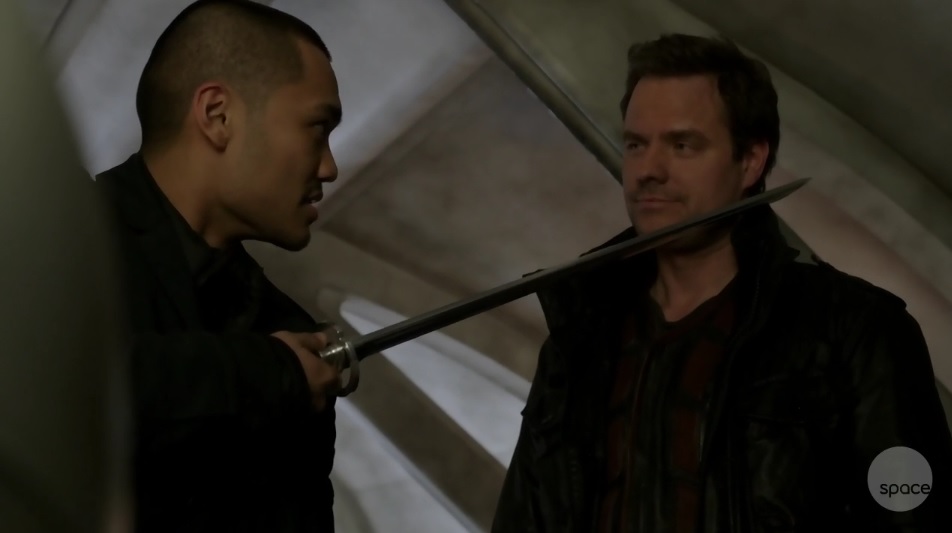 On the planet's surface, it becomes clear that One is still feeling uncomfortable with just leaving the miners with the weapons and departing.. Naturally, it is not that simple. One and Three get invited to a Thank You drink.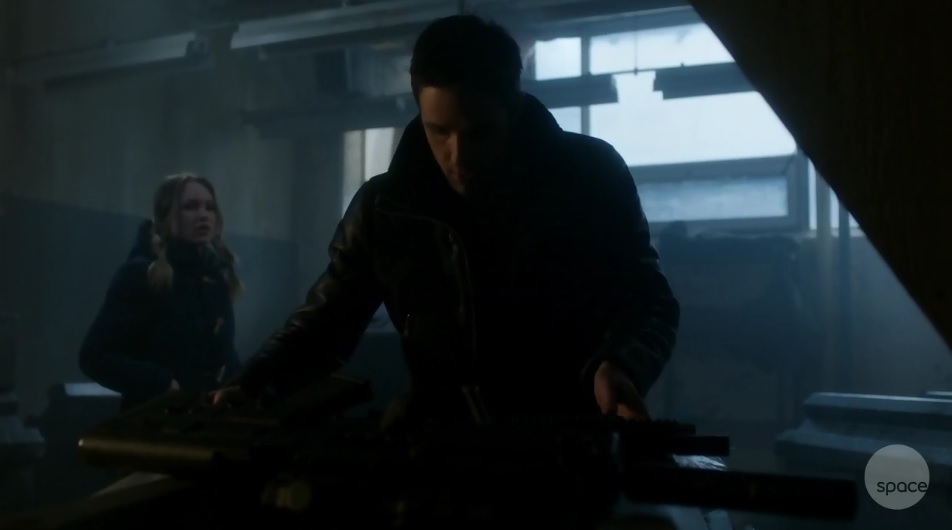 The plot thickens, as they say, when Five tells Two that someone erased their memories on purpose. Two has less than a second to digest that information when she is called to the bridge only to discover that they have company. A Ferus Corp Destroyer has just arrived.
The bad guys…the real bad guys head down to the planet. Unfortunately, although they try to warn the team on the surface, no one is answering. They are all at a party. Even so, Two has to handle the situation from her perspective, so she contacts the destroyer.
Commander Nieman, in charge of the Destroyer, demands to know what is going on. When he does not get the answers he wanted, he tells Two that he is coming on board.
Meanwhile, on the planet surface, Ferus Corp. bullies have shown up. Four, being the crew member with a conscience, attempts to convince the Ferus Corp bad guys to leave. That does not happen.
The moment we have all been waiting for arrives; there is a shootout and a beheading. Four has proved his ability with his weapon. Even though they were successfu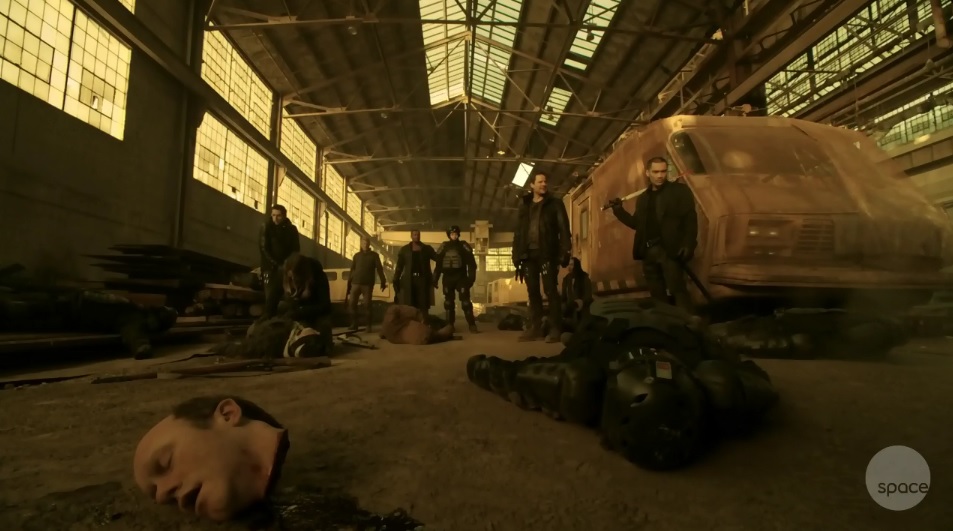 l in defeating the first group, more will be coming and although Four was persistent in his efforts to convince his team to help the miners, they are just as determined to leave.
While Two and the android await Commander Nieman and his men, Five hides in the ship's air ducts. She eventually finds her way to Four's quarters and opens his puzzle box. Nieman tells Two that his people will take care of the miners. All she has to do is leave so there are no witnesses. That includes leaving her crew on the planet to die with the miners.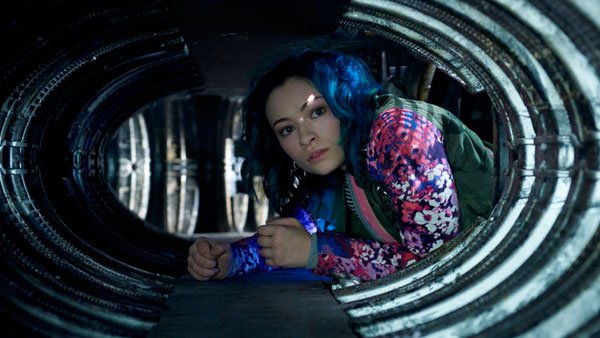 Returning to the shuttle, Six discovers that their ship is no longer in orbit. It looks as if Two may have taken the money and run.
Since they now appear to be stranded, it only makes sense that the crew help the miners. Four uses his "negotiating skills" to convince a member of Ferus Corp. whom they captured earlier, to share information. It turns out that, "they plan to target [the] reactor to trigger a blast that will level the facility".
Down in the bowels of the reactor, Six comes up with a plan that he believes might save the miners. He will fly the shuttle up to the destroyer and attempt to destroy it with a few well-placed shots. They all agree that it is likely suicide, but Six intends to try anyway. These guys really are not acting like the murderers and thieves that they are said to be. Can a person change that much by losing their memory?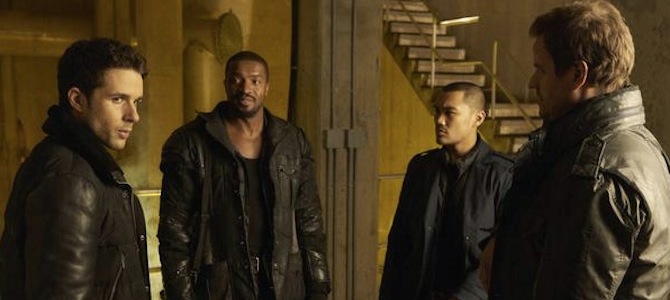 As the bad guys begin to storm the reactor, Six is apprehended before he can take off in the shuttle. Things are not looking good for our intrepid band of confused mercenaries. Naturally, there is a great deal of shooting and people falling in spectacular ways. The fight scene choreography is well planned and tight. My favorite was the bad guy who was blasted backward, up toward the ceiling by Three (image below).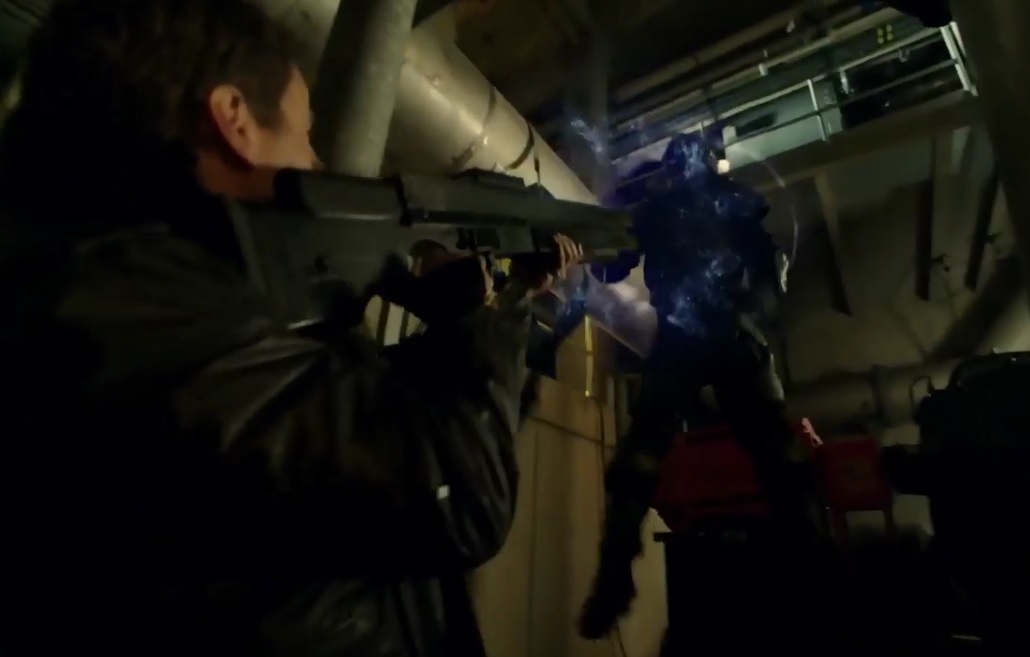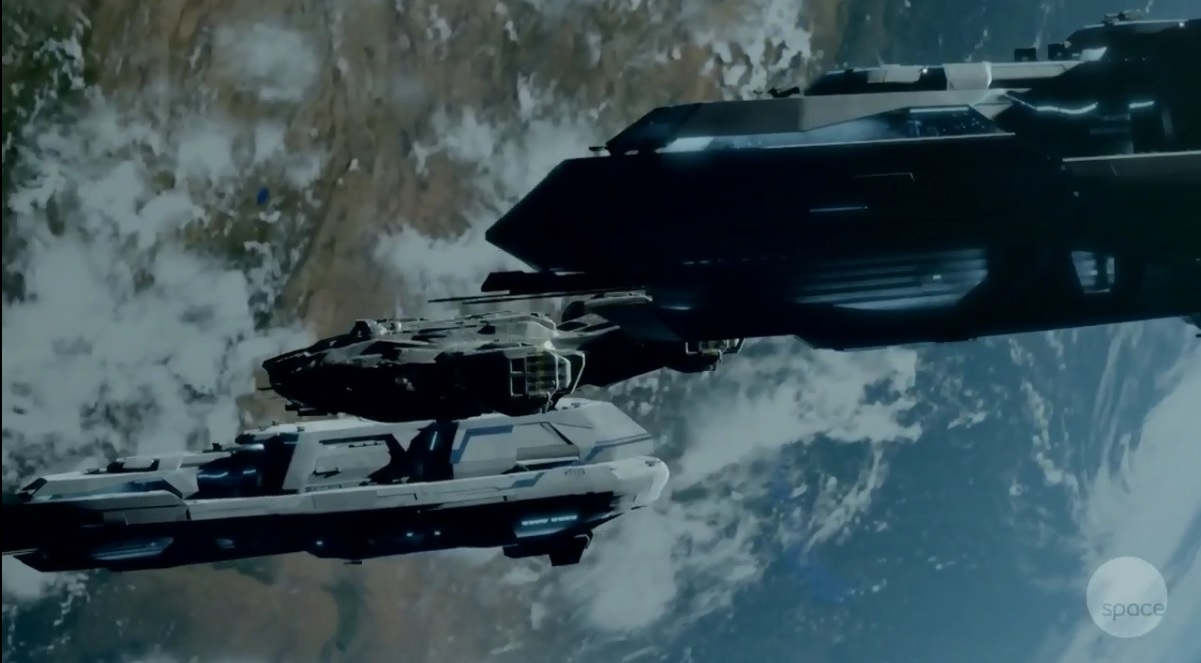 Several things happen all at once, just as the fighting reaches a lull. The Raza team is told to surrender or Six will be killed, the miner leader is shot and the Raza returns in the company of two Meikei cruisers.
One, Three and Four decide to go out fighting bursting out of their hiding place to discover that Six's captors are no longer there. The Raza crew is jubilant at their success until they look around to see that the Miner leader has succumbed to his injuries.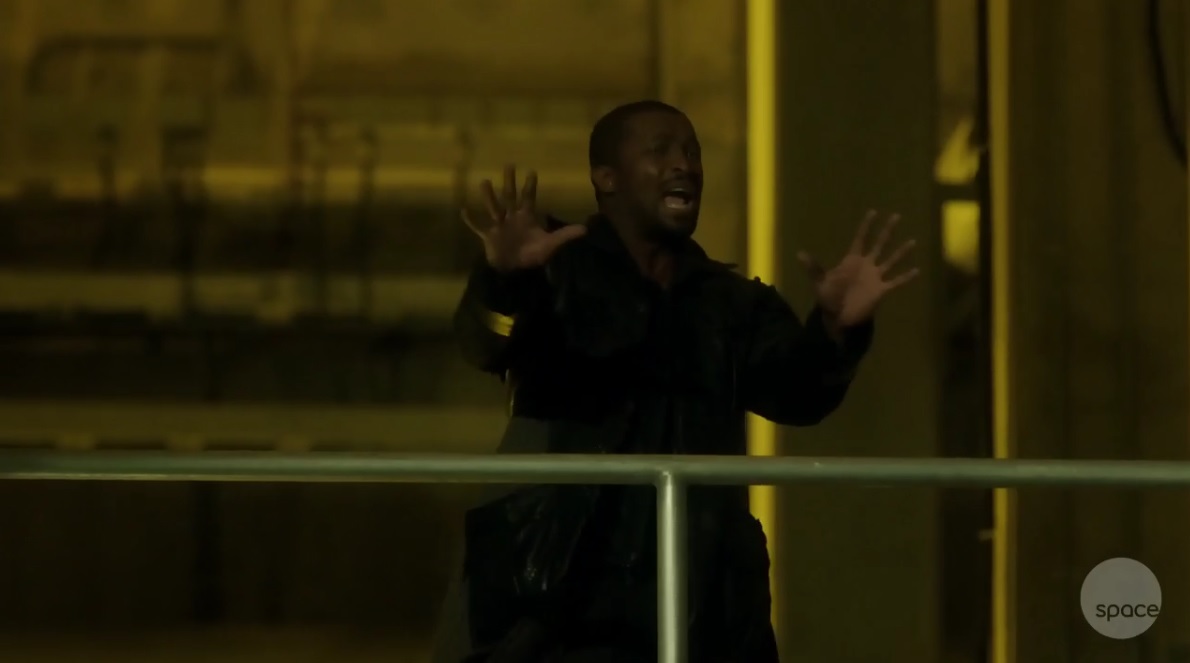 Ferus Corp. outwitted, leaves the system. The miners get an acceptable deal and "Pretty Boy", One, got the girl….momentarily. The crew of the Raza decide to stay together for the next great adventure and all ends well.
It truly is wonderful to have a space based science fiction series back on the air again. David Hewlett, who plays a character named, Talbor Calcheck, says of the series, "It is a fantastic, classic, space soap opera adventure. It is this wonderful epic adventure with twists and turns and has these great characters and interaction and comedy. They don't take themselves too seriously and yet they are reverential with the technology and there's peril. It's a great series."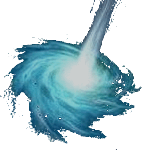 Thanks to Kenn for staging additional images, the featured video, and, many thanks to you for stopping by WormholeRiders News Agency!
Please feel free to leave a comment here, click an icon below to share this interview with your friends, or you can visit and follow me on Twitter by clicking on my avatar to the right.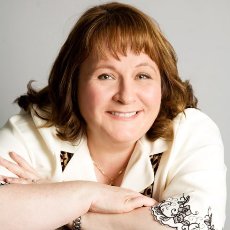 Regards,
Thank you.
ArcticGoddess1 (Patricia)