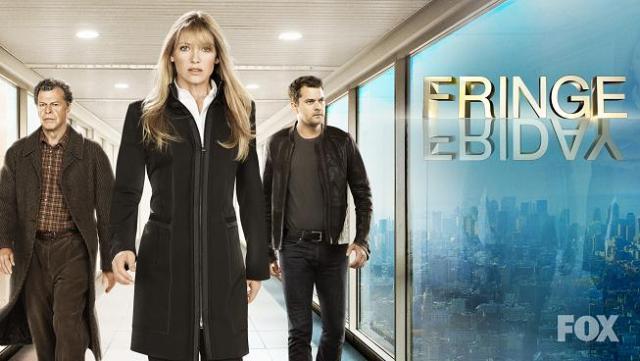 Welcome back fellow Fringies!

On Friday January 13, 2012 one of our favorite programs, Fringe, returns! Based upon monitoring the Fringe Tweet Stream, many fans appear concerned this could be the final season of Fringe (based upon ratings). WHR believes such thoughts may be a bit premature.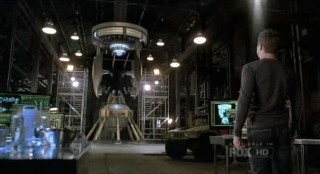 Some have claimed that the drop in ratings is due to the move to Friday's. We do not agree. Others blame those whom decry (do not like) the alternate universe characters and staged a boycott last season (we agree that this boycott did cause a temporary drop in ratings).
Still others seem to have lost their passion regarding the program, choosing instead to bitch about the lower ratings as if it a conspiracy was fomented by Walternate from the "Other Side" rather than become involved with proactive efforts to support the show.
Our team here at WHR does not employ such emotional views of television programming. We prefer to focus on the positive aspects of entertainment television.
Additionally we will often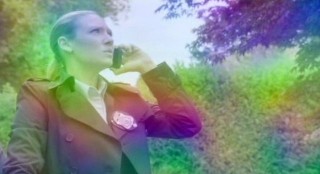 report news by supporting positive fan based efforts such as the video featured below which encourages the shows devotees to remain hopeful by tweeting "#CrossTheLine"

that was brought o our attention by a great Fringe fan AimeeInChains.
Let us be brutally frank with you. Most programs never make it to a fifth season. However any program which makes it to three seasons should be considered as an unqualified success.
Programs like Fringe which have made four full seasons (20 or more episodes per season) have defied the odds in the television industry, so let us count our blessings, here on Earth and in all alternative reality universes!
Fringe should be commended for the fine efforts by the cast, crew and creators who have "busted their buns" bringing their talent together producing the enjoyable Fringe entertainment which has graced our lives since the series began!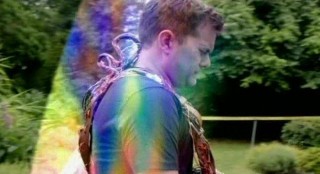 As we stated last year when a fair amount of people thought Fringe was going to be cancelled before a fourth season could be made, we steadfastly disagreed and were gleefully proven correct when a fourth season became reality. Others thought that season four would be truncated. Ecstatically, they were wrong!
Last but not least; as Joel Wyman recently tweeted to WHR, season four will be a full 22 episodes! YAY! With this thought in mind, I am going to go out on a limb and make a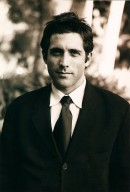 projection: Fringe will get a fifth season to help wrap the epic story arc for the fans.
As another show character we love Gerak of Stargate SG-1 said in 2005, "We Shall See"!
Therefore Fringe fans we suggest you be happy and help support the show by watching live. Please do not provide (or use) illegal download links from web sites that are stealing the property of others, AND most critically, tweet your hearts out beginning this Friday January 13, 2012 once again to demonstrate to TPTB that a fifth season is worthy of being considered and approved by FOX Broadcasting. Thank you.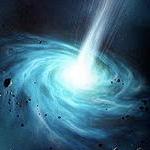 Thank you for reading and visiting WormholeRiders News Agency.
Please feel free to leave a comment here or if you prefer, click the social media icons below to share this news article.
Or as many of our readers and visitors often do, visit WHR on Twitter, WHR on Facebook or visit me on Twitter by clicking the text links or images avatars in this news story. I and the WHR team look forward to will Seeing You on The Other Side"!
Thank you.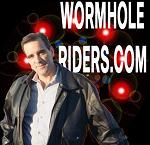 Best Regards,
WR_Systems (Kenn)