HAVEN CONFERENCE CALL – September 5, 2013
Hey Haven fans!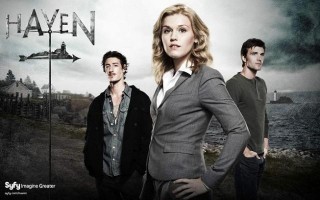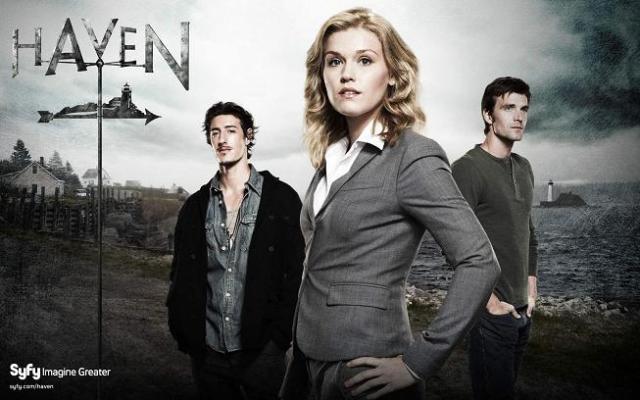 Boy oh boy am I stoked that Haven is returning, even if Nathan (Lucas Bryant) is dejected over the loss of Audrey (Emily Rose) who appears to be losing "My Favorite Game" (as The Cardigans would say) in season four's opener "Fallout"!
Before season four begins, I am pleased to bring you the transcript of a recent Haven Conference Call with Lucas Bryant conducted on Thursday, September 5, 2013 as provided to WormholeRiders News Agency courtesy of Stephen Cox of Syfy Public Relations. Thanks Stephen!
We have converted the transcript to an Adobe Acrobat PDF file that you can download via the links provided here and below. Click here to download the complete transcript.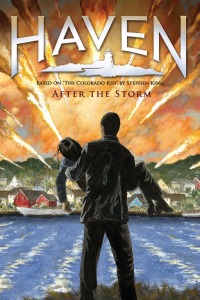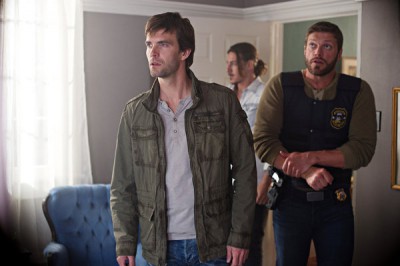 Stephen Cox of Syfy Public Relations opened the conference call as follows:
"Hi, good afternoon everyone. Thank you for joining us today. We are very excited to be joined by Lucas Bryant who plays Nathan on Haven. Unfortunately, Adam Copeland who plays Dwight is unable to join us today because of production, but we still have Lucas here with us for your questions." 
Included below are some of my favorite responses from Lucas Bryant during the conference call (that I missed due to a scheduling conflict);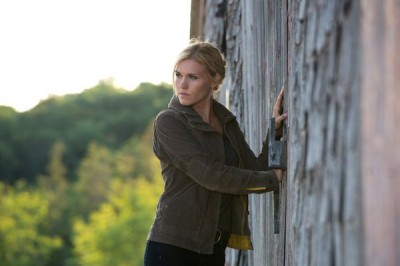 "Yeah, that was a really cool turn for me (to play a dejected version of Nathan). I mean you know as you said, Nathan has always been maybe a little bit too sure of himself. I mean sure, he's always got doubts, but he had this kind of blind trust in himself, and Audrey (Emily Rose), and that as you saw at the end of Season 3 led to a disastrous outcome. So now, yeah, getting to explore that you know ruin side of him was a lot of fun, and you know, continuing out through Season 4, he has a new mission, but it is as you say, a lot darker, and that was a lot of fun."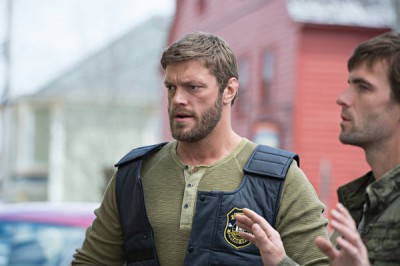 "So yes, Dwight (Adam Copeland) has taken his (Nathan's) place, so that was – that ties into my previous answer. It sort of gave Nathan some new leeway to not have to always follow the rules, not having to you know act (the role of Chief) and I'm able to get a little bit more dirty. And the relationship with Dwight is fun. I mean he is – you know Adam is a real (jerk) to work with, so (unintelligible), but I've sort of tamed the beast. And so, we got to play a lot (unintelligible) with him."
"I would like to – some of that is touched on a little bit. There is a bit of – yeah, I guess there is a bit of that (Duke – Eric Balfour) backstory. I would love to see that explored more, because no, we are not really going to get – as far as I am concerned, we are not really getting terribly satisfying answers. There is a little bit there."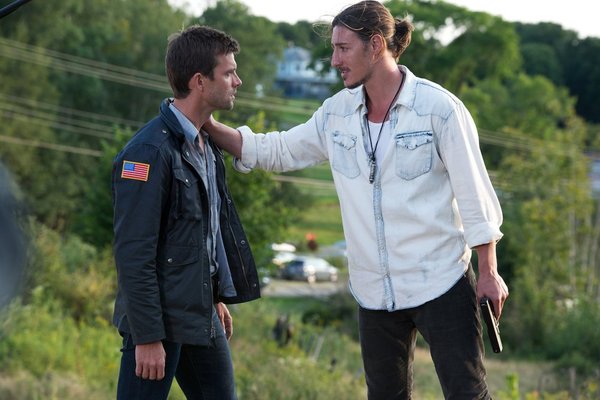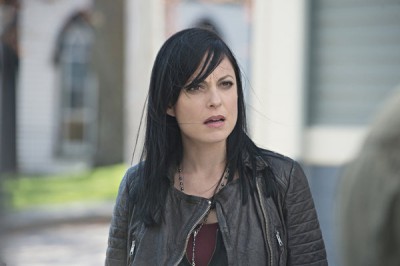 "Yeah, Kate (Kelton) is great and she – you know her – well you've seen that one already, so you know her role in the story is something quite different this season and my relationship – Nathan's relationship with Jordan is – yes, it is a an about-face from last season, so that was fun to play. To have that you know animosity I guess this season and having had the history that we have from Season 3.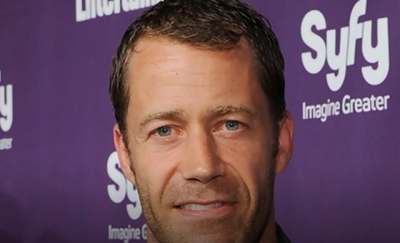 And Colin (Ferguson) of Eureka is fantastic. I have worked with him this year and not as – well I guess, what can I say. I guess more so in the second half of the season and his character is – of course I can't – once again, I have given you this vague answer."
"I can't really tell you anything, but his character is very – well he brings out a lot of emotions in Nathan. "
"Colin (Ferguson) is such a – you know he is a charming guy and the character that he plays is such a – has real – well I can't really say that either can I. Man, how do you even answer any of these questions? He is a whole dynamic I guess that he brought to the show and you know he's a blast to work with because he's got a real great sense of humor and he is a total pro"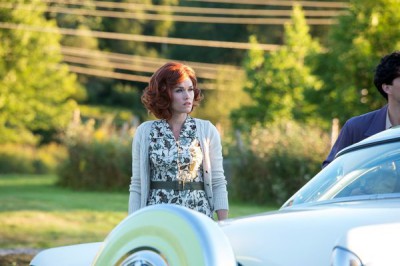 "That's interesting. I don't know that there are clues in Season 3 that would lead you to where we are now. I guess – I mean just in general, you know some of my – the episodes that I enjoyed most last year were – I think it was Episode 9, the time travel episode – "Sarah" I believe where Nathan and Duke were stuck back in 1955 and Nathan got to meet Sarah. You know that was – that episode – I think a lot of things happened in that episode, which pushed the story along in the end of Season 3 and it's all tied into where we are now in Season 4, but I don't know that there is necessarily any clues in there. But yeah, that would be – I guess – you know watch them all."
Click here to download the complete transcript.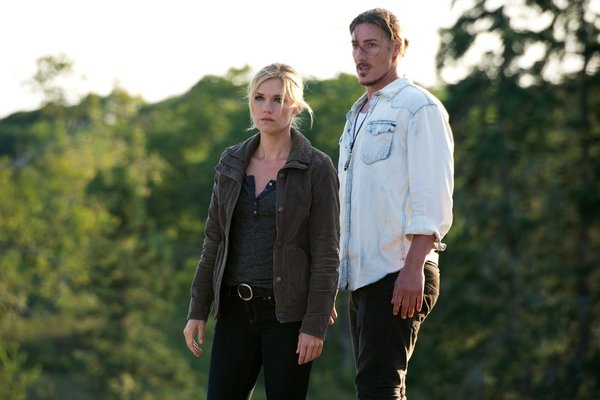 Haven Season 4 premieres this Friday, September 13 at 10:00 pm Eastern and Pacific time, 9 Central on Syfy as we continue the adventures of the Troubles after last seasons cliff hanger finale "Thanks for the Memories"!
And oh yes, OMG, there is a new Haven comic "After the Storm" (pictured above and below right) included with the season three DVD, and then there are the devlish "DarksideSeekers"!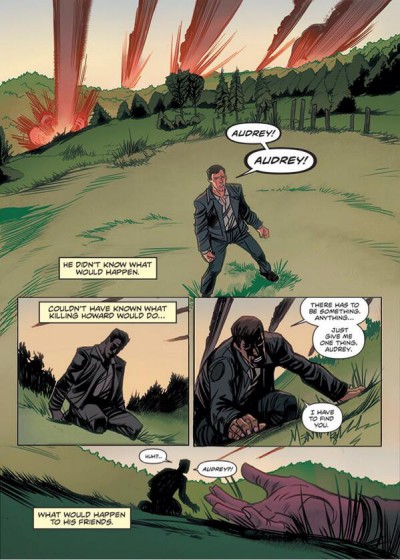 I will return later this week with special wormhole related theories on where Haven the series is going in season four. I hope to see you then!

In closing, several have asked (including a comment here) what happened to our detailed analysis of Haven season three after we posted our thoughts one of the finest Haven episodes of all time, season three episode one "301", and interviewing the mysterious Jordan, portrayed by the talented Kate Kelton and interviewing two of he series writers, the gifted Nora Zuckerman and Lilla Zuckerman earlier in 2013 on our WHR You Decide radio program.
In fact, although we tweeted the heck our of Haven all during Season three, and had fun interacting with admirers of the program, due to the serious illness subsequent to Comic-Con San Diego 2012, resulting in the demise of my World War Two Veteran father Robert K. Weeks Sr…
My Haven analysis was therefore foreclosed for the third season when we conducted a random drawing in which two series and two convention events would not be covered in 2012 while I took care of my ailing Dad who passed. R.I.P. Dad.
While WHR You Decide and all other series and convention events continued, thanks to help from loyal WormholeRider team mates and good friends, many, including me were sad I was not able to review what, in my opinion, is without a doubt one of the finest science fiction dramatic programs in the history of television, Haven!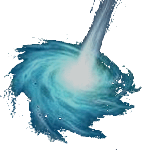 I thank you loyal visitors for reading and visiting our dedicated Haven site here at  WormholeRiders News Agency.
Please feel free to leave a comment here or if you prefer, click the social media icons below to share this news article.
Or as many of our readers and visitors often do, visit WHR on Twitter, WHR on Facebook or visit me on Twitter by clicking the text links or images avatars in this news story. I and the WHR team look forward to Seeing You on The Other Side"!
Thank you.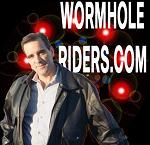 Best Regards,
Kenn