Welcome back WormholeRiders to WHR You Decide!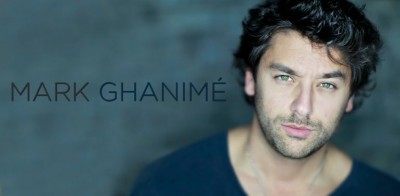 For those who love SyFy's hit television series Helix, and have wanted to learn more about just what the heck Sergio Balleseros is up to on "The Island", we hope you enjoy our WHR You Decide interview with Mark Ghanimé included below for your enjoyment!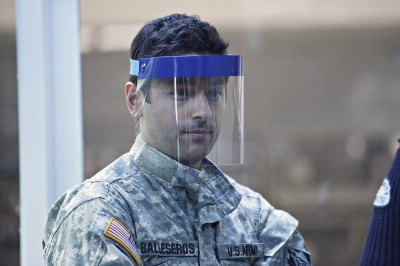 And all who we know certainly looked forward to the evening of Friday March 13, 2015 which witnessed the return of the beloved Sergio Balleseros character on Helix!
Our interview was digitally recorded on Monday March 09, 2015 when WHR You Decide had the honor of interviewing Mark Ghanimé who is well known for Emily Owens M.D, the upcoming Soldiers of the Apocalypse (in post production), Supernatural, Arrow, a star of the hit science fiction series Helix, and many more entertainment accomplishments!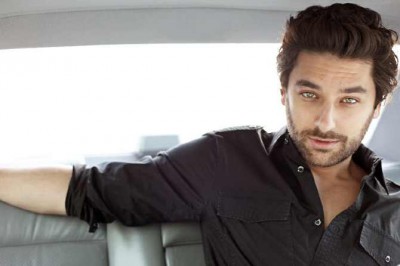 Mark Ghanimé is a warm and cheerful person whom Karina and I had the pleasure and privilege of chatting with for an hour about his burgeoning career adventures that he has experienced since deciding to pursue a career in the entertainment industry.
Returning to join WHR You Decide from a recent business trip to the Hollywood area where he visited the great folks at After Buzz TV, Mark graced us with his presence for nearly an hour. Needless to say, we were delighted to chat with Mark about his career accomplishments and his outstanding role as Sergio Balleseros in Helix!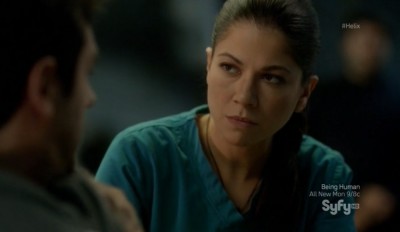 Well known to Helix admirers for his portrayal of as Sergio Balleseros, all his fans, as well as everyone at WHR were greatly pleased to witness the return of his character in the second epic season of one of our most favorite science fiction series!
Also well known to Helix fans is Sergio Balleseros appreciation of the female members of the human race regardless of the geographic location! No doubt an arctic heart breaker for Anana (Luciana Carro) at the Ilaria secret base as well as a brief love affair with Jeri Ryan!who wound up beheaded in the White Room during season one!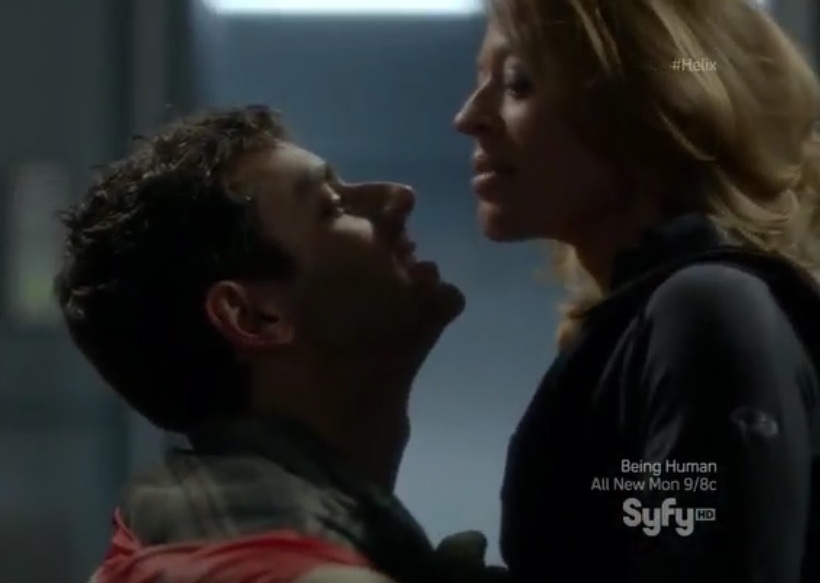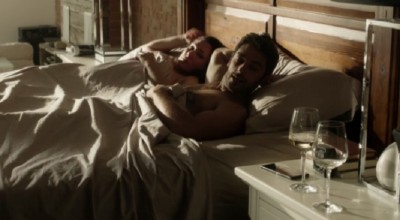 In season two, we too were stunned to find this randy character in Paris, and IN BED with Jules (Kyra Zagorsky). The only questions many fans had was if Anana will kick Sergios's arse once again, or perhaps handcuff him again for his obvious infidelity with Jules!? We will all have to stay tuned to Helix to find out if Anana makes an appearance on The Island to have a chat with Sergio!
Mark Ghanimé was raised in Montreal, Canada. Mark is half Lebanese, a multi-lingual actor whose first big break occurred in 2003 into the world of acting with a role in the background of the television movie "Chasing Freedom", released in 2004, starring Juliette Lewis.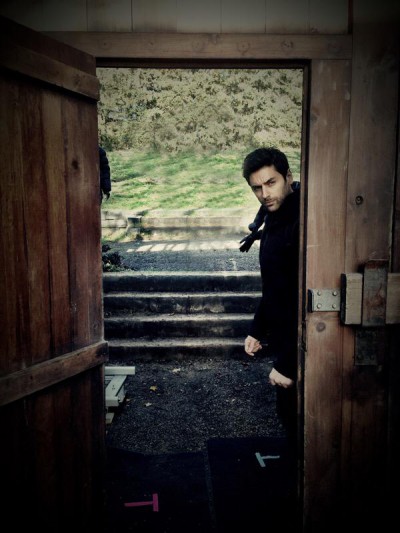 Subsequent to this exciting beginning in film, Mark pursued formal acting training and has incorporated into his characters by studying Sanford Meisner and Uta Hagen techniques. His time there helped Mark develop a true appreciation for the entertainment industry as he began building a wide variety of characters.
Mark's resume grew quite quickly as a result of the formal training he received. One of his goals in his career was to find ever more challenging roles.
This culminated in the summer of 2010 when Mark Ghanimé began appearing in many supporting roles that year leading to his fantastic starring role in Emily Owens M.D. in 2012!

Mark Ghanimé has incorporated his ethnic background into both ambiguous characters with outstanding strengths which have propelled his career into a number of archetypes, ultimately landing him a starring role in Helix!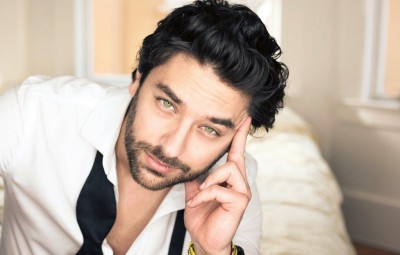 A very handsome fellow, with deep green eyes, and a huge smile, have made Mark Ghanimé a fan favorite where he has commanded the well deserved attention from his accomplishments during his many roles in television and in film!
Mark has also delved into the production side of things and produced the soon to be well received series Soldiers of the Apocalypse (S.O.T.A). Mark is without doubt a rising star working on a number of new entertainment projects that he will be announcing in the near future!
We thank you Mark Ghanimé for a wonderful, warm and delightful interview!
Stay tuned as the WormholeRiders News Agency Team announces more of our new WHR You Decide video interview series during 2015!
In the meantime, please feel free to share this article with your friends, co-workers and or family by clicking one of the icons below. We thank you for visiting and express our sincere gratitude for doing so!

Feel free to visit WHR on Twitter, WHR on Facebook or visit me on Twitter by clicking the text links or images avatars in this news story. I and Team WHR look forward to Seeing You on The Other Side in 2015!

Thank you.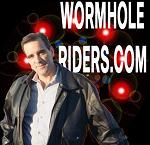 Best Regards,
Kenn