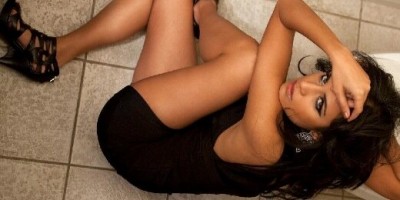 Welcome back to You Decide!
On Sunday April 21, 2013 at 3:30 Pacific time, You Decide Radio we continued our new new format when your questions are placed first for those who call 773-897-6175, tweet us, or post on our Facebook company page!
Our next very exciting special guest is the talented and awesome Agam Darshi! Well known for her role as Kate Freelander in Sanctuary, this gifted and gorgeous actress is now THE Director!
Agam has recently completed a new outstanding short feature film called "Fade Out" with a fascinating story arc that every actor, and those who truly respect them, will understand and internalize. "Fade Out" is scheduled to be featured on the BravoFACT web site in the near future this year!

To download click here or on the inverted wormhole to the right download the second part of Agam's interview!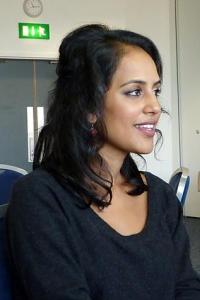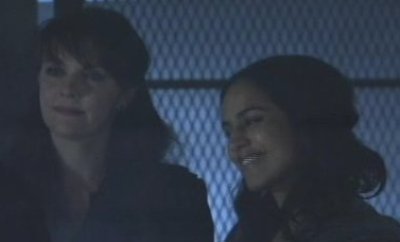 Those familiar with the extensive body of excellent entertainment work produced by Agam Darshi, since she began her career in 2004 as an actress, know full well of her many talents beyond her ground breaking role in the hit science fiction drama series Sanctuary.
In Sanctuary, Darshi brilliantly portrayed the often misunderstood, but fiercely loyal to Doctor Helen Magnus' (Amanda Tapping) character, Kate Freelander. Freelander was a good buddy to Biggie (Chris Heyerdahl) and Henry Foss (Ryan Robbins).
One of my favorite parts of the Sanctuary series?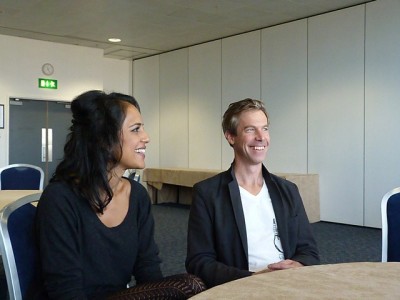 When Kate Freelander kept a very close eye on the notorious red wine swilling Sanctuary character Tesla, portrayed by Jonathon Young, whom she appeared with at MCM Expo in 2011 when we were honored to interview both of these great actors.
Ms. Agam Darshi's accomplishments include film making, producing, screen writing, and of course acting as her most recently available demo reel from 2012 clearly demonstrates!
(included below and on the right side bar)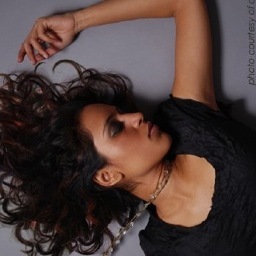 As you can see for yourself, Agam Darshi is a gifted actress. We here at WormholeRiders first became familiar with her revealing character portrayals in Supernatural during 2006 on the CW Network in the United States.
Since that time this editor has admired the performances of Ms. Darshi in numerous roles in films and series including "Ring of Fire", "The Possession", "The L Word", "2012", "Watchmen", Stargate Atlantis, Stargate Universe, Arrow, and many more supporting and leading roles!
Now, in 2013, comes Agam Darshi in her new roles and Directorial Debut, guiding the cast and crews of "Fade Out", an eight minute feature film soon to be released on Bravo Fact Web!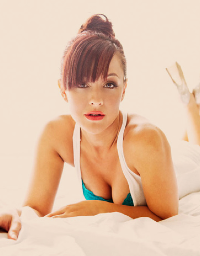 We here at WHR know from our research that the "FadeOut" film is a superb product that all Ms. Darshi's admirers will most certainly enjoy!
"Fade Out", also written by Agam Darshi, is produced by the creative Crystal Lowe (Primeval New World, Final Destination 3), whom alerted our team to the directing debut of Agam Darshi in her "Fade Out" film during Crystal's recent WHR You Decide interview. Thank you Ms. Lowe!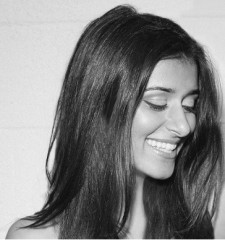 "Fade Out" is co-produced by industry veteran Sandy Sidhu, an entertainment leader whom we follow and admire from her work in the fantastic Vancouver based dinosaur series Primeval New World coming soon to the United States on Syfy, and as a doctor in the third MGM Studios franchise series Stargate Universe.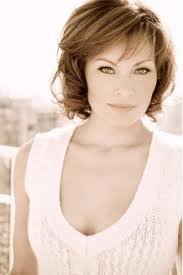 "Fade Out" features a main theme entitled "A Demon Haunted World", beautiful music created by composer Andrew Halliwell, stars the lovely actress Ona Grauer (Stargate Atlantis, Stargate Universe, Arrow, Fringe, and the soon to be released feature film Elysium) as the "Fade Out" films leading lady.
Supporting cast features Adrian Holmes (The Cabin in the Woods, Red Riding Hood), David Lewis (Harper's Island, Supernatural), Chelah Horsdal (Motive, Level Up, The L Word) and last but not least, the marvelous Mackenzie Gray (Alcatraz, Smallville) who was most recently featured in the ABC Studios hit fantasy based science fiction drama, Once Upon a Time!
Fade Out Press Release – April 17, 2013:
"FADE OUT is an 8 minute feature film, a dramatic satyr about an aging actress (Ona Grauer), who is desperately trying to keep herself together on the night of her movie premiere. Feeling suffocated by crazed fans, overbearing photographers and pushy managers, the experience quickly takes an absurd turn. The Actress begins to lose her grip on reality, and is unable to distinguish between what is real and what is fantasy.
It is not until she is alone in the privacy of her home, that the Actress is finally able to remove her façade and escape the torments of her mind into silence.
Funded by BravoFact, this is Agam's directorial debut. The film was filmed in Vancouver, and will be airing on the Bravo website this year."
We look forward to you joining Agam Darshi on You Decide Sunday April 21, 2013 at 3:30 PM Pacific time for an exciting and revealing exclusive interview!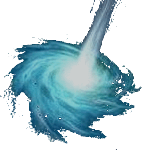 Please feel free to share this article with your friends, co-workers and or family. We would also appreciate your comments and look forward to you visiting in the future.
Or as many of our readers and visitors often do, visit WHR on Twitter, or visit me on Twitter by clicking the text links or images avatars in this news story. I and Team WHR look forward to Seeing You on The Other Side!"
Thank you.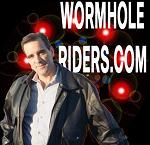 Best Regards,
Kenn