Welcome Sanctuary fans,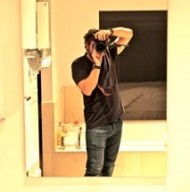 As promised in my last several articles, this post begins my follow on series of news articles reporting on what the Sanctuary actors, actresses, crews and creators are working on since the cancellation or non renewal of a Sanctuary Series fifth season was unfortunately announced earlier this week.

Before continuing, an update news article was released this evening, May 23, 2012. Featuring Sanctuary Series creator Damian Kindler in a brief interview with the Vancouver Globe and Mail Update,  the interview with Mr. Kindler provides clarity to the earlier announcement this week.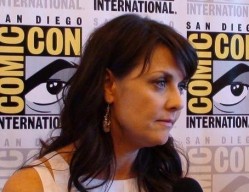 Rather than elect to pursue production of a fifth season, for business reasons, Sanctuary will instead enter syndication having been placed on the shelf by the series owners, The Beedie Group.
Nevertheless, with so many remaining potential abnormal adventures to explore, we remain hopeful that Sanctuary will return to our television screens at some point in the future.

Future Directions:
Martin Wood, Amanda Tapping, Andy Mikita and Gillian Horvath: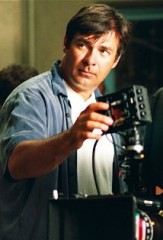 A famous creator who worked on Stargate for many years, Martin Wood is well known by the Sanctuary fandom as a director, executive producer, and writer for Sanctuary, Mr. Wood is currently working on the new Canadian spin-off series, Primeval: New World.
Along side him, is fellow Sanctuary Series producer and writer, Gillian Horvath in a series created by Judith and Garfield Reeves-Stevens. Judith and Garfield are well known to science fiction fans for their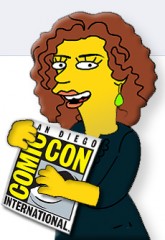 respected association and involvement with the Star Trek series franchise among their many accomplishments.
Gillian Horvath, Amanda Tapping, Martin Wood, and Andy Mikita are among only a few of the Stargate and Sanctuary talents behind the Canadian spin off series of the original hit series, Primeval, produced in the UK by Impossible Pictures.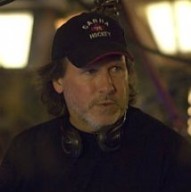 In the Canadian incarnation, set in Vancouver, Impossible Pictures is joined by Omni Film Productions, long respected for their outstanding entertainment productions including the 2012 hit television series Arctic Air! 
This exciting Canadian re-imagined spin-off series is about a specialized team of animal experts and scientists that investigates the strange appearance of mysteries involving temporal anomalies. The series also deals with battles of both prehistoric and futuristic creatures.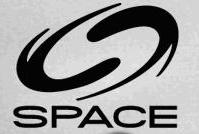 Primeval: New World is expected premiere on Space Channel in Canada at a yet date to be determined. We are hopeful this series will become an internationally recognized hit sprouting from its original roots in the United Kingdom to their new home in the Vancouver British Columbia A.R.C.!
We will return with more news about Primeval New World in the near future. in the meantime, we include a rarely seen video interview about this fabulous new series for your enjoyment.
Robin Dunne: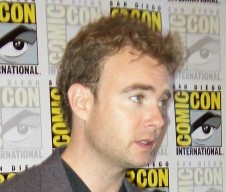 It was just after midnight on Wednesday night last week, when Robin Dunne, who is best known as Dr. Will Zimmerman on the Syfy science fiction show, Sanctuary, released a full length feature trailer of his new science fiction comedy, Space Milkshake on Twitter.
Minutes later, co-star and friend, Amanda Tapping, who is best known for her role as Colonel Samantha Carter on Stargate and Dr. Helen Magnus on Sanctuary, responded to the tweet, thus spreading the fun and excitement to many fans.
It has only been a few days since the trailer was released by Robin Dunne. The promotional trailer now has well over 39,500 views on Youtube. According to Dunne, the film is set to be released late summer this year.
The science fiction comedy is mainly about the story of a group of four space workers who are on a rundown orbital sanitation station who find trouble when unknown alien force comes aboard. But that is not when the danger begins, but the fun. The film also co-stars Billy Boyd, best known for his role in the The Lord of The Rings trilogy, and Kristin Kreuk, best known for her role as Lana Lang on the CW show, Smallville.
Space Milkshake is directed by Armen Evrensel who also wrote the screenplay. The movie has already been well received by many fans who believe the four main cast members in the movie will surely deliver a top notch comedy along with fun, adventure, and action in an overall great film!
Christopher Heyerdahl: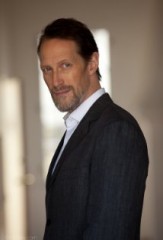 Revered as John Druitt and "Biggie" on Sanctuary, Chris Heyerdahl  is also keeping busy by landing a guest star role in the new season of HBO's True Blood. Christopher has played a number of "abnormal" characters, first with "Todd" the Wraith on Stargate Atlantis, "Bigfoot" on Sanctuary, now an ancient vampire named by the name of "Dieter Braun" in the fifth season of True Blood.
Christopher Heyerdahl's episode is called "Authority Always Wins". It is set to air June 17 on HBO. Christopher Heyerdahl's character in True Blood is quite similar to John Druitt of Sanctuary described bold, dark, and uses methods to torture prisoners. An interesting factor is that Heyerdahl is playing a vampire, John Druitt's rival on Sanctuary, the immortal vampire, Nikola Tesla, played by Jonathon Young.
Christopher Heyerdahl has also done work with Amanda Tapping before on Stargate SG-1, where he played an alien named "Pallan" in the seventh season episode "Revisions". Heyerdahl has also guest starred on the science fiction shows such as Smallville, Caprica, and Supernatural.
Another memorable guest starring role for Chris is his appearance in the hit series Hell on Wheels just before True Blood. He will also be getting back to the role of his vampire alter ego portraying Marcus in the Twilight saga Breaking Dawn – Part 2.
Agam Darshi: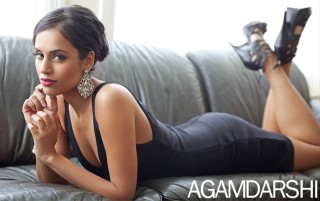 This wonderful actress who portrayed Kate Freelander on Sanctuary, may not have been in season four as much as in previous seasons, but the young, talented actress was busy with other projects.
This year, Agam Darshi has been involved in the film Replicas, where Darhsi played a young nurse. She was also involved in the film The Possession, which has yet to be released. Darshi also did a TV movie called, County, which unfortunately did not get picked up by NBC as a television series.
Agam Darhsi appeared as the character "Novo" in a fifth season episode of Stargate Atlantis titled "Outsiders". Darshi also made an appearance in the pilot episode of Stargate Universe "Air Part 1" as Dr. Sonja Damji. Agam Darhsi is also known for her appearances on The L Word, and as the character Brianna in the CTV comedy series, Dan For Mayor.
Robert Lawrenson: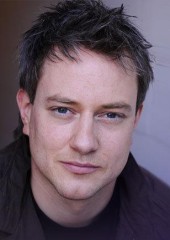 Lawrenson has been busying himself with many projects while the fate of Sanctuary was determined.
This year he had had a few acting appearances as Barclay Flynn in Alcatraz and a waterfront cop in the blockbuster Underworld Awakening. He has also been using is talents on the TV series "The Real Housewives of Vancouver" as a Senior Editor.
The most updated information was Robert's wonderful appearance in the May 18, 2012 seventh season finale episode of "Supernatural" titled 'Survival of the Fittest' as a character named Royce.

He has also been very active in donating time for auction of Skype Chats and lunch for Once Upon a Cure, a fundraising group for research for Hunter Syndrome (MPS II).
Also among Robert Lawrenson's abilities, is that of voice actor, in which his character will be appearing in the video game Assassins Creed 3 due out in October 2012.
Emilie Ullerup: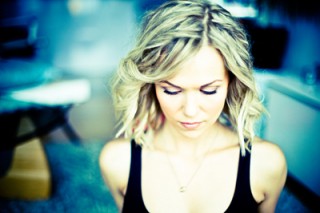 The gifted and gorgeous former Sanctuary star has been busy in the hit Canadian Series Arctic Air currently taking the viewing audience by storm.
Not one to let moss grow under her feet, Ms. Ullerup also worked in a new movie as recently reported. In addition to Arctic Air, Emilie Ullerup is starring in a fabulous new Canadian horror movie "Death Do Us Part" now in the final stages of post production in Vancouver British Columbia.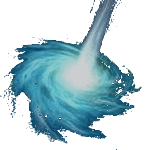 Thanks to Kenn for video embedding, hyper-linking and putting finishing touches on my Sanctuary "Future Directions" news article.
More thanks to you for reading and visiting our news site dedicated to Sanctuary at WormholeRiders News Agency.
I will be posting additional news articles for WHR in the future as we track the individuals who have been involved with Sanctuary Series throughout 2012. I would appreciate it if you could leave a comment here or if you prefer, click the social media icons below to share this news article.
Also, please visit me on Twitter, by clicking the text links or image avatars in this news story. I and the WHR team thank you for sharing the fun with us.