Welcome fans to the sixth annual GABIT Amanda Tapping Convention, AT-6 "Ripples"!
Part Two:
Q: Another charity that you support is the Hearing Dogs For Deaf People. Can you tell us more about this charity?
A: Amanda Tapping: You know what's amazing about this charity? I had never heard of it. It's…Kind of obscure. If you think about it. If you think about seeing eye dogs….Why not think about hearing dogs for deaf people? It's easy to image a dog for the hearing impaired, and everyone understand what that's about. But Hearing Dogs is kind of an obscure charity. But it's astounding. With the dogs, basically, what they do is….If there was a knock on the door, then you will know that the dog will be there to hear it.
[HIGH DISTORTION]
Q: What have been among your most rewarding and enjoyable charity accomplishments to date?
A: Amanda: (*Not word for word) It's hard to say because everything that we've achieved in these events and all the fundraising over the years have been a success. GABIT has been very much a part of this process, along with the generosity of the fans who are so committed to the cause. Every year, so much money is raised through GABIT and fundraisers and projects by the fans…Thanks to them, we have not been able to make the changes we have today. Nepal Orphans Home is improving every year, and the children can maintain a nutritious diet, and they are looking healthier every day. One person can make all the difference in their lives. And picture nearly 300 fans in one room at one time? Incredible.
Q: Do you contemplate an AT7 in the future to continue your fine work supporting Sanctuary For Kids, Nepal Children's Home and Hearing Dogs For Deaf People?
A: Amanda: -thinks- Contemplating….Y…Yeah….YES. –giggles-
A: Julia Hague: (*Not word for word) Given the success of the GABIT events, and the charities we've supported like Sanctuary for Kids and Hearing Dogs, it is very much a possibility.
A: Amanda: (*Not word for word)- and given that GABIT events are in their 10th year, and AT6 being the sixth event….It's been successful. So yes….Contemplating. –grins-
Mike: Thank you both for taking the time to talk with us on behalf of WormholeRiders News Agency.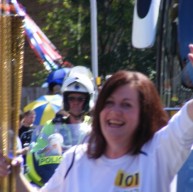 UPDATE: We include part two via transcript above thanks to Michelle to complete our two part exclusive interview with Amanda Tapping and Julia Hague about their outstanding charity work recorded at the GABIT AT6 "Ripples" event Saturday November 10, 2012! We are thankful for this interview generously provided courtesy of Ms. Tapping and Ms. Hague for your enjoyment.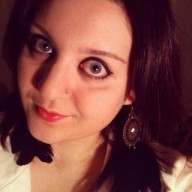 Part two of our exclusive interview (performed with my good friend Michelle Linardis aka SanctuaryAngel pictured right) will be "married" to part one. Both parts will be included in each our our AT6 "Ripples" news reports coming in the near future for everyone to enjoy!
Check back again soon for part two as we complete our wonderful stay in the United Kingdom at AT6!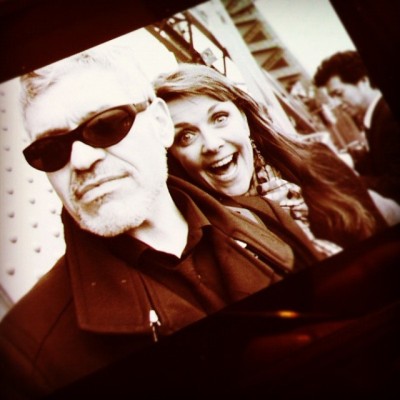 Joining Ms. Tapping this year is Mr. Dennys Ilic, celebrity photographer extraordinaire, who has photographed celebrities such as Harry Potter star Daniel Radcliffe and Sanctuary stars, Amanda Tapping, Ryan Robbins and many hundreds more fan favorite celebrities and creators of entertainment products!
Every year, many loyal, passionate Amanda Tapping fans have eagerly awaited what they believe to be the most anticipated and fantastic charity oriented event of their convention going year, AT6 "Ripples"!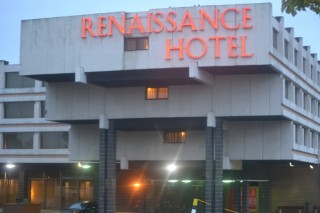 This years event is hosted at the luxurious Renaissance Hotel Heathrow not far from the heart of London! This is the sixth consecutive and very exclusive Amanda Tapping convention. Originally started in London, England, by the generous staff of the GABIT Events in 2005, GABIT stands for: "Get Amanda Back In Town"!

And so they have! Much to the absolute delight of her admirers who travel from all over the world to not only see, meet and mingle with Ms. Tapping, but everyone we know world-wide also expresses undying support for her fine charities including Sanctuary For Kids, the Nepal Orphans Home and Hearing Dogs for Deaf People!

All of the events have been major successes. Ms. Tapping has earned incredible respect and admiration from her many fans and followers, which shows.

We respectfully suggest you visit these outstanding charities to learn more and donate to help the less fortunate in the world.
Thank you.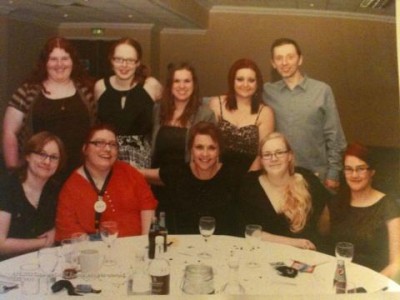 Ever since I first heard of the GABIT Events, I felt a great desire to attend. I must admit that I was a bit envious of those who could go, but not this year. This is my first GABIT convention. As a bonus, I was lucky enough to win a cocktail party ticket!
The cocktail events are an exclusive VIP event with a small number of fans, and Ms. Tapping herself, at each table talking with fans. In my opinion, these events are as much for the fans as they are for Amanda Tapping. GABIT Events allows fans the chance to take a weekend to come to a beautiful country, meet up with on-line friends, or friends met at previous conventions.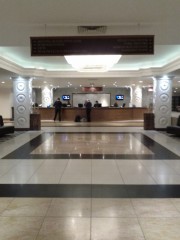 I have been to two conventions run by other companies, who invited Ms. Tapping as a guest. While they were both enjoyable, I have learned from friends who have attended both GABIT and non-GABIT events, that GABIT Events is like no other convention producer.
GABIT, it seems to me, was created for all the right reasons; it is a convention for the fans, and by the fans. Amanda Tapping, herself, has stated that the convention is not just for her. She believes that her fans show up just as much to visit with each other as they attend to see her. As always, I must agree with Ms. Tapping.
After meeting many of my friends online, especially Michelle Linardis (SanctuaryAngel) I now see how special it is to share these kinds of conventions with people you have something in common with. Having someone there to share something meaningful with can be a fantastic feeling. For me personally, if I were asked five years ago if I would be going to an event such as this, and to be having these experiences, I would not have believed it.
However, in those five years I have grown as a person,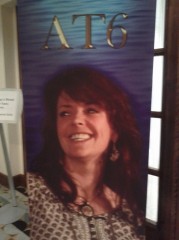 thanks to Ms. Amanda Tapping and her amazing fandom!
Another reason for me to feel this convention is as special is because Ms Tapping has, on several occasions, said she gets nervous about these events. I think that this is a great thing for her to admit. I think the fact that she can admit to something like that shows that even for someone who has this incredible popularity among her fans demonstrates a wonderful humility.
Also, I think it is very reassuring for the fans, especially if this is their first GABIT Events convention, that Ms. Tapping is as excited and nervous at meeting them as they are in meeting her. Little things like this remind me of why I am an Amanda Tapping fan.
After over a year of waiting, planning, saving, etc, I feel I am now ready for the most anticipated Amanda Tapping fan event of the year, and rightfully so. I have seen many fans talk about their excitement over this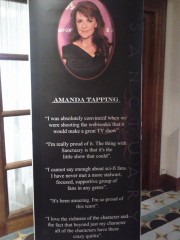 convention!
Even though it is a convention for the fans, it would not be possible without the amazing hard working G4 team of GABIT who have worked long and hard to make this dream fan convention a reality. Julia Hague – Chairperson and Guest Services Director. Becky Preen – Company Secretary and Operations Director. – Kay Jacobs – Registration Director. John Goode – Photography and Technical Director. Then of course, there is the GABIT Events staff, Adele Beverley, Liesl Bland, Carl Ford, Peter Hague, Becka Ford, Terri Harkin, Tim Jacobs, Nick Luff, Tracy North, Jennifer Scheffler, and Keely Mayo.
I would also like to thank the Wormholeriders News Agency team for their support and confidence in me regarding this event.
If you have liked this article, than stay tuned for more AT6 Ripples stories to follow, including the special premiere of Space Milkshake on Saturday November 10, 2012. Thank you for reading this article, I hope you have enjoyed it, and will enjoy the next ones to follow all regarding AT6 Ripples, Amanda Tapping, and her amazing fandom at its best!
As mentioned, the great GABIT Events team provide fans with the opportunity to meet Amanda Tapping while also doing a big part to raise money for charities Ms. Tapping supports, such as the the Nepal Orphans Home, Hearing Dogs for Deaf People, and Sanctuary For Kids! Please visit them by clicking the links or images in my report to help bring joy to the lives of those souls in need and to your own as well for doing so.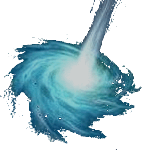 Thanks to Michelle for supporting my reporting efforts with images, to Kenn for audio embedding, hyper-linking, locating additional images, and thanks to Patricia Stewart-Bertrand for putting aditional finishing touches on my AT6 Ripples day one report.
More thanks to you for reading and visiting our news site dedicated to conventions at WormholeRiders News Agency.
I would appreciate it if you could leave a comment here or if you prefer, click the social media icons below to share this news article.
Also, please visit me on Twitter, by clicking the text links or image avatars in this news story. I and the WHR team thank you for sharing the fun with us. Thank you.