Welcome fans to the sixth annual GABIT Amanda Tapping Convention, AT6 "Ripples"!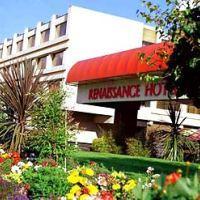 Editor's Notes:
This reports focus is on the wonderful "AT6 Ripples Cocktail Party" that was conducted the evening of Friday November 09, 2012 at the luxurious Marriott Renaissance Hotel located near the Heathrow International Airport. We include two perspectives on this fabulous event below for your enjoyment.
The first perspective is from a person you all know and admire, GateworldRocky (Mike). The second perspective is provided by SanctuaryAngel (Michelle), another individual dedicated to the worthy causes of charity supported by Amanda Tapping and GABIT Events!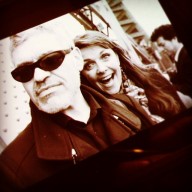 Included above is our recent WormholeRiders You Decide radio interview with the talented and extraordinary celebrity photographer Dennys Ilic!
Our exclusive interview with Dennys Ilic was conducted on Sunday November 18, 2012, the week after AT6 Ripples convention includes many references to GABIT Events AT6 Ripples convention as well as his photography adventure with Amanda Tapping in Paris France before the convention.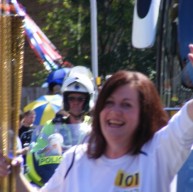 Event Hostess Julia Hague and her team set about their mission, an outstanding intimate charity event supporting Sanctuary For Kids, The Nepal Orphans Home and Hearing Dogs for Deaf Persons. Ms. Hague made each of the attendees feel welcome at GABIT AT6 Ripples event which began in earnest the following morning Saturday November 10, 2012!
We are thankful for this generous courtesy of Ms. Tapping and Ms. Hague to bring you these reports for your enjoyment and to be able to bring you our unique perspectives of the AT6 Ripples Cocktail Party here at WormholeRiders News Agency for your enjoyment.
We hope that you will feel like you attended this exclusive convention event yourselves!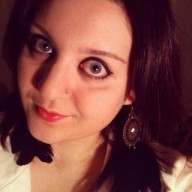 My Story:
It has been quite a few years since I have attended such a classy event such as this, but I was quite excited, and the lovely Michelle Linardis (SanctuaryAngel) was attending as well. I remember the day I learned I had won a cocktail ticket, I was already excited and thrilled enough, but I shortly learned that Ms. Linardis had a ticket too! This made the Cocktail Party event that much more exciting from sheer anticipation alone!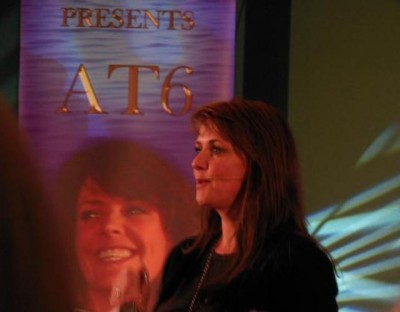 It was an absolute honor to be apart of a stunning, sophisticated and high class event such as the AT6 Ripples Cocktail Party.
Everything and everyone at the Cocktail Party looked so formal. As well, the people attending the Friday evening event were both delightful and charming to be with that magical night!
The environment and entire service was delightful, the people were very nice, the overall tone and atmosphere is something I still think about to this day.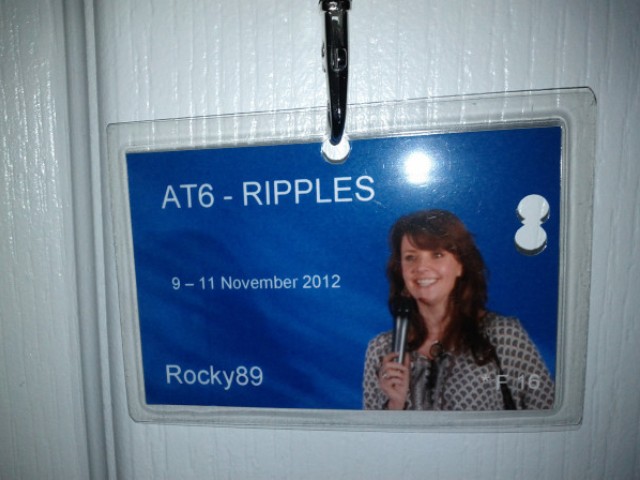 No detail was overlooked at the Cocktail Party. The decor was carefully planned out. The tables were round and beautifully decorated with a lovely candle in the middle of each adding a nice touch that everyone enjoyed.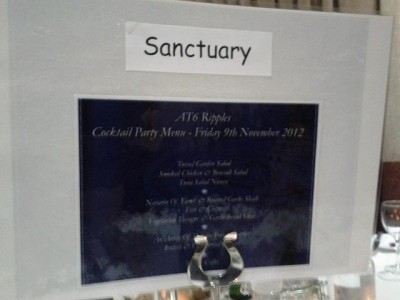 Each table was named after a television or movie project Ms. Tapping had done, the table Michelle Linardis sat at what was known as the Stargate table, while I sat at the Sanctuary table!
The AT6 Ripples Cocktail Party was offered to only a limited number of guests attending the convention, each of whom were lucky enough win a cocktail party ticket.
Those people lucky enough to attend are sure to feel the privilege of being in a VIP GABIT Event attendee at the Cocktail Party. I know that I was. For me personally, the food and beverages served that evening were a big highlight for me.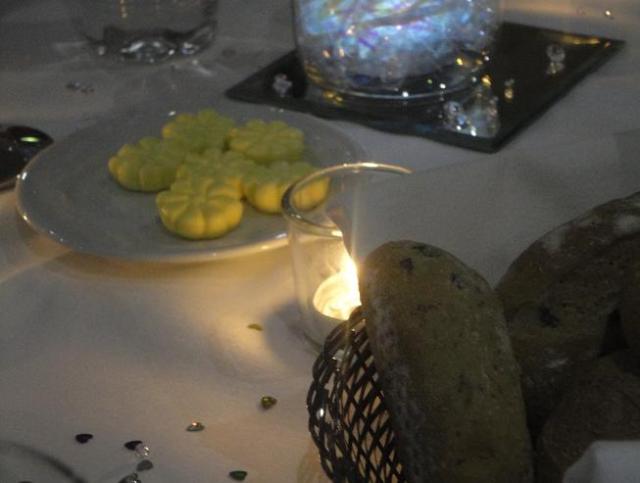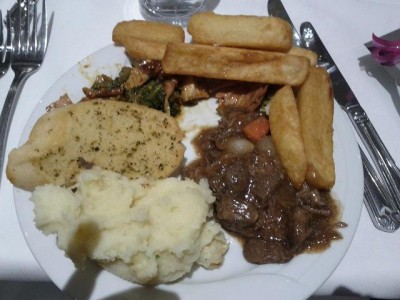 As a bonus, each guest who won a cocktail ticket was given a small charm figure, which was hand made to reflect the personality of the person receiving it. Mine of of course was a small computer, since I spend most of my day on one.
Even though the actual GABIT Events AT6 Ripples convention was to start the next day, I felt the cocktail party was a wonderful way to allow those lucky selected group of fans the chance to the chance to get to know each other better at such an elegant event. I myself was lucky enough to sit with a lovely group of people, some I had known, others I had not.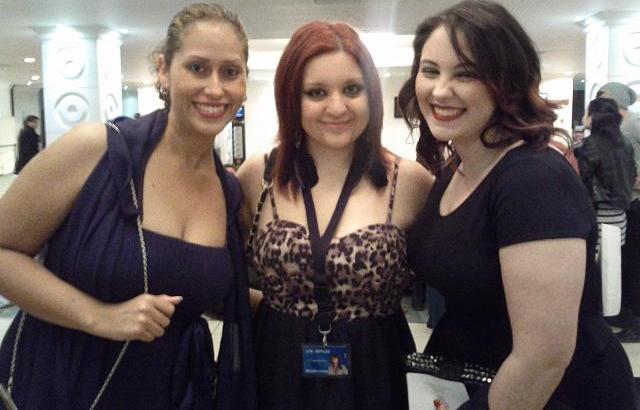 This is why these GABIT Events are all about, the chance to sit with your fellow fans, and get to know them on a more personal level. I am still amazed at how fans from across the world, from all sorts of backgrounds and parts of life can come together in one place to not only attend a convention to see their favorite star, but each other as well.
Meeting someone you have only known online for years, to me, is the same as meeting your favorite star. I myself had never met most of the friends I had gotten to know over the years online, so it was special to have the chance to meet some of them in person at the cocktail party.
Having already met Amanda Tapping at two previous conventions, I was still quite nervous, however, there was a young lady next to me, who as not only meeting Ms. Tapping for the first time, but this was her first ever Gabit event and cocktail event.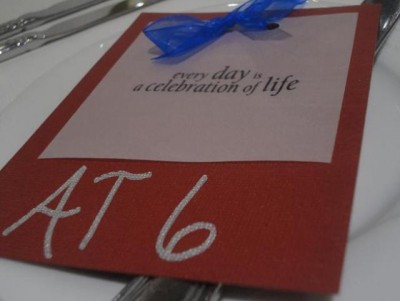 Before we knew it, the guest of honor, Amanda Tapping herself had arrived. A large and loud applause from the guests ensued, which caused Ms. Tapping to jokingly hide behind the door she came out of!
When she came back in, then there was a moment of silence, which was broken when Ms. Tapping let out a soft "Hi" to the guests. This was followed with a loud "Hi" back from the guests!
I had never seen Amanda Tapping dressed so formal in person before, she looked absolutely stunning dressed in her dark blue and silver-glittered dress with her hair beautifully made up. My good friend Michelle also looked stunning in here evening attire! Before long, Ms. Tapping made her way to each table, where she would spend a few minutes talking to the guests and asking them questions.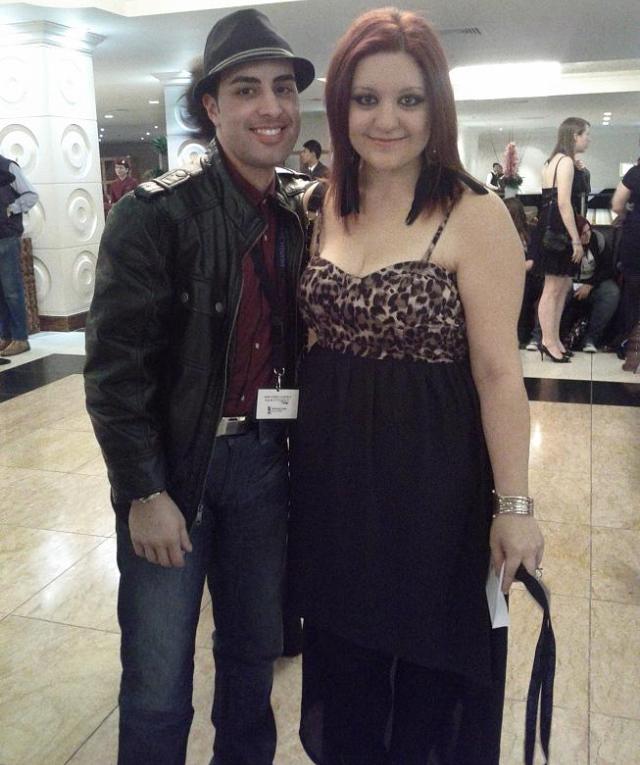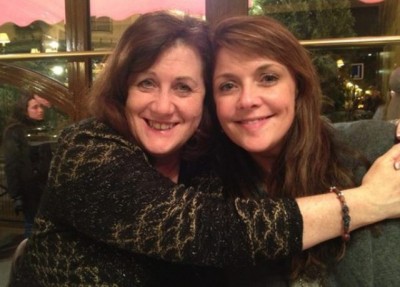 The lovely Julia Hague was there to remind Ms. Tapping when her time at each table would be up, in which case she would move to the next table. Each table at ten chairs around it, nine for the guests, and one for Ms. Tapping.
The young lady sitting next to me (JandyraCJM) had the privilege of having Amanda Tapping's chair next to her during the table photo opportunity. While I would have loved to be seated next to a woman I consider my idol, I was happy for Jandyra who was privileged to be sitting next to Amanda Tapping as shown above right in the group photo.
Finally, Amanda Tapping arrived at our table, we all welcomed her of course, and she greeted each of us in her own way. As for me, she greeted me by name, and blew me a kiss.
I do not know for sure, but I do believe my face might have gone a bit red at that moment. Amanda Tapping is very well known for many things, one thing in particular is giving fans very good attention when they are speaking to her including direct eye to eye contact. The Cocktail Party was no exception.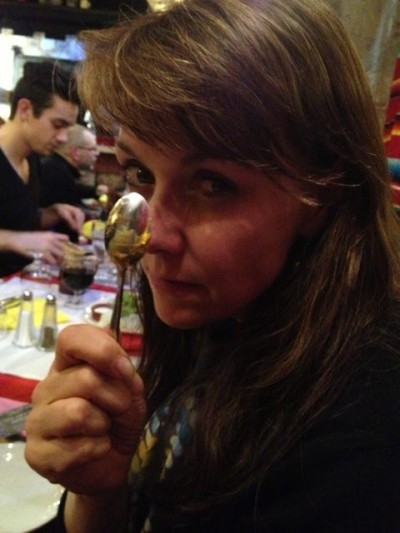 Ms. Tapping asked each of us how we all are and when we arrived in London. When I was asked I told her when I arrived, and how London has been a lovely place to visit. When it was brought up that the young lady sitting next to Ms. Tapping was new to GABIT, and had never been to a convention before, Amanda Tapping did what she does best, she gave the young lady her full attention, held her hands, and asked where she is from.
I enjoyed witnessing this moment because it reminded me of my first autograph session with Amanda Tapping. I was very nervous when giving her a snow globe at DragonCon. As with the Cocktail Party, Ms. Tapping held my hands just like she did for the young lady who was also nervous.
One topic that was brought up at the table was Ms. Tapping's winning of the Jules Verne award in October. We also talked about how many fans were not able to get in to the VIP part of the ceremony, and how Ms. Tapping felt about that.
Ms. Hague walked by and informed Ms. Tapping it was time to move to the next table, but as always Amanda Tapping likes to play by her own rules, and wanted to stay a little longer.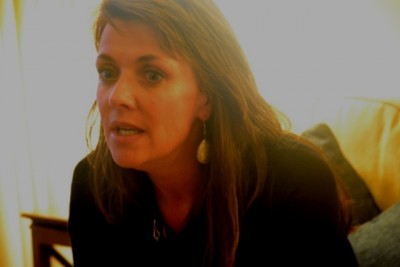 Thus when Ms. Tapping was not looking, Julia took her wine glass away from her! After roughly 5 wonderful minutes of Ms. Tapping's time, it was time for her to leave, but each table gets their photo taken with her by one of Gabit's prime photographers, John Goode.
Normally I am not one for getting photos signed, but because this was a special night for me. I asked Ms. Tapping to sign it at the autograph session on Sunday. Finally, Amanda Tapping left our table, wished as well, thanked us for coming, and waved goodbye.
As the cocktail party came to a close, Amanda thanked everyone for coming to "her party" which got everyone in the room laughing. As she walked out of the room, she waved to her guests. Each thanked her for coming. I will never forget what a wonderful night that was. It was the most fun I have had in a long while. I felt that the night had set the bar quite high for what was to come on Saturday and Sunday!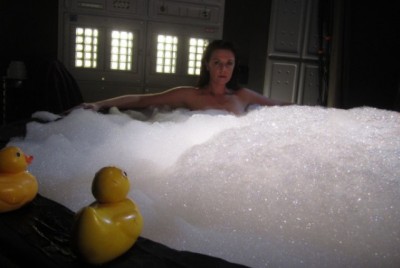 That night is also the night we learned that Space Milkshake would be offered as a special premiere during AT6 Ripples, which of course got all the persons attending excited. I feel honored to have been apart of such an event! it is something I will remember forever! I only hope that I am lucky enough to win another cocktail ticket for AT7!
This concludes my article for Friday night, and the cocktail party. I would like to thank Kenn of Wormholeriders for allowing Michelle Linardis and myself the chance to write news reports about AT6.
I would also like to thank Michelle for co-writing this article with me. Normally I am on my own when writing articles, but I am glad to have Ms. Linardis as my best friend, and co-writer. And of course I can not forget to thank the GABIT Events team for an amazing and memorable cocktail event, and for what was to come!
Michelle's Story: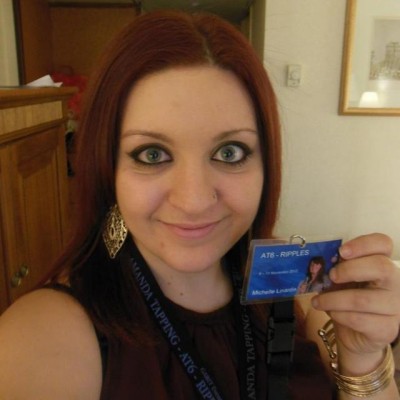 If there was one event that could jump-start the amazing weekend that was GABIT Events AT6 Ripples, it was the Cocktail Party with Amanda Tapping herself. The organisation of the GABIT staff made it possible to create such a memorable evening for all to enjoy.
Only a limited number of Charmed tickets were created, and selected at random once the event tickets had been bought. Among those fans, Mike Carvalho and I were one of them, who had the opportunity to share a moment with Amanda.
Feelings cannot always be placed into words, but many fans would agree that it was definitely to become a highlight of the festive weekend about to commence!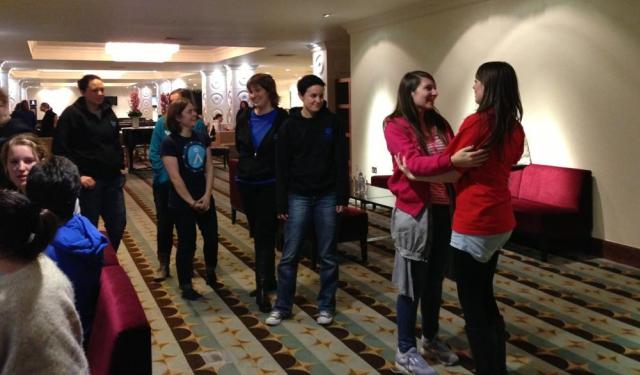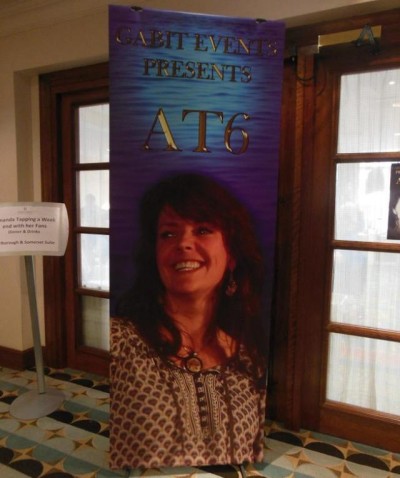 The cocktail party took place on the Friday night, before the actual weekend took place. The lobby of the elegant Renaissance Hotel at London Heathrow created a buzz of excitement for those attendees with a Charmed ticket. For many of the fans, it was their first convention experience.
As the lobby was filled with excited fans, adorned in smart formal wear, it was time for them to find their assigned table. GABIT has always been known for the finer details as event organisers.
The cocktail party was definitely the beginning of that. Each table seated around 9 fans, and there were about 10-12 tables set up. Each table was creatively named, such as Stargate, Sanctuary, Random Acts of Romance, and even Space Milkshake.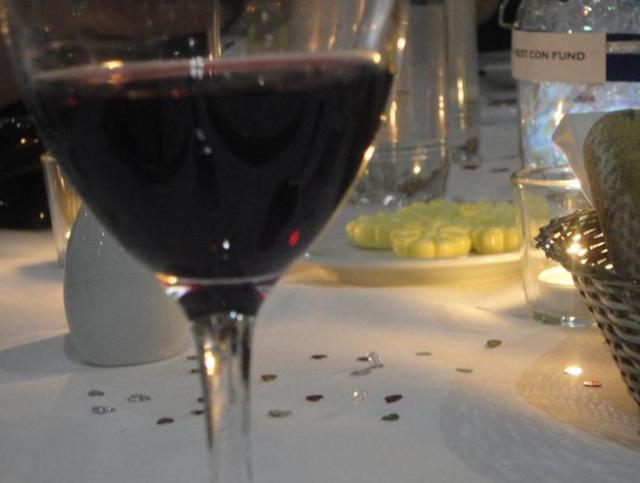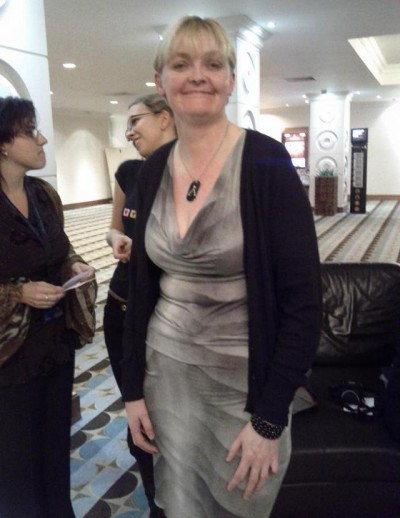 As eager fans were getting ready to be seated at their respective tables, they were able to collect their provided drink, and soon enough, dinner was served. As paired with a cocktail ticket, each fan was treated to a buffet-style meal in preparation for the night ahead.
This also gave each fan a chance to introduce themselves at their table, and form new friendships. Each person also received a small wine glass charm, suited to their personality, which was another brilliant and unique touch by GABIT Events.
The tables were stunningly put together and were adorned in all sorts of decorations. Hand-made quoted cards were placed around the table, and candles along with a gorgeous lit centre-piece and even sequins scattered around the table. It was quite a beautiful atmosphere, and one to make new GABIT-attendees feel welcome.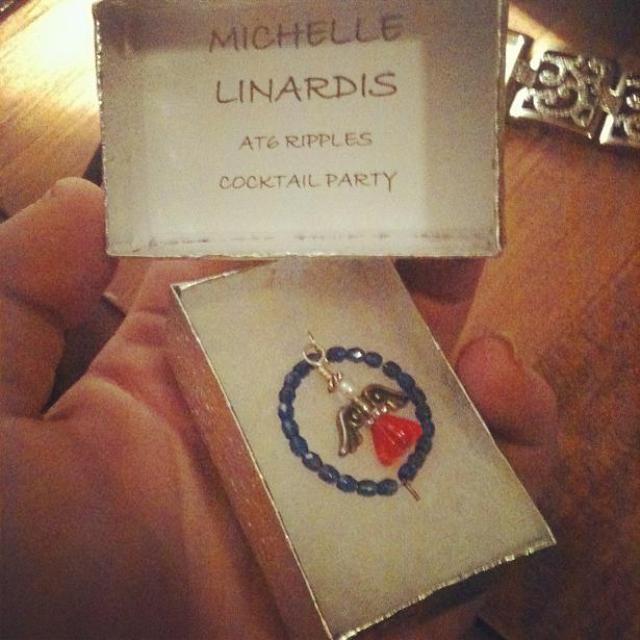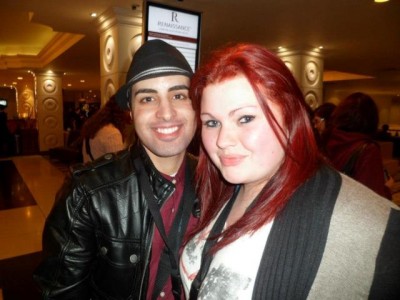 Soon enough, Amanda Tapping herself was introduced to the fans, and then the room erupted in applause. Adorned in a beautiful blue and silver-glittered dress, Amanda made her way around to each table, accompanied by Julia Hague, who made sure the night ran smoothly.
And it most certainly did. One by one, Amanda visited each table and spent about ten minutes chatting to her fans. As my table was second to last to be visited, it took quite a bit of time until we saw her. But as this happened, we took the opportunity to chat about the wonderful fandom, and introduced ourselves as new GABIT Events attendees.
As time flew by, we were visited by Julia Hague and Jenn Scheffler, who gave us a few moments in advance as to when Amanda would greet us. And soon enough, Amanda Tapping occupied the empty seat with a welcoming smile on her face.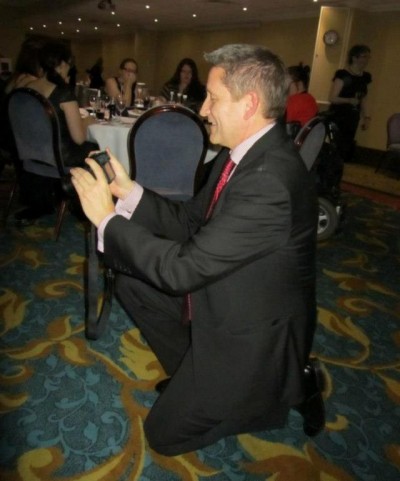 Everyone's smile returned the favour as she asked how everyone was. She also made a comment about my black feathered earrings, as it is something I am fond of. There were a few of us who were first-time GABIT Events attendees, and there were even a few fans who had never met Amanda before. It was quite an interesting experience, because it gave me flashbacks from when I first met her back in Melbourne, Australia 2010.
Amanda curiously asked about the Abnormal's Ball, which was set to take place on the Saturday night. To her disappointment, she was not allowed to attend. In saying this, she proceeded to ask everyone about their costumes.
As Ms. Tapping moved around the table, she asked me what I planned on be costumed as? Since I never truly had a costume planned, I proceeded to tell her about my feathered Venetian mask I had purchased from my travels in Venice.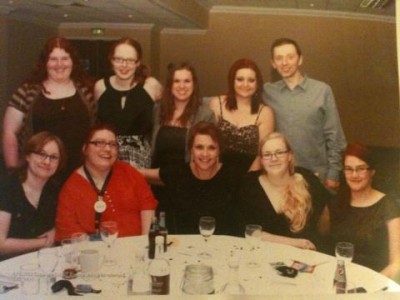 Ms. Tapping made a comment expressing her wishes to attend, and I jokingly told her to dress up and blend in. After a laugh, she continued around the table asking everyone about their costumes. Then a quick change of subject, as she was intrigued to discover some of the jobs we had back at home. Once the conversation came to an end, we were directed to stand behind Amanda Tapping to pose for a group photo, taken by the brilliant John Goode.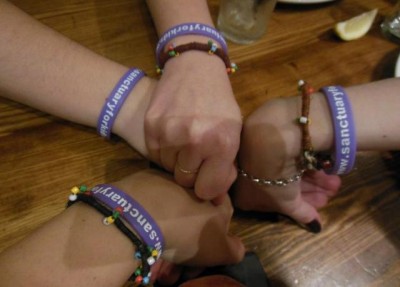 Once that photo was taken, Amanda said goodbye as she left to visit the last remaining table. People began to move around the room, and greeted old friends while discussing the wonderful night. Once the last table was seen, Amanda made a grand exit of applause, by all those who attended the evening event.
The cocktail party was indeed a brilliant way to begin the weekend. It was all I could have hoped for and more. The GABIT staff were amazing in taking care of the attendees, and definitely made the evening run as smoothly as possible. So many laughs and wonderful memories were shared, and it gave new attendees an opportunity to make new friends. I had such an amazing time, and was ever so thankful for having this opportunity.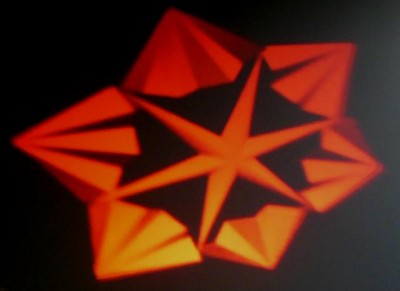 I thank the entire staff of GABIT Events for truly making this evening a joyful experience, and providing new attendees with such a warm and vibrant atmosphere. It made us feel welcome, and part of a family. Most definitely a night to remember, and will look forward to more of these GABIT events in the near future.
Michelle
~ ~ ~
I hope you all liked these stories about our experiences at the AT6 Ripples Cocktail Party Friday night? If you did, I suggest that you stay tuned for more AT6 Ripples stories to come soon from Ms. Linardis and myself.
As mentioned previously, the great GABIT Events team provide fans with the opportunity to meet Amanda Tapping while also doing a big part to raise money for charities Ms. Tapping supports, such as the the Nepal Orphans Home, Hearing Dogs for Deaf People, and Sanctuary For Kids! Please visit them by clicking the links or images in my report to help bring joy to the lives of those souls in need and to your own as well for doing so.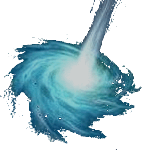 Thanks to Michelle for supporting my reporting efforts with images, to Kenn for audio embedding, hyper-linking, locating additional images and working tirelessly as he deals with a family issue to help to put the finishing touches on my AT6 Ripples Cocktail Party report.
More thanks to you for reading and visiting our news site dedicated to conventions at WormholeRiders News Agency.
I would appreciate it if you could leave a comment here or if you prefer, click the social media icons below to share this news article.
Also, please visit me on Twitter, by clicking the text links or image avatars in this news story. I and the WHR team thank you for sharing the fun with us. Thank you.