Hey there, fans of The Vampire Diaries!

The second half of season three is off to a wild start, and the episode, "The Ties That Bind," was no exception!
This episode saw Bonnie Bennett (Kat Graham) attempting to decode her dreams about the Original Coffins, and the confrontation between Klaus (Joseph Morgan) and Stefan Salvatore (Paul Wesley) reach a boiling point. It was an exciting episode, with a killer ending that fans will of the show will be talking about for a long time to come!
Before continuing we include the sneak peek preview of this weeks The Vampire Diaries episode "Bringing Out The Dead" for your enjoyment!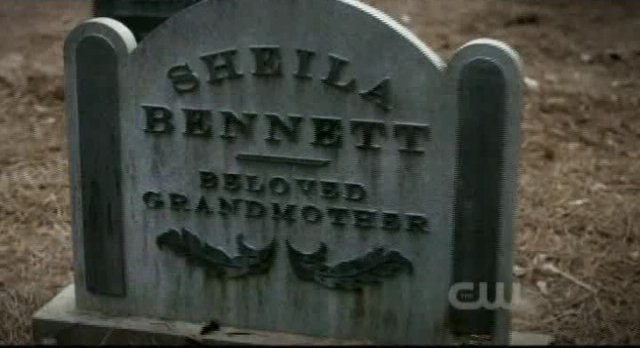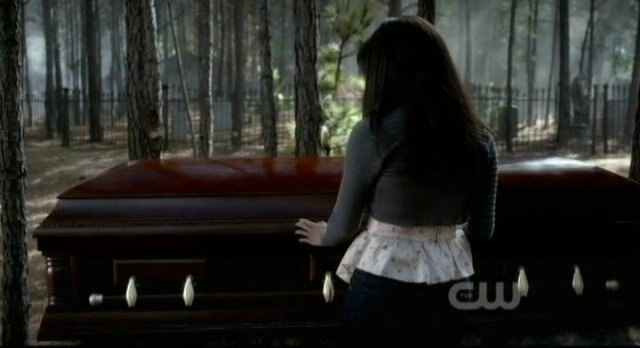 The Ties That Bind: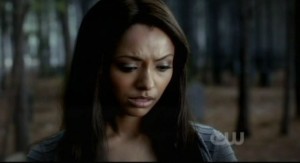 The episode starts off with a chilling scene of Bonnie making her way through a graveyard. In the distance, she spotted the coffin that had been haunting her dreams.
She approached the coffin slowly and attempted to force it open. Right at that moment Klaus materialized behind her, seemingly from out of nowhere.
After tauntingly asking the young Bennett witch if he could open the coffin for her, the Original Vampire rushed toward her and sank his deadly fangs deep into her.
Just as Klaus delivered the deadly blow, however, Bonnie awoke with a start. At first I was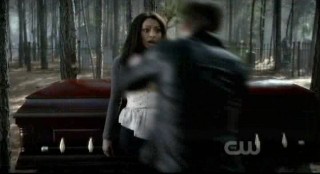 relieved that the scene was only a dream. Soon however, I saw that Bonnie was anything but safe: she had awoken in a coffin! My heart-rate rose along with Bonnie's as she tried, and failed, to escape her claustrophobic prison with a spell.
Right as I was starting to think that Bonnie was not going to be escaping any time soon, the coffin's lid suddenly rose, bathing her in a blinding light as she looked up at the mysterious woman who had just rescued her.
Just then the scene shifts again, and I realized that this, too, was a dream as I watched Bonnie awaken once again. She was safe and sound this time, however visibly shaken from the nightmare.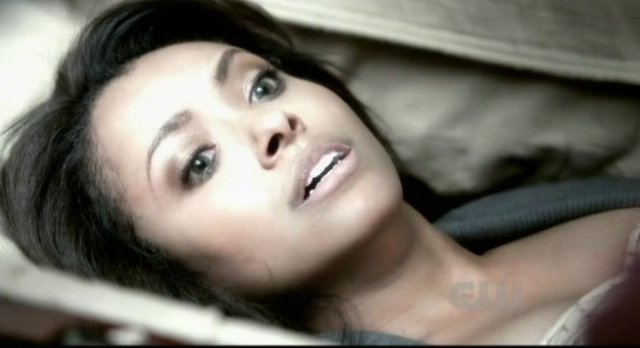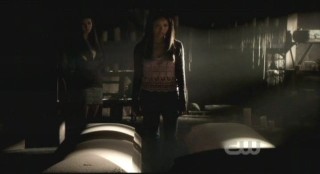 The episode then jumped ahead a few hours in time, were we saw Bonnie telling Elena Gilbert (Nina Dobrev) everything she knew about Stefan's plan to get even with Klaus by way of the Original Coffins. Bonnie then recounted to Elena her harrowing nightmare, and explained that she told Elena of Stefan's plans because she wanted her help to find the woman who rescued her from the coffin in her dream.
Bonnie told Elena that the rescuer was none other than Abby Bennett (Persia White), her estranged mother. She has no idea of her mother's whereabouts, but she is now positive that Abby is somehow the key to helping them kill Klaus once and for all.
Right then Stefan enters the residence, and is immediately angry upon finding out that Elena is aware of his dirty-dealings with Klaus. The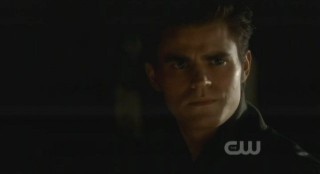 two exchange some not-so-pleasant words that made it clear that Elena did not approve of Stefan's actions.
I definitely understand Elena's reaction, but it was somewhat heartbreaking to watch the two so angry at each other when they still clearly have strong feelings for one another.
As "The Ties That Bind" moved forward, we saw Elena and Bonnie pouring over information from the Sheriff that could lead them to the location of Bonnie's mother.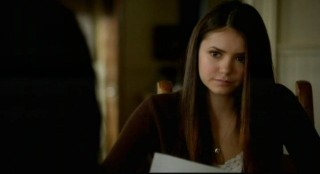 As the two went through the massive amount of files, Damon Salvatore (Ian Somerhalder) entered the room, and proclaimed that he managed to find the location of Abby Bennett (by way of a little compulsion): North Carolina. Bonnie and Elena decide then and there to make the long drive to the state.
Damon did not hide the fact that he wanted to come along, but ELena shut him down pretty quickly. The tension between Elena and the elder Salvatore brother was obvious, which led Bonnie to ask what, exactly was going on between the them. Damon answered bluntly, explaining that, "We kissed. Now it's weird."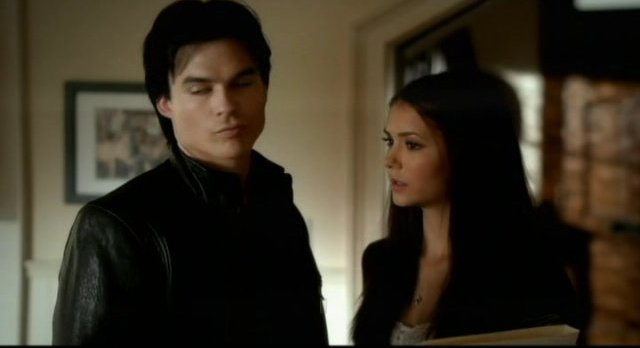 The episode then shifted gears, and brought us to Tyler Lockwood (Michael Trevino) and Caroline Forbes (Candice Accola) who were trying desperately to figure out a way to break forced allegiance to Klaus. We caught up with the couple right as Tyler revealed to Caroline that he just may have figured out a way block out his instinctual loyalty to Klaus.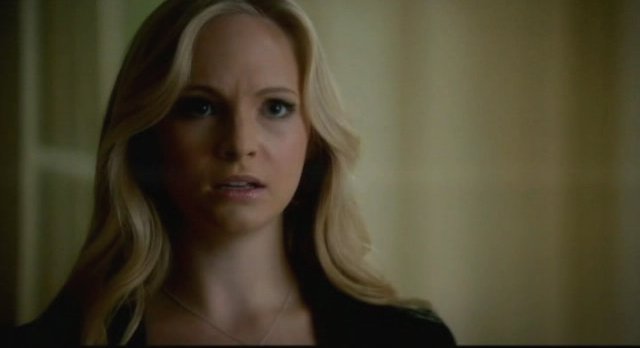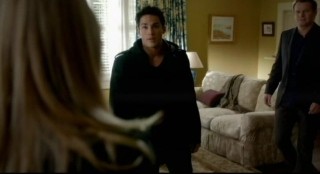 He then admitted to her that he called her father, Bill Forbes (Jack Coleman), as his skills at resisting vampiric compulsion could aide him in resisting Klaus's hold over the young hybrid. Caroline seemed pretty surprised to see her father, and I must say that I was right there with her! Bill Forbes was just about the last person I expected Tyler to turn to for help with his problem.
As Tyler and Bill began the long task of strengthening Tyler's will, "The Ties That Bind" brought us to Alaric Saltzman (Matthew Davis) as he was finishing up a date with Dr. Meredith Fell (Torrey DeVitto) at The Grille. After the Doctor left, Damon approached Alaric, and asked what Dr. Fell's "damage" was, insisting that a woman that attractive and intelligent would have to be damaged to still be single.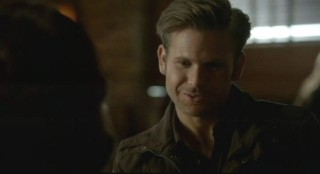 Alaric then told Damon that Dr. Fell had an ex boyfriend who was a medical examiner. Damon then informed his friend that he knew a little something else about Dr. Fell's ex: he was murdered with a stake. Alaric seemed understandably alarmed at learning this fact, and I'm guessing that he probably started thinking that perhaps Damon's theory about smart, attractive, single women was true after all.
The episode then shifted to the Salvatore household, where Stefan arrived home to find Klaus waiting for him.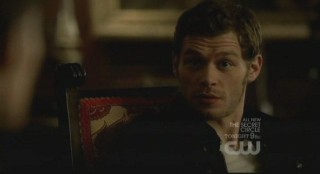 The two proceeded to have a pretty heated conversation, the long and short of which was that if Klaus would agree to leave Mystic Falls, then Stefan would tell the Original Vampire where his family was hidden – in a few years, if he was lucky. Klaus scoffed at the offer, telling him that after spending countless centuries perfecting his plans, he was not at all frightened of the likes of Stefan Salvatore. Klaus then reminded Stefan that with no allies besides his brother Damon, Stefan had little chance at forcing Klaus out of town.
Meanwhile, Elena was on her way to North Carolina with Bonnie, to whom she admitted that she enjoyed her kiss with Damon.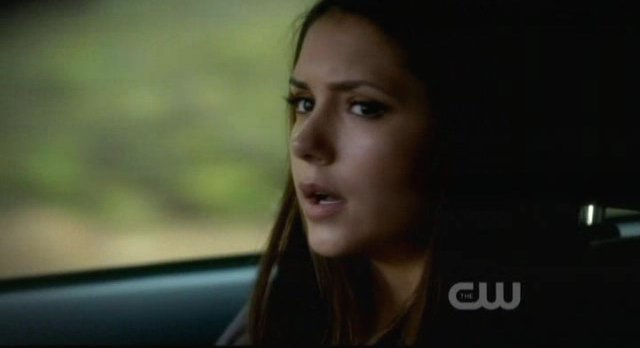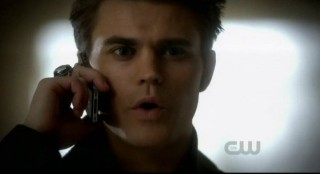 Just then Elena received a call from Stefan, who demanded to know where the two were. Knowing that Stefan was not currently so comfortable with letting her out of his sights, she told him that she had gone with Bonnie to the Gilbert Lakehouse.
Stefan played along with Elena's lie, but was well aware of what she was actually up to, given the fact that he was making the phone call from Elena's kitchen, where he was looking at the file on Bonnie's mother. Unbeknownst to any of the three, however, was that Klaus was a move ahead of them in the game: He had a hybrid stationed outside of Abby Bennett's house, ready and waiting for Elena and Bonnie's arrival.
As the episode moved forward, we saw Elena and Bonnie arrive at Abby Bennetts house. They nervously knocked on the door, which was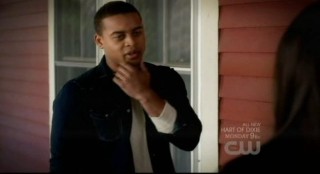 answered by a young guy around their age named Jamie (Robert Ri'chard) who was taken in by Abby when his father abandoned him. as the three talked, Abby arrived home, and was quickly confronted by Bonnie, who revealed that she was her daughter. There was enough tension between Bonnie and her mother, with more than a little awkwardness thrown into the mix.
After a nice scene of some "Klaus resistance training" with Tyler and Bill Forbes, we were returned to Elena and Bonnie in North Carolina, where Abby explained that she left Mystic falls after performing a powerful spell to protect Elena from Miakael (portrayed by Sebastian Roche) who had been trying to kill her. The spell drained Abby of her abilities, however, and when they did not return, she decided to leave town.
Bonnie got angry at this point, saying that it was a waste of time to talk to Abby any further, as with no abilities, the elder Bennett witch would be of no use to them. Despite Bonnie's anger, however, Abby convinced her to stay and tell her what she came to say. Elena left the house at that point, wanting to give her best friend some privacy with her mother. Right when she stepped out of the house, however, she found Stefan – standing outside Abby's home waiting for her.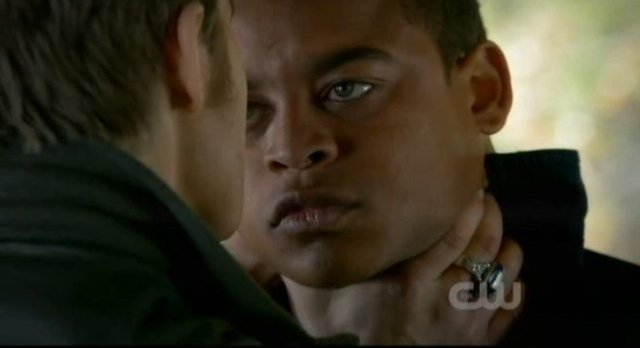 As Stefan confronted Elena at Abby's home, "The Ties That Bind" shifted gears, and brought us to Damon, who had decided to go to Dr. Fell's office at the hospital. It seemed clear that Damon was concerned about Alaric's involvement with her. The two had a tense conversation; Damon mentioned the vagueness surrounding the death certificate of her former boyfriend, and Dr. Fell comes right back at him with a comment about Alaric's recent miraculous return to health.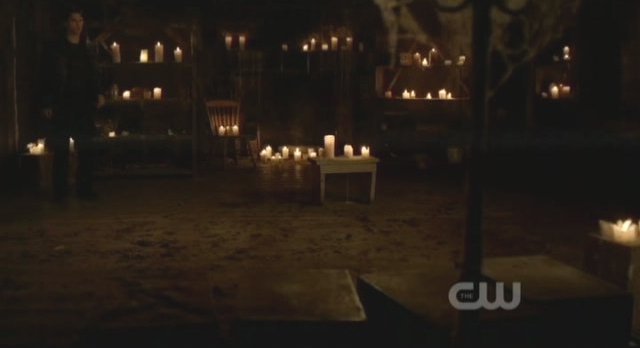 At this point in the conversation Fell feigned interest in what Damon had to say, and the two went to a hospital room for a private, presumably supernatural, chat. Once they were alone, however, Dr. Fell blind-sided Damon and injected him with a vervain-filled needle. The injection did not incapacitate Damon completely, leaving him somewhat aware of the world around him as Dr. Fell drew some of his blood.
As many fans indicated on Twitter, never trust a doctor named Fell! The episode winds down with the two brothers making peace amongst themselves to prepare for the epic future conflicts in Mystic Falls.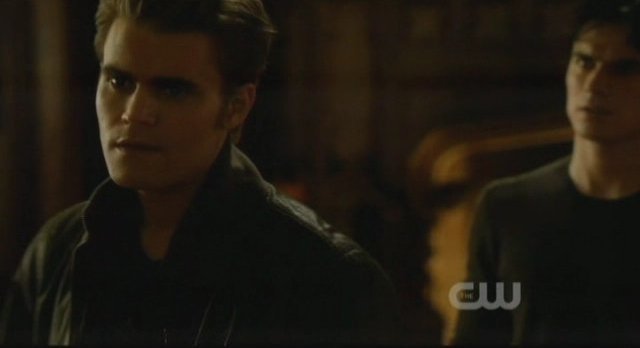 To see what we mean, we include the entire "Ties That Bind" episode below for your enjoyment courtesy of the CW Network via Hulu.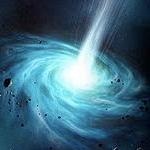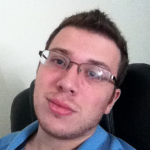 Thanks for reading and visiting the WormholeRiders News Agency.
Feel free to leave a comment here or share this article by clicking the social media icons below. You can visit the WHR on Facebook or me on twitter by clicking the text links.
In any event, the WormholeRiders will look forward to Seeing You On The Other Side on Twitter to tweet about The Vampire Diaries.
Regards,
-Aaron, @aLouisS