Welcome back WormholeRiders dedicated to seeking Dark Matter!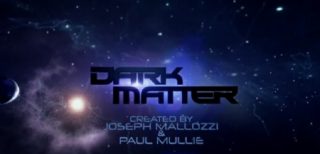 I have been absent for a bit from the Dark Matter universe, but I have an excuse. I innocently fell asleep one evening, after watching Dark Matter, only to find myself on board the Raza.
Fortunately, I was invisible. Six (Roger Cross) was not feeling well, having been shot, so all I could do is feel sorry for him. Fortunately, the others did what they could by putting him into a stasis pod until they can help him medically. He is such a nice guy,  misguided at times, but really nice.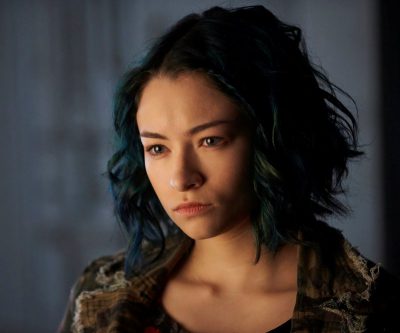 I like Five portrayed by Jodelle Ferland. She is a fine actor who has developed her acting talents nicely since I first became acquainted with her considrable skills in Stargate SG-1 as young Adria!

I can see why Six (Roger Cross) might feel like her older brother, looking after her and helping her out.
She is a smart kid. Hopefully, Five will not realize I am here, stowed away on board The Raza!
I will be extra careful not to bump into any controls that might make my presence known!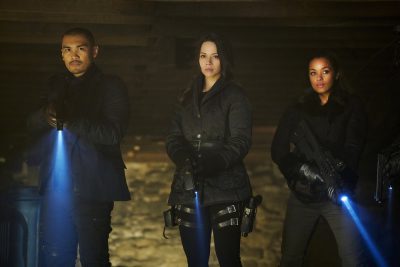 I have also been watching Two (Melissa O'Neil), who is clearly the boss.
I admire her confidence. I wonder if she has always been so confident and self-assured?
The Android (Zoie Palmer) is also a real asset. Between Two and The Android they are a force to be reckoned with. The Android is someone I would be comfortable spending time with. She would be a wealth of information.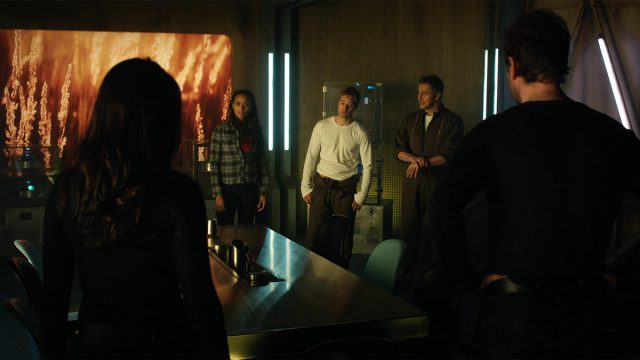 Four (Alex Mallari Jr.) is an amazing soul. He reminds me of a beloved character from a favorite show – Teal'c (Christopher Judge) of Star Gate. Four is stoic, honour bound to follow his beliefs, even when they make things difficult for him and the others. He is also a tremendous fighter. He would be the person I would choose to be by my side in a dark alley. Speaking of dark places, I followed Three (Anthony Lemke) into his private place, I mean, his personal quarters. He may be morally ambiguous, but he has his moments. He also has a thing about guns. He has quite a collection of weapons all over his room. I think Psychoanalyst, Sigmund Freud had an opinion about that.
I Have Seen The Other Side of You:
Developed by Joe Mallozzi and Paul Mullie. The episode was written by Paul Mullie and Directed by Steve Di Marco
One (Marc Bendavid) has been murdered. How sad. The rest of the Raza crew seems to be grieving, each in their own way. It has hit Two particularly hard. Life seems to be so uncertain, even for this band of renegades.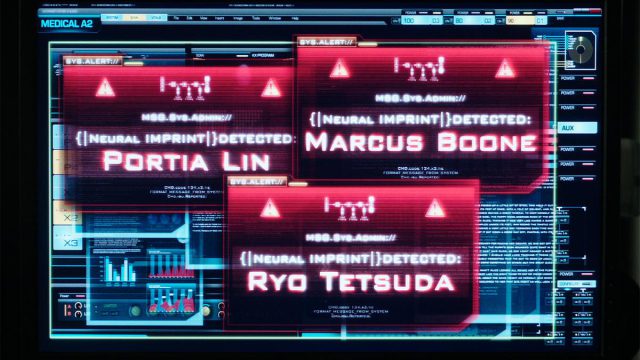 The three newcomers, Arax Nero (Mike Dopud), Nyx Harper (Melanie Liburd) and Devon Taltherd (Shaun Sipos) have been locked out of most of the ship for the safety of the crew. I think Two is correct in this decision.
Needing the newcomers is not the same as trusting them.
Who knows what they might get up to if they have the run of the ship, especially when the Android has been incapacitated.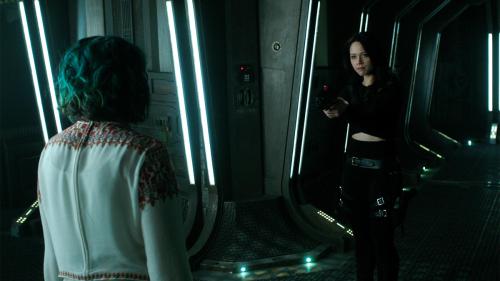 There has been something odd happening. Since they got back to the Raza, Four, Three and Two have been acting very strange.
In fact, their unusual personalities are of people I would not want to know.  They often complained of headaches and subsequently became unconscious.
When they awoke, they were unpleasant, uncaring, nasty individuals who would not help anyone but themselves. The Android is unfortunately, shut down for now.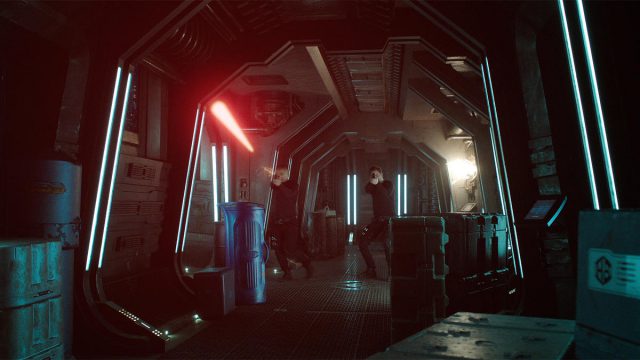 She has to repair the damages caused by the Galactic Authority digging around in her brain. She had no access to the ship's systems since they all returned to the Raza.
Having greater access to the ship and its weapons, Four and Three easily managed to round up Five, Arax and Devon and throw them into a holding cell.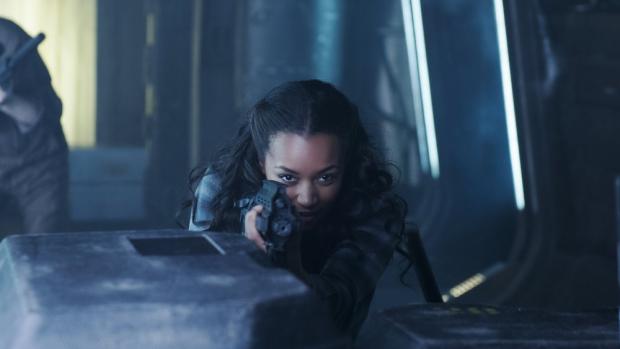 As a person with a past profession in the Mental Health/Psychological sciences, I know that an individual who has suffered retrograde amnesia can experience personality changes. Retrograde Amnesia is the amnesia that the Raza crew have been exhibiting where they cannot remember anything from their past.
This gives them an opportunity to create a different personality – one that they might have developed had their histories been different. Dissociative amnesia, a more pronounced form of amnesia is triggered by psychological stress or trauma.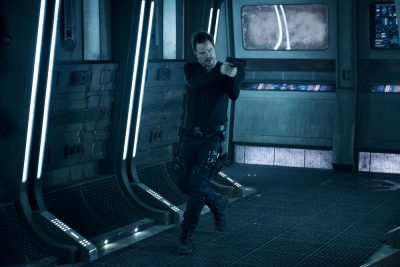 This is the type of amnesia that is reported in the news, of someone turning up at a police station with no knowledge of who they are. It can occur without evidence of significant brain damage. In a substantial number of cases, the memory impairment follows a chronic course, it becomes permanent.
Sometimes dissociative amnesia occurs with other chronic disorders such as narcissistic or borderline personality disorders. Naturally, when a person discovers that they cannot remember who they are, they become stressed and worried about their welfare and their future.
However, they also have to get on with their lives. It is a difficult burden for someone to bear, but a strong individual looks for ways to get on with their lives, even under this kind of challenge. Now you know.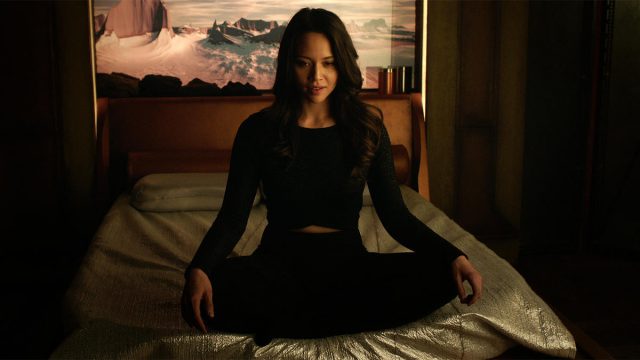 In any case, Nyx found Three's guns and let Five, Arax and Devon out of their holding cell. A fire fight ensued, of course, while Two linked up with the ship. Five, on the other hand, has a device that enables her to also link up with the ship.
Five discovers a place in Two's memory where she was at her weakest. Instead of destroying Two, Five reason's with her, helping her to return to who she was. As this happens, Four and Three also are brought back to their better personalities.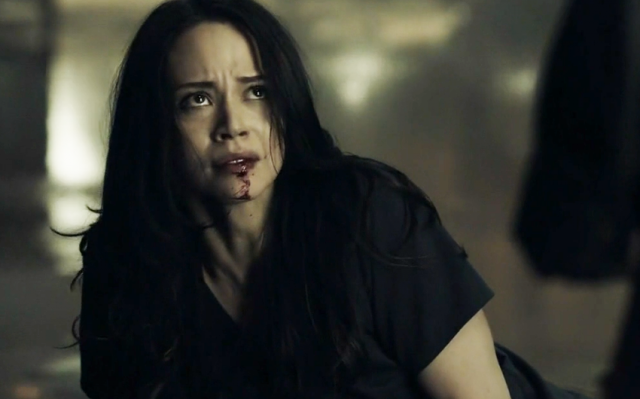 During the series, and since episode one of season one, it has seemed like the others protected Five. This seems to have helped them become better people after they lost their memories the first time. It was as if they were reset to become better people due to the influence of Five.
Then, when they were reset again, due to the accident with the ship, Five saved them so that they could again return from the dark side (thank you Star Wars). Thus, they saved Five, then, she returned the favour and saved them back.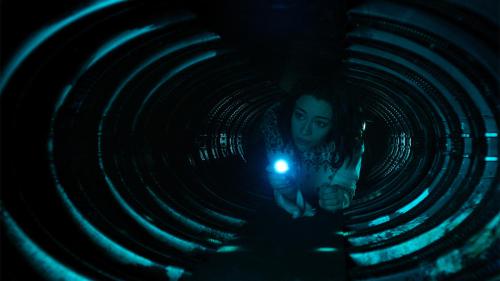 It was very sweet of Five to bring Three a case of his belongings that his dark self had unlocked earlier. It contained a necklace of a woman that Three had loved, a toy rocket and a device that looked like some sort of game. Of course, when it comes to Three, there was likely something more nefarious connected to it.
We Were Family:
Written by Joseph Mallozziand Directed by John Stead.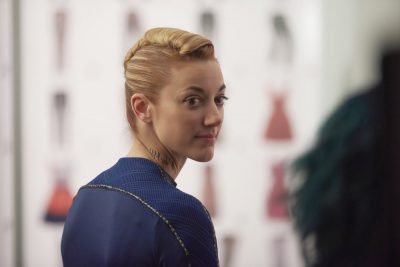 On the heels of Five's happy ending in the previous episode, and when I followed the Android off the ship, I discovered that other adventures are afoot!
The Android, mimicking the Pinocchio/Star Trek Data (Brent Spiner) character trait, wants to visit the shopping district to study humanity.
She does not want to be a real boy, fortunately. Instead, she decides that her program is flawed.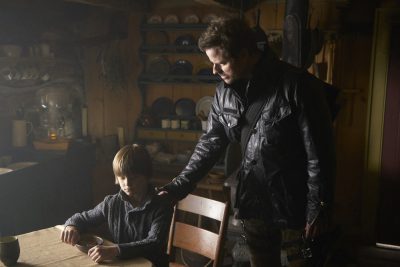 A stranger, who does act like a real boy, convinces her to join his secret group of androids who were acting like humans. He gives her a special chip that will give her the ability to act more human.
At this moment, the Android, although a pro at kicking butt, shows her innocent side. She obviously has never been told not to accept gifts from strangers.
Although I would like to think that the strangers are only trying to help her, I somehow doubt it. Besides, she learned on her outing from the other Androids, that she was different than one of the other run-of-the-mill androids. Fortunately, The Android did return to the Raza. I am glad she is safe for now.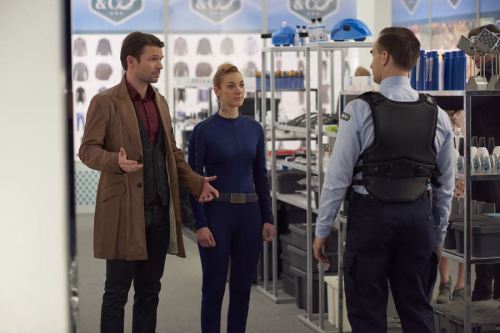 I thought, since I was finding out so much about Three, that I would spend some time following him as well. He headed for the space station with Arax Nero and met some rather unpleasant looking guys there. He did not know them, but they sure knew him.
Nero left Three to chat with the nasty looking guys. Since I could not follow both of them, I decided to watch Three. I suspect that Nero probably got up to something questionable. I may find out about that later.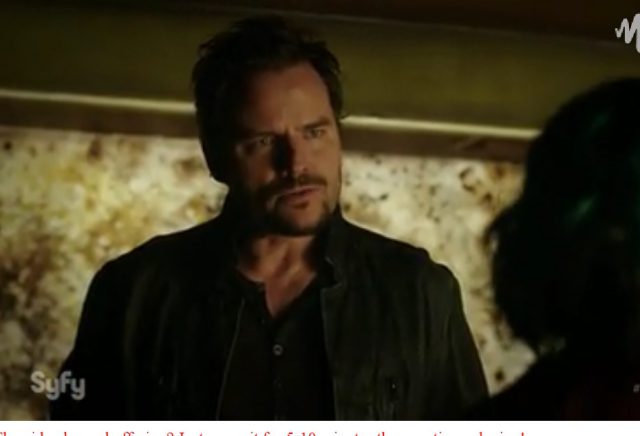 While Nero was off being sneaky, Three was learning about his past. His parents were murdered and Three was raised by a man named Larcan Tanner (Nigel Bennett) who claimed that he owed it to Three's parents.
Tanner was very good at convincing Three that he belonged with them, so he has decided to run with them for a while. He will be back, I am sure, since he told Five not to mess with his guns. The man is obsessed.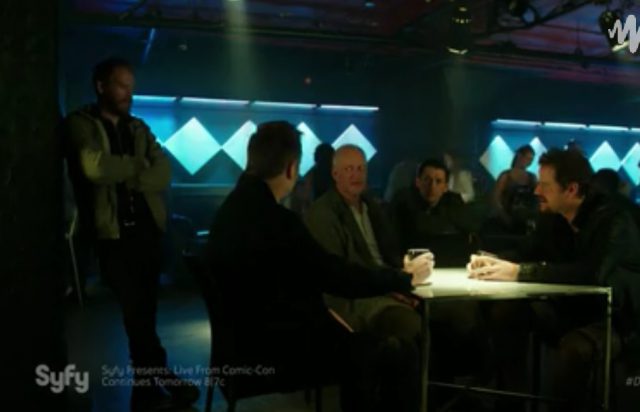 While Three was waiting in a forested area with Tanner's boys, a man approached. He had left a large sum of money in a shuttle to be exchanged for his son. I was shocked, and I know Three was as well, when they killed the man for insisting that he see his son.
I could see Three beginning to put things together. It was not long before he decided to kill the men he was with. Maybe he cared about the life of the man who was murdered for no other reason than money. Or, he may have done it to clean up some unpleasant past loose ends. I doubt Three will ever tell.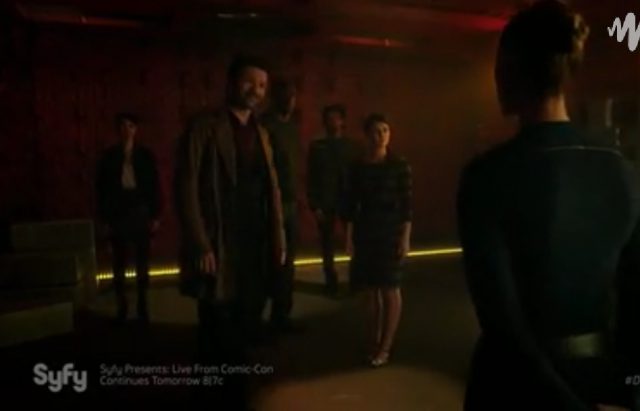 Three finally caught up with Tanner as he was supervising the son of the murdered man. Three shot him from under the table before Tanner shot him. Fortunately for Three, his understanding of Tanner was bang on. One thing was for sure, the present Marcus Boone was not the Boone that Tanner knew. He had changed through the influence of people like Five. Thus, things were now different for him. It made sense that he would want to get rid of his past life now that he is a better person.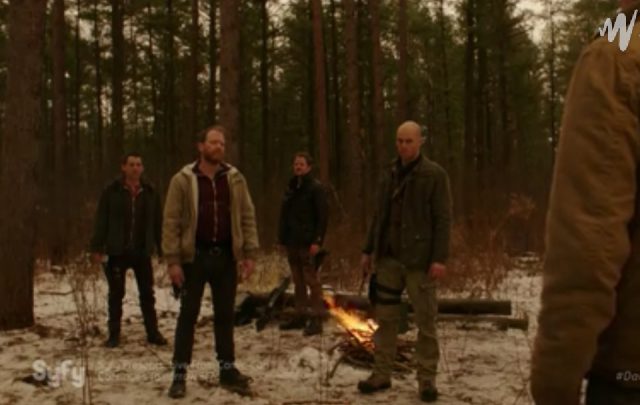 Once Three was back from the closing of his file from the dark side, Six got his operation.
I am not certain that Devon was a great choice for surgeon, however. He seems to have an issue with drugs. Not unusual for a man from a Galactic Authority prison. I am sure that this issue will be addressed soon. Thankfully, Six seems on his way back to recovery.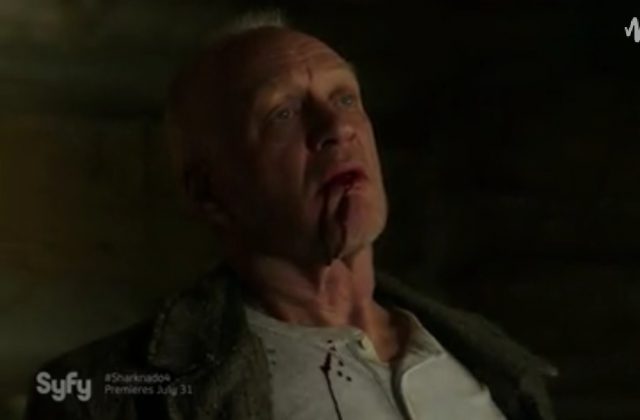 Arax was indeed up to no good. He stole a card from Five's quarters, then delivered it to a woman called Alicia Reynaud (Inga Cadranel). Fortunately, before he left the ship, Five managed to steal the card back when she gave him a hug.
Five, of course, shared the information with the rest of the Raza crew. They are all on to Arax. Knowing that Five is on to him, and, knowing that she would likely tell her friends, will he be dumb enough to return to the Raza?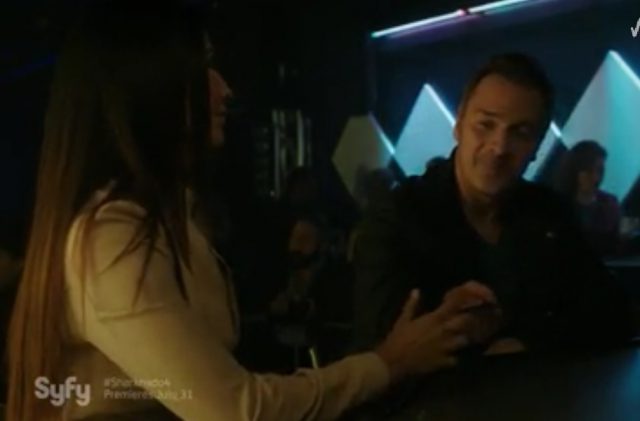 I have managed to get back to the ship without being discovered. It was nice to see that Three payed back the money he borrowed from Five. Three and Five seem to be developing a very nice relationship similar in nature to Five's relationship with Six.
She is wonderful at bringing the crew together so that they will be like a family. So, although Three lost his evil family, he is gaining a much better family in the crew of the Raza.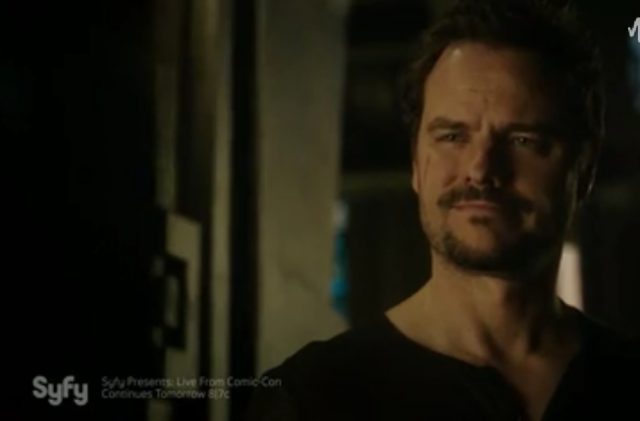 I am about ready to leave and return to my own boring life.
However, I was curious about two things that I am always curious about on space ships – what do the bathrooms look like and how are the ships cleaned? I really cannot see The Android with a broom and dustpan, can you?
So, I hung around long enough to see if I could figure that out. What did I learn? Oh…wow…you will not believe it…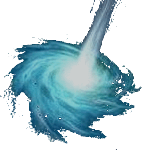 Thanks to Kenn for staging additional images, the featured video, and, many thanks to you for stopping by WormholeRiders News Agency!
Please feel free to leave a comment here, click an icon below to share this interview with your friends, or you can visit and follow me on Twitter by clicking on my avatar to the right.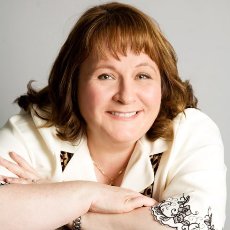 Regards,
Thank you.
ArcticGoddess1 (Patricia)