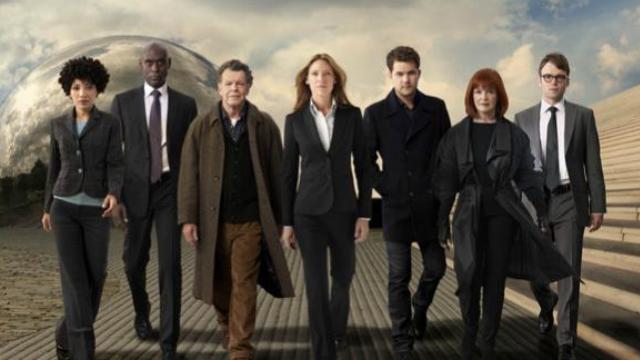 Welcome back Fringies!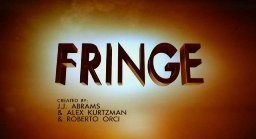 This evening March 23, 2012 one of our most favorite programs returns for the next eight exciting episodes of Fringe season four at FOX Broadcasting with "A Short Love Story About Love".
In that regard, may we suggest that you, the fans of this outstanding series participate in a show of support by watching live and tweeting #WhereYouBelong as much as possible, especially this afternoon beginning at 8 PM Eastern time (5 PM Pacific time), one hour before the broadcast.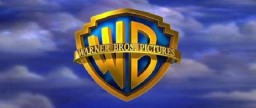 We also suggest you continue tweeting when you watch, and make sure to thank the sponsors of Fringe as well. Thank you.
Last weekend at WonderCon our team had the pleasure of being in attendance when Warner Brothers brought many of the series creators and celebrities to Anaheim California including actors Josh Jackson, John Noble, Blair Brown, Seth Gabel, and the wonderful Fringe Executive Producers Jeff Pinkner and Joel Wyman.

After the WonderCon Fringe panel great news became evident yesterday when Josh Jackson joined Twitter officially after he announced the wonderful news last Sunday! We can only hope that the very lovely and talented Anna Torv will soon decide to join the Fringe Twitterverse too!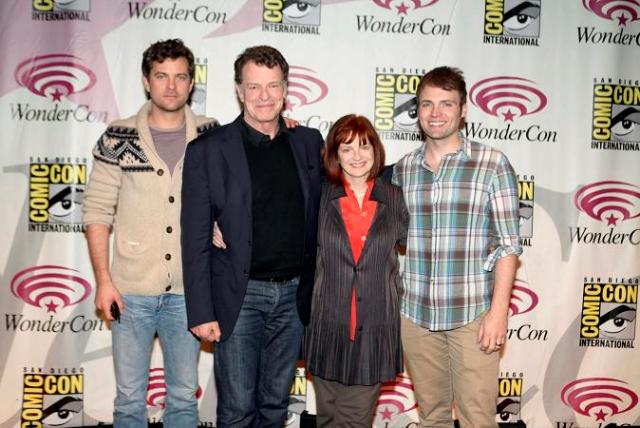 Perhaps the most exciting news was revealed when the executive producers of the series at Warner Brothers announced that they were 70% confident that Fringe would be renewed for a fifth season. As mentioned above, we suggest that fans work together this evening to help Fringe trend on Twitter as well as encouraging all your friends and family to watch live and help boost the ratings for a fifth season.
Then we can all be as happy as John Noble was at WonderCon this last weekend!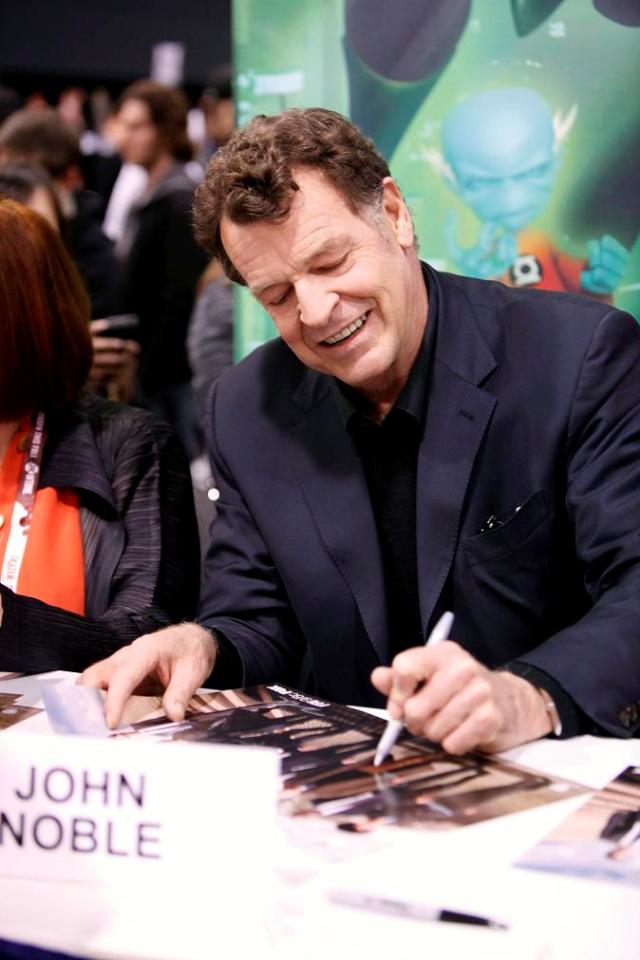 We include a special highlight video courtesy of FOX Broadcasting from WonderCon for your enjoyment. Special thanks to the fine team at Warner Brothers for their courtesy in providing several images in this special Fringe news article.

Fringe, The Ratings and The End Of Eternity: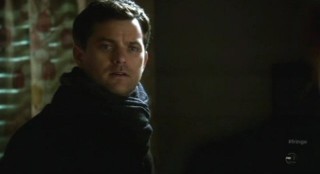 To some (whose tweets we read on Twitter), there was a measure of disappointment in that the Fringe story arc shifted to the actors they know and love, but with slight character differences that some found confusing. The Fringe story seemed familiar and yet not entirely so.
Many clung to the fact that Peter and "The Observers" characters had not been changed in the story despite the shifting timelines because somehow these Fringe individuals had transcended the mind bending alternate reality circumstances. This reviewer noticed that many fans found that comforting.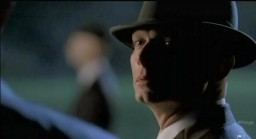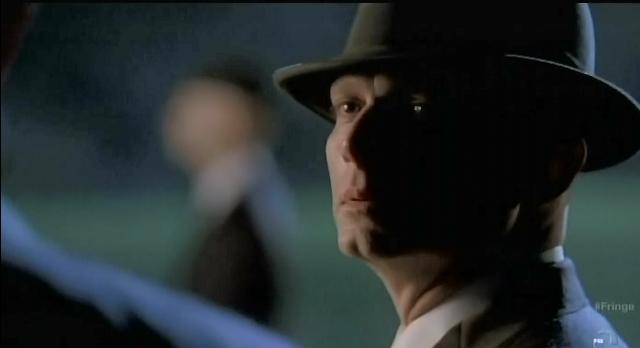 This reviewer in specific (and WHR in general) has been surprised at some of these reactions which in part appear to have caused Fringe ratings to fluctuate generating concern in the fandom about a fifth season renewal.
We note that it is not as if science fiction fans have not been exposed to alternate realities in entertainment of the past that they dearly loved. Yet some remain confused.
It is our belief the creators of Fringe know what they are doing and will, in the coming eight episodes do much to place such confusion to rest. Before continuing our analysis we include the promotional trailers for "A Short Story About Love" courtesy of FOX Broadcasting.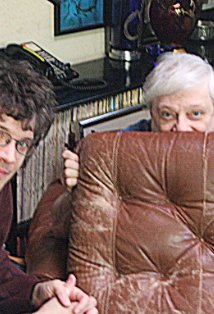 Looking back to the early days or television in the 1960's, Star Trek The Original Series built upon works of famous authors such as Harlan Ellison in "The City On The Edge of Forever" (April 1967) that illustrated what can happen when Dr. McCoy (DeForest Kelley) went back in time performing a seemingly benevolent act.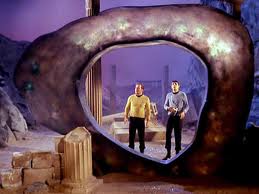 In the excellent story, McCoy thought he was doing good by saving the life of Sister Edith Keeler (Joan Collins), an advocate for peace. By saving her life, McCoy caused the United States to delay it's entry in World War Two changing all history and erasing the Starship Enterprise they knew after the fascist German regime captured the world.
Only the sacrifice made by Captain Kirk (William Shatner) when he let Edith Keeler die in a traffic accident (as she was supposed to), was the timeline properly restored.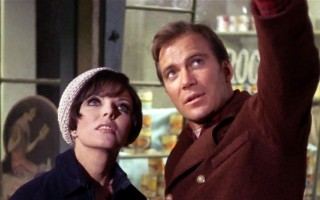 In another episode that dovetailed the April episode of Star Trek TOS, series creator Gene Roddenberry wrote "Mirror, Mirror" (October 1967).
In this science fiction classic, the long term effects of an altered reality were realized when Captain Kirk, Dr. McCoy, Lt. Uhura (Nichelle Nichols) and Scotty (James Doohan) were whisked by transporter malfunction to what reality might have become had Edith Keeler lived and the evil Nazi regime had conquered the Earth before the advent of interstellar travel.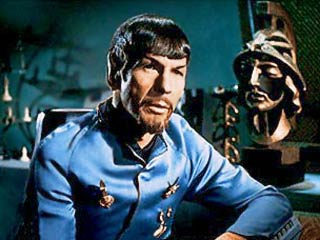 The evil ruthless "alternates" were best illustrated by a logical yet compliant Mr. Spock (Leonard Nimoy) and a barbaric alternative Mr. Sulu (George Takei) where all served the "Empire" or faced harsh discipline from the accepted liberal use of torture.

In the altered reality, assassination of your superiors was the time honored technique for career advancement, which Sulu attempted.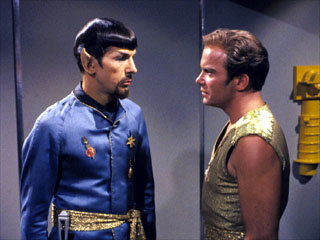 Perhaps most revealing was the "Empire" logo in which an ancient dagger was displayed piercing the Earth.
The "Empire" logo signified the ruthless backstabbing of the Nazi regime that might have been if things had been different in how history had played out.
Fortunately for those of us that live in this reality, such horrific things did not ever become manifest in our world.


In the twenty-first century Fringe has presented reality changes in a multi-verse of endless (im)possibilities. However In some books, films, and television programs such as "The Time Tunnel" (1966), created by science fiction entertainment legend Irwin Allen, many adventures in time relied on a "fact" that history could not be changed, even by the benevolent, albeit military operators of The Time Tunnel.
No matter what happened or what was tried to save victims such as in the Pearl Harbor attack in December 1941 or the Titanic disaster in 1912, the past was immutable, unchangeable, as "The Time Tunnel" travelers soon discovered.
Over three and a half years ago, we became interested and began investigating Fringe. it was immediately apparent this excellent program created by J.J. Abrams, and produced by Joel Wyman and Jeff Pinkner at Warner Brothers for FOX Broadcasting was going to deal with exquisite science fiction alternative reality story arcs.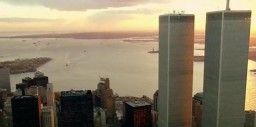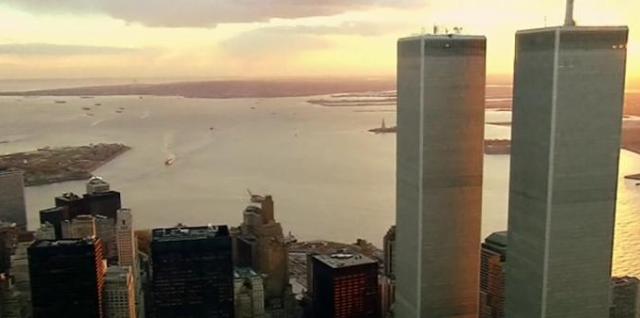 This reviewer purchased season one in late November 2009 for analysis during the Christmas holiday vacation in December.
After watching the pilot episode, I quickly proceeded to the entire season over the course of three days! The decision to cover the series was immediate for several primary reasons; Time travel with wormholes that explored the multi-verse theory.
With the episode "There's More Than One of Everything" when the World Trade Center was found to be intact in an alternate reality, the stage was set for what was to become "reality" in the following seasons, particularly with the evil, yet highly motivated arch villain "David Robert Jones" well played by Jared Harris.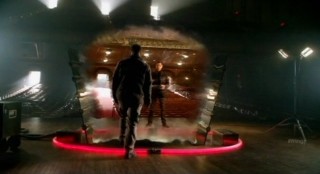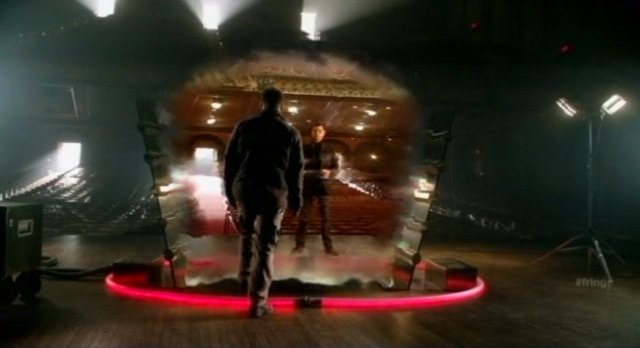 This reviewer stated in 2009 that wormholes would be an integral part of the plot when other Fringe fans said we were wrong. We called alternate realities with "mirror" characters in reviews facing the same lack of belief. We were perplexed by some of these reactions since it was obvious where the genius' of Fringe were going to take the series in the future.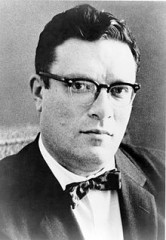 However, this reviewer may have had a distinct advantage.
As related privately to only a few people, there is another famed scientist and noted author whose work provided me with great insight into the wonderful science fiction television series we know today as Fringe.
The author is Isaac Asimov and the book is "The End of Eternity" written in 1955 with help from another science fiction titan, Ray Bradbury. In this epic tale of time travel and alternate reality consequences, the parallels to Fringe are quite startling as well as revealing about where Fringe itself may be headed.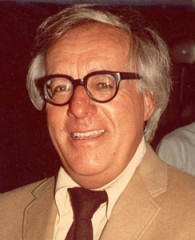 In "The End of Eternity", recently re-released in print, and tentatively scheduled for a movie release in 2013, the Fringe analog to Olivia Dunham is one Noys Lambent, Peter Bishop is represented by Andrew Harlan, Walter Bishop by Laban Twissel and many of "The Eternals", a group of males selected to control reality changes are not unlike "The Observers" in Fringe who control events across time and space for their own purposes which may be nefarious, but are certainly, without a doubt, suspect in nature.
In "The End of Eternity" there is even a character named "Finge" (minus the 'R'). Is this a coincidence? Perhaps, however this reviewer believes that like Gene Roddenberry who was inspired by Harlan Ellison, Fringe was likely inspired in part by Isaac Asimov's science fiction classic novel "The End of Eternity".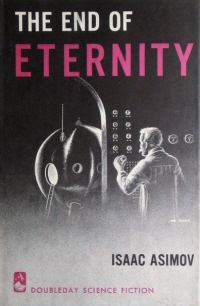 In "The End of Eternity" there are villains like David Robert Jones and Alt-Nina Sharp of Fringe who learn the secrets of the "Eternals" seeking to control reality changes for their own benefit. Not precisely like "The End of Eternity", Fringe does share an interesting story arc in that one of the characters, like Peter Bishop, is erased from all history only to return again and again in various alternate realities despite multiple attempts by the "Council of the Eternals" (read: "The Observers") to eliminate the character "for all time" in the novel.
In the book, the recurrent character is Noys Lambent who is not supposed to exist in any of the alternate realities. Noys was in fact "destined" by the Eternals to never be born, much like what happened to Peter Bishop at the end of season three of Fringe.
Could this also be the ultimate Fringe fate of our own Olivia Dunham, who has been told she must die by September "The Observer"?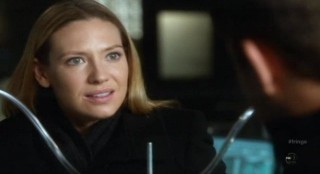 Not to spoil the fun of "Fringe" and where it is heading, I do recommend this fine novel by Isaac Asimov that set a science fiction standard in 1955.
"The End of Eternity" is not well known, only to a few by today's standards, but the novel is revered by many who have read the book. Much like Fringe, "The End of Eternity" deals with complicated, even taboo subjects as well as requiring viewers (the former) and readers (the latter) to think it all through much as Peter and September The Observer (Michael Cerveris) were doing in what appears to be a reasonable facsimile of the "Time Kettles" from "The End of Eternity".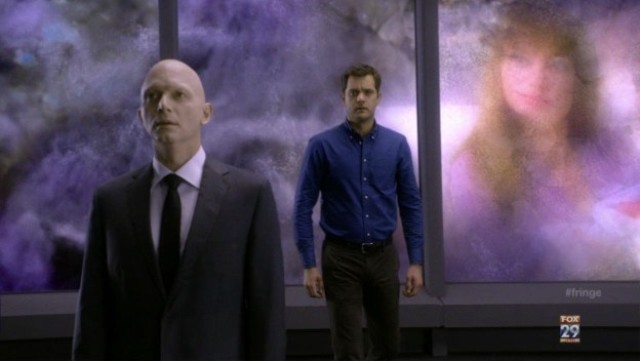 Conclusions:
In today's world of "instant gratification" demanded by viewer and reader alike on the Internet where everything is available instantly, could Fringe be facing "The End of Eternity" in season four because viewers demand answers to the story arc on an immediate basis? We certainly hope this is not the case and that Fringe will be renewed for a fifth epic season!
In closing this parallel alternate reality analysis, this reviewer suggests that you watch Fringe live and send thanks the sponsors for this evenings broadcast, AND read "The End of Eternity" to perhaps see a glimpse of a potential season four finale Fringe event in the process!
See you tonight for Fringe in whatever reality becomes manifest!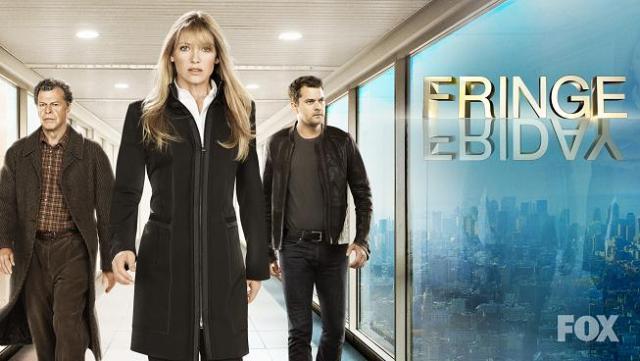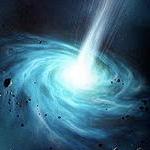 Thank you for reading and visiting WormholeRiders News Agency.
Please feel free to leave a comment here or if you prefer, click the social media icons below to share this news article.
Or as many of our readers and visitors often do, visit WHR on Twitter, WHR on Facebook or visit me on Twitter by clicking the text links or images avatars in this news story. I and the WHR team look forward to will Seeing You on The Other Side"!
Thank you.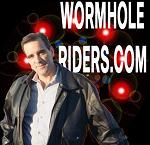 Best Regards,
WR_Systems (Kenn)