Welcome WormholeRiders who are dedicated to Dracula!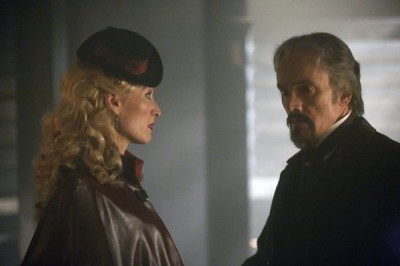 Maybe I am being a bit thick, but the reason for the title of this particular episode escapes me. To me, this will forever be the episode, "In Which Dracula Shows He Still Has A Heart", or, "The Romantic Episode".
What comes to mind with this current title is the little goblin bank tellers in the Harry Potter movie. So, very not the same thing.
As is the habit of this particular series, the beginning of the episode gives us more insight into the character of Dracula, based on his experiences in his past life. We learn that Dracula was punished for disobedience by what appears to be a religious order, but is later identified as the Order Draco.
The punishment, one of great severity, is some kind of mystic transformation that created his current state; that of vampire.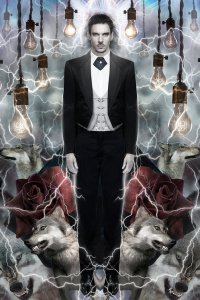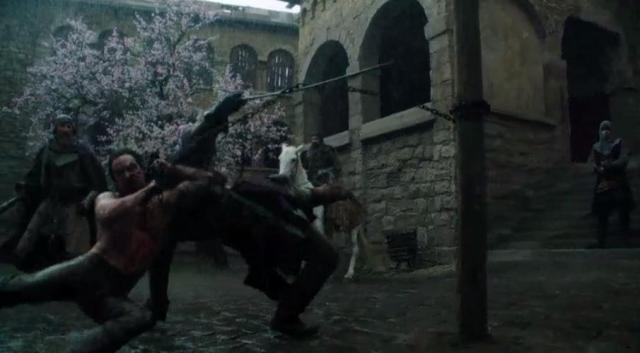 During his very unpleasant ordeal, Dracula, or as he prefers to be known in the 19th century, Alexander Grayson (Jonathan Rhys Meyers), sees the vision of a woman standing near a blossoming tree. The tree is strangely incongruous to the events occurring around it. It turns up again later in the episode.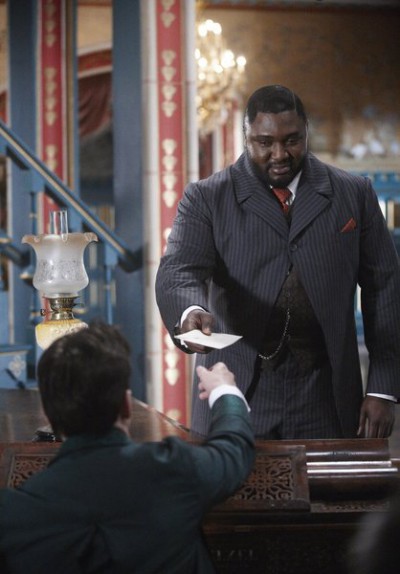 Grayson gets good news. The nasty trick he pulled on Lord Laurent (Anthony Howell) in the previous episode has been successful and he has acquired the shares Laurent owned of British Imperial Coolant. It sounds like shares to a refrigerator company.
Lady Jane Whetherby (Victoria Smurfit) is looking for a new elixir for her seer's, who had an unpleasant supernatural experience, courtesy of Grayson, in the previous episode. She has found a man who knows a man, and, fortunately, that man turns out to be Abraham Van Helsing (Thomas Kretschmann), who, in turn, is in cahoots with Grayson. Very convenient, no?
We learn a bit more about Grayson's man, R.M Renfield (Nonso Anozie), when he and Jonathan Harker (Oliver Jackson-Cohen) are sent on an errand to make a demand of an employee of the just acquired British Imperial Coolant company. Renfield requires no help or support from Harker. He lets Harker know that after the meeting.
Grayson, aware of Lady Jane's desire for a special drug for her seers instructs Van Helsing in some nefarious scheme, while Lord Laurent is expected but refuses to give up his reason for accepting Grayson's threat. This is not good for poor Lord Laurent who is really now caught between a rock and a hard place.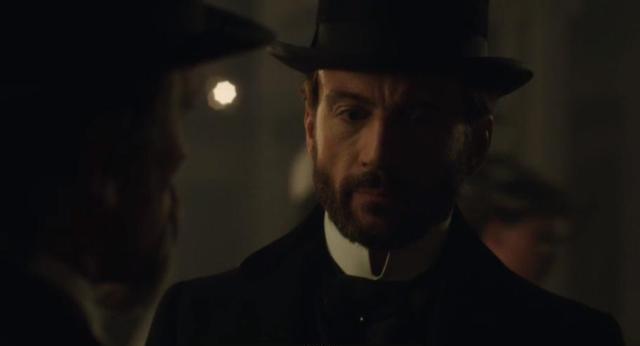 Is Grayson really Vlad the Impaler? He manages to have feelings of sorrow when he encounters an imprisoned woman who begs for him to kill her, due to the tests being conducted on her by the Order. What is not clear however is he feeling sorry for the woman or for himself as he is brought face to face with his own suffering?
As a psychopath, he would not feel sympathy for anyone else, but his feelings for himself would be very powerful.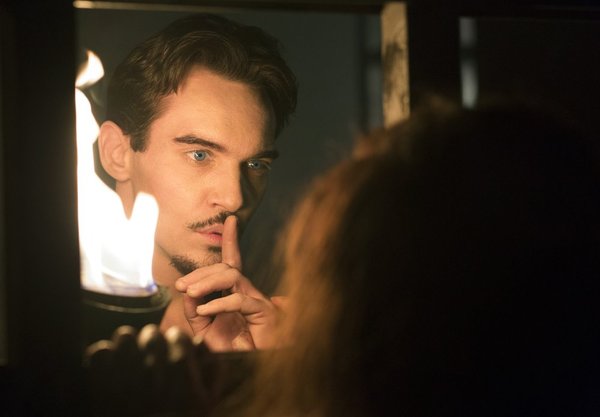 Meanwhile, Harker's reputation has grown with the elite of British society, Mina (Jessica De Gouw) and Lucy (Katie McGrath) are off to party to overcome Mina's depression. Harker, the cad, has been found out in the previous episode as not the man Mina thought he was. Lord Laurent does the manly thing and faces the Order.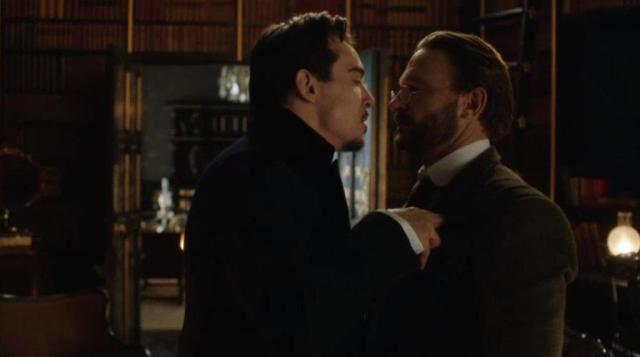 Grayson has to vacate the street as the sun rises, unable to get a glimpse of Mina's reaction to the dozen roses he has left at her front door. He is not amused. He returns home only to take his anger out on Van Helsing who is not having much luck coming up with a formula so that he can remain longer in the sun light.
My thought, as Lord Laurent faced the blade for his crime of selling his shares to Grayson was, how barbaric…this is no way for a bunch of rich men to behave. When money and power are involved, I guess it does not matter in which century you live. There will always be despicable immoral people.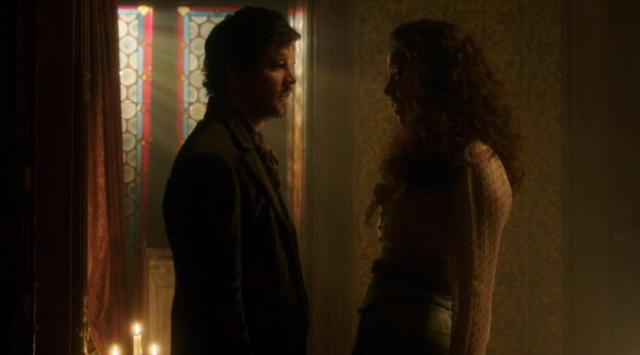 At a party of morally ambiguous individuals, Lucy and Mina indulge in some absinthe, which seems to give Mina an out of body experience. She experiences that same blossoming tree from the beginning of the episode, seemingly tying Mina to Grayson.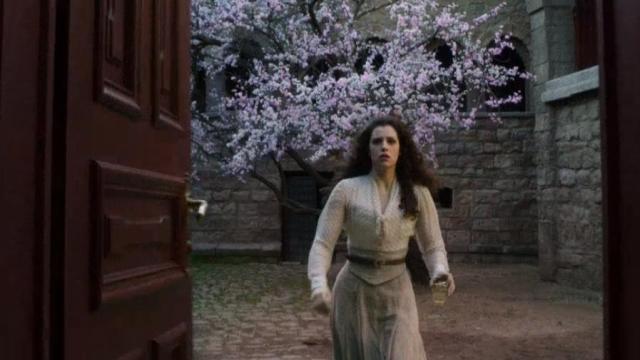 A young artist (Andrew Lee Potts) finds Mina as she begins to come out of her stupor, and does his best to pick her up. She is not buying his lines. This angers him. He becomes belligerent. Fortunately for Mina, Grayson had just happened by and arrives in time to toss the young man onto his backside.
Of, course, we know that there is nothing accidental about his presence, and Mina, although sensible enough to figure out the artist, seems completely oblivious when it comes to Grayson. Strange, indeed.
As they talk, Mina confides in Grayson that Harker has hurt her. Surprisingly, instead of taking the opportunity to make his move, Grayson does his best to convince her to give Harker, the dummy, another chance. Then he takes the next opportunity he gets to convince Harker to re-establish his relationship with Mina. Why?
Mina seems to be in hot demand. She not only has the unrequited love of Grayson, and the returned love of Harker, but also, the dangerously unacceptable love of Lucy. Lucy is spending a great deal of time looking for excuses to spend time with Mina.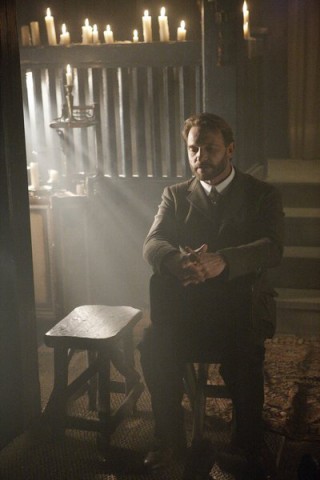 The seers have their own problems. They have received the elixir and have taken it. It does not have the desired effect, however. Just as they discover the identity of the vampire, the drug takes effect. They both become paralysed. Enter Van Helsing who can leave no evidence of his chemical trail. He bashes in the heads of the two seers.
Before he does so, however, he tells the seers why he is there. He talks about how the Order punished him by burning his family alive. We have no idea what he did to deserve such punishment, or, for that matter, what Grayson/Dracula did to be turned into a vampire. I assume that we shall find out later in the series.
Finally, Harker and Mina make up. He arrives at her door and apologises for thinking she does not need a career when he has the means to support her.
Now that he has the means, he must still let her pursue her dreams. For Victorian England, this couple will stand out quite a bit. Love, however, seems to conquer all.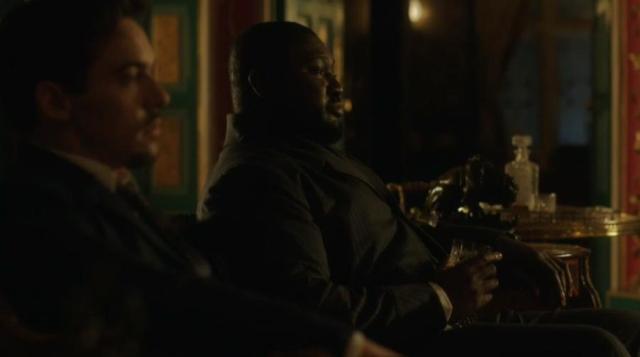 Grayson also discovers that he has done a good thing by bringing Harker and Mina together. He enjoys the good feeling this brings him. She remains in his orbit, as Renfield points out, yet, not within his grasp. As an immortal man, he has plenty of time to wait for her.
At the beginning of this analysis I mentioned that I did not understand the purpose for the title. Perhaps, upon reflection, the title is more about the character of the men who belong to the Order. Maybe it is not Grayson who is the evil in this story. Perhaps, instead, it is the Order. Time will tell.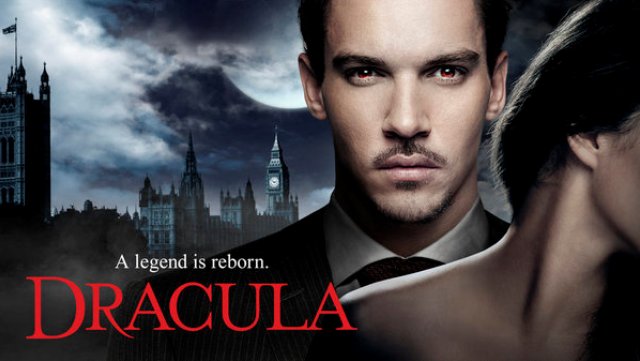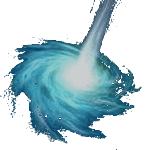 Thanks to Kenn for final staging, audio video embedding and additional image selection, and many thanks to you for visiting for stopping by the WormholeRiders News Agency Dracula's Definitive Domain dedicated web site!
Please feel free to share this article with your friends, co-workers and or family. Feel free to leave your comments and we look forward to you visiting in the future.

Or as many of our readers and visitors often do, visit WHR on Twitter, WHR on Facebook or visit me on Twitter by clicking the text links or images avatars in this news story. I and Team WHR look forward to Seeing You on The Other Side!"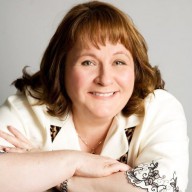 Regards,
Thank you.
ArcticGoddess1 (Patricia)